5 Things to Expect from the Galaxy S5 Lollipop Release
With the Samsung Galaxy S5 Lollipop update pushing ahead in countries around the world, we continue to get bombarded with questions about the roll out. With many Samsung Galaxy S5 Lollipop release details still in the shadows, we want to make some Lollipop release predictions to help set Galaxy S5 user expectations moving forward.
All the way back in December is when Samsung first started rolling out the Galaxy S5 Lollipop update. The roll out didn't come as big surprise given that the Galaxy S5 was, at the time, the company's flagship . The Samsung Galaxy S5 is only a year old and newer devices typically get major Android updates before older devices.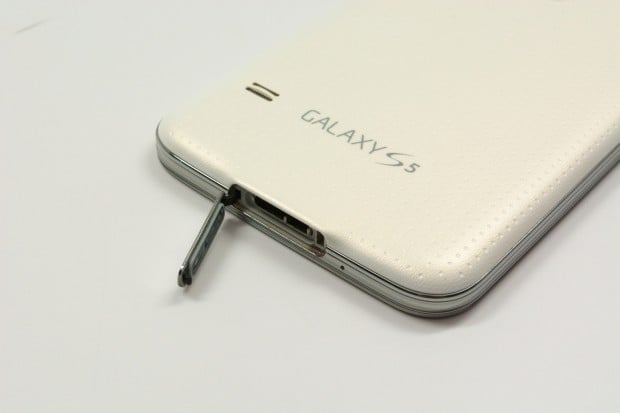 In the weeks since that day in December, the Samsung Galaxy S5 Lollipop update has hit a number of variants in a number of different countries including here in the United States. In the US, Samsung has managed to get it out to most carriers though there are still some people waiting for their upgrade to Android 5.0 Lollipop. And while some carriers are in communication about their plans, others remain silent. That's where we come in.
We've been covering Samsung's Galaxy Lollipop roll out like hawks and we feel like we have a pretty good read on the future. Today, we want to take a peek into our crystal ball and offer you our Galaxy S5 Lollipop release expectations as April comes to a close. Here's how we see the rest of Samsung's roll out in the United States, and elsewhere, playing out.
Galaxy S5 Lollipop Release to Maintain Speed in May
The Samsung Galaxy S5 Lollipop release has come a long way since December. April in particular has been a busy month for Samsung, the Galaxy S5, and the carriers that play host to the former flagship. We expect the Galaxy S5 Lollipop update's furious pace to continue in the month of May as Samsung and its partners work to complete the roll out.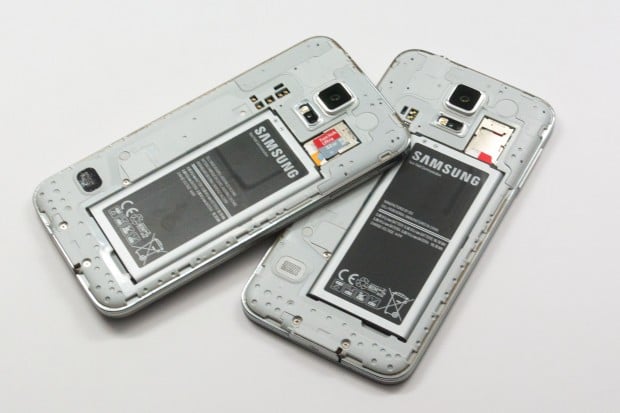 If you're still on Android 4.4.4 or Android 4.4.2 KitKat (and we know that many of you Galaxy S5 users in the international community are), you'll want to keep an eye out for your update in the next few weeks. We're finally starting to see some smaller regions and obscure carriers push out their versions of the Galaxy S5 Lollipop update. It's a sign that Samsung's push to the Galaxy S5, Galaxy S5 Active, and others will continue to make strides next month.
Galaxy S5 mini Lollipop Update to Push in May or June
Samsung France confirmed the Galaxy S5 mini Lollipop update for Q2. Q2 spans from April to June. We're now about to leave the month of April which means that the window for the Galaxy S5 mini Lollipop release has closed a bit.
We expect Samsung to keep its word and for the Galaxy S5 mini Lollipop update to roll out sometime in the next eight weeks or so. It's difficult to single out an exact date or region. May seems more likely than June given how quickly the Galaxy S5 Lollipop update is moving and given that we're starting to see Samsung push updates out to non-flagship phones like the Galaxy Alpha.
We'd expect the update to land for one international model before spreading to other models in other countries. The United States should be near the front of the line.
Galaxy S5 Lollipop Release Won't Finish Anytime Soon
While the Samsung Galaxy S5 Lollipop release has taken some big steps since its initial release in December, don't expect Samsung to finish the roll out any time soon.
Samsung's Android updates can take six months or more to complete and that appears to be the path that the Galaxy S5 Lollipop update is on right now. While we've seen a number of updates roll out, we haven't seen a whole lot of information emerge in key regions like Australia. Carriers like Optus, Vodafone and Telstra all remain silent about their Galaxy S5 Lollipop plans. Those are just one example.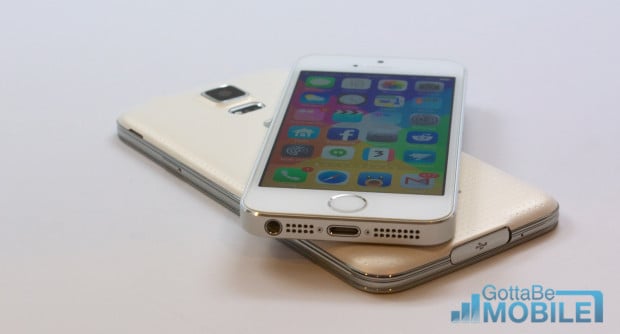 That could change soon but we typically see carriers post details once software is in for testing. Software testing is extremely unpredictable and it can take several weeks. Sometimes it can take several months. So while it would be nice to see everyone get their Galaxy S5 Lollipop updates out in May or June, that's just not realistic.
We wouldn't be surprised if we were still talking about the Galaxy S5 Lollipop release in the fall.
Bug Fix Updates
As we the Galaxy S5 Lollipop update has spread, we've heard and seen tons of complaints about Galaxy S5 Lollipop problems. If you need just one example, have a look at Verizon's Galaxy S5 forums. Verizon Galaxy S5 users aren't alone though. Lollipop is causing problems for other Galaxy S5 users in the US and around the world.
Samsung Galaxy S5 Lollipop problems remain a problem for many users so we expect US carriers and carriers around the world to push out bug fix updates to the device. It's impossible to say when, bug fix updates typically roll out out of the blue, but we wouldn't be surprised if most carriers issued post-Lollipop release bug fix updates in Q2 and Q3.
Bug fix updates, like major updates, have to undergo testing before their release. Carriers like Verizon will want to ensure that the fixes on board actually fix the problems. That takes time.
In the meantime, if you're running into Android 5.0 Lollipop problems on the Galaxy S5, we suggest taking a look at our list of fixes for common Galaxy S5 Lollipop problems. We've also put together a guide that should help you restore high quality battery life.
Bright Future
Don't expect the Samsung to clear up the Galaxy S5's update future anytime soon. Samsung usually doesn't talk about new updates until it's ready to roll them out. So with Android 5.1 still early in development and a successor to Android 5.0 Lollipop non-existent, you're just going to have to settle for what Samsung and its partners are rolling out right now.
There is no possible way that Android 5.0 Lollipop will be the final update for the Galaxy S5. Samsung tends to keep its flagships updated with major updates for two years or so before kicking them to the curb. So once you get Android 5.0 Lollipop on your device, that's probably going to be it for awhile. Again, we should see some bug fixes but we don't expect the version to change for awhile.

This article may contain affiliate links. Click here for more details.