Galaxy S5 Lollipop Release Date: 5 Things You Need to Know
The Samsung Galaxy S5 Android 5.0 Lollipop update was rumored for December and sure enough, Samsung's delivered. Last night, the company started pushing the first of what should be many Galaxy S5 Android 5.0 Lollipop upgrades. With that in mind, we want to take a look at the most important things to know, right now, about Samsung's first Android 5.0 roll out.
In the weeks leading up to December we heard rumors about the Samsung Galaxy S5 Android 5.0 Lollipop update. Rumors pointed to a Galaxy S5 Lollipop release in December though Samsung itself did not confirm that. Samsung chose to remain quiet about the Android 5.0 Lollipop release for Galaxy smartphones and tablets though the release of the software was never in doubt.
We heard that the Samsung Galaxy S5 Android 5.0 Lollipop update could be close for international users though we did not expect it to happen this early in the month. Yesterday, Samsung surprised a lot of people when it started rolling out the Galaxy S5 Android 5.0 Lollipop update for the first time. The update comes much earlier than its Android 4.4 KitKat roll out and it comes much earlier than the Lollipop upgrades for top Android smartphones.
Indeed, the Samsung Galaxy S5 Android 5.0 Lollipop roll out is here and it ushers in a new era for Samsung smartphones and tablets. The company is still very much focused in on Android 4.4.2 KitKat and Android 4.4.4 KitKat but it's clear that a transition from KitKat to Lollipop will be happening for several devices in the near future. The Galaxy S5 just so happens to be the first.
With the roll out now here, we want to set the stage for Samsung Galaxy S5 users. These details will serve as reminders to veteran Galaxy S users and they'll help those of you that are new to the series set expectations moving forward. Without further ado, here's what you need to know about the Samsung Galaxy S5 Android 5.0 Lollipop update and its release.
Galaxy S5 Android Lollipop Release Limited
The Samsung Galaxy S5 Android 5.0 Lollipop update is rolling out but if you don't live in Poland, there's no reason to jump up out of your seat. At least not yet. Samsung's Galaxy S5 is currently limited to one variant in one region. Those with the international variant, the SM-G900F, can now download the software from Samsung.
Samsung's roll out for the international variant is expected to hit other European nations in the weeks ahead but it's important to note that its roll outs are unpredictable. In other words, it's impossible to say where it will head to next. Those of you with a SM-G900F in Europe will want to keep an eye out for the update and those of you in Poland will want to think about transitioning from KitKat to Android 5.0 Lollipop.
Here's How Samsung's Android Roll Outs Work
This is precisely how Samsung Android updates work. The company starts with one device in one random part of the world. In this case, Poland and the SM-G900F. Then, a few days or perhaps a few weeks later, the update will spread to other countries. Not necessarily in Europe but we typically see movement a few weeks after the initial push.
Samsung doesn't announce its release plans and the updates for international variants seem to just roll out whenever Samsung's ready to roll them out. Again, it's extremely unpredictable which means that Galaxy S5 users will need to remain patient as the company works to deliver the update to over 100+ regions around the world. The international roll out will take time.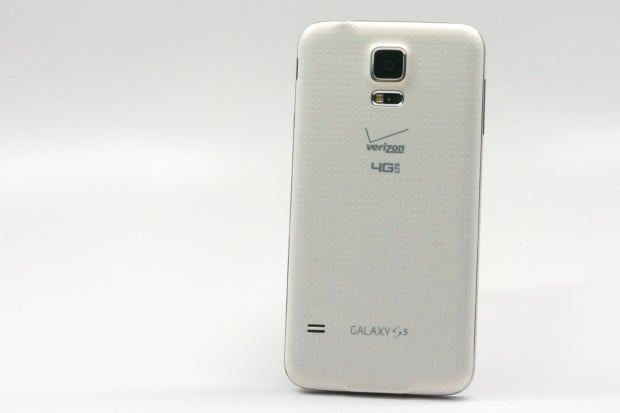 In the U.S., carriers typically don't announce early details either. Releases are dependent on certification and internal testing, both of which can take time. Sometimes extra time. Roll outs are extremely unpredictable and carriers will often announce them on the day that the roll out begins. The U.S. is usually in the front of the pack in terms of timing though which means that we could see a release soon.
International carriers are a little more talkative. We've already see French carrier SFR confirm a Galaxy S5 Lollipop release for December and we expect other carriers to chime in as we move further away from the initial Galaxy S5 Lollipop release.
As for the roll out as a whole, it's going to take months to complete. Samsung's got tons of different Galaxy S5 models in tons of different countries. It's also got different variants like the Galaxy S5 Active to attend to. There's a reason why Android 4.4 KitKat is still rolling out to Galaxy users, almost a year after its initial release.
U.S. Galaxy S5 Lollipop Update Confirmed
Sprint's Galaxy S5 Android 5.0 Lollipop update has surfaced several times including a leak on its website. The leak, which came in the form of a User Agent Profile string, confirms the existence of the update and means that Sprint, and other U.S. carriers, are working behind the scenes on the software. This shouldn't come as too much of a surprise, the U.S. is typically all over major Android updates, but it's reassuring nonetheless.
You Can Get It Early but You Shouldn't
The Sprint Galaxy S5 Android 5.0 Lollipop update leaked, well, a test build of the software at least. It's available right now for those that don't want to wait for Samsung's new Galaxy S5 Lollipop features though most of you shouldn't install the software.
First of all, it's going to wipe all of your files. Second, it's a test build which means that it's not complete and has bugs on board. Third, there's always a potential for leaked software to cause havoc on your device, especially if you're new to the whole installing unofficial software thing. If you're a novice or if you've never moved off of stock software, this leak isn't for you.
We imagine that there might be other Galaxy S5 leaks in the future and the same rules apply to those. Know that most of you are going to be better waiting for the OTA update to arrive.
New Features
Finally, know that this is a substantial update for the Samsung Galaxy S5. The first major update for the Samsung Galaxy S5 delivers a number of new features including Google's Material Design. The arrival of Material Design forced Samsung to change the look of many of its popular applications and so those familiar with the look and feel of Android 4.4 KitKat are going to be in for a big surprise once Android 5.0 Lollipop arrives. There's a lot more white and a whole lot less blue.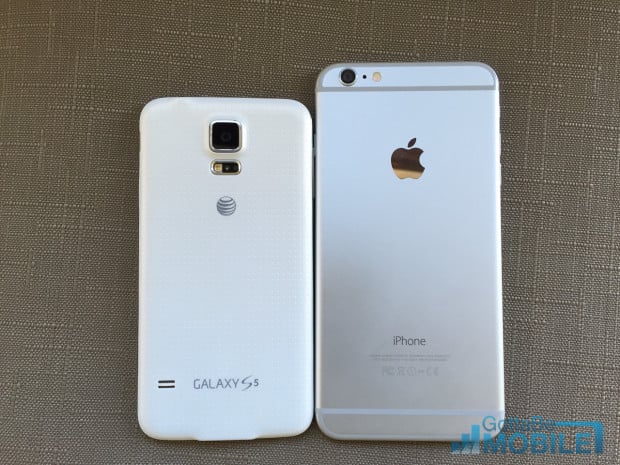 Other features include the Galaxy Note 4's fingerprint lock screen, a number of other lock screen changes that are on par with what Google delivered to Nexus users, and improved performance. The update's change log will vary from carrier-to-carrier, each will install their own enhancements and bug fixes, but the overall feel of the update should remain the same.

This article may contain affiliate links. Click here for more details.