Samsung Galaxy S5 Release Date Rumors Swirl
Samsung Galaxy S5 release date rumors continue to point to an arrival in the first half  of 2014 as the latest whispers suggest that the Galaxy S5 release date will land as early as the end of March, or, in the month of April, the same month that the Samsung Galaxy S4 was released earlier this year.
For weeks, Samsung Galaxy S5 rumors have been pouring out of Korea, mirroring last year's build up to the Samsung Galaxy S4 launch which took place in the United States at the Radio City Music Hall in New York City. The Galaxy S4 was rumored for months before Samsung decided to officially unveil its iPhone 5 and iPhone 5s competitor to the world. Now, it's the Galaxy S5's turn as the device has seen rumors attempt to pull its information hiding ahead of schedule.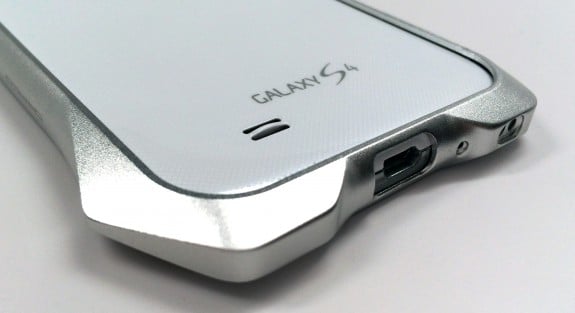 Already, we've heard a number of whispers including some about its hardware, software, and its launch date and release date. Galaxy S5 rumors currently point to a high-end processor, likely of the 64-bit variety, a new 16MP camera with Auto Focus, a 5-inch display, Android 4.4 KitKat and a design that could be made out of metal, plastic, or both.
We've also continually heard that the Galaxy S5 will be coming sooner rather than later and rumors out of Korea continue to suggest that this will be the case. Korean publication ETNews suggests that the Galaxy S5 release date could come by the end of March. If true, it would mean a Galaxy S5 launch date in January February or March, ahead of its release. No specific dates have been mentioned thus far, but the trend of an early Galaxy S5 launch continues, a sign that it could indeed happen.
The report also suggests that Samsung will deliver four to five other smartphones including the previously rumored Samsung Galaxy Note 3 Lite that is expected to make an appearance in the early goings of next year. The device is thought to be a cheaper version of Samsung's current Galaxy Note 3 flagship.
Galaxy s5 launch date – late april. Not 1q.

— Eldar Murtazin (@eldarmurtazin) December 4, 2013
The information in that report contradicts what hit-or-miss industry insider Eldur Murtazin is saying about the Galaxy S5. According to Murtazin, the Galaxy S5 launch won't take place until April. This goes against what the Korean media has been saying about the Galaxy S5 and throws a bit of a wrench into the Galaxy S5 launch and release.
Other Galaxy S5 rumors are floating around today though they are far less credible. A new GFXBench benchmark depicts a device dubbed SM-G900S, a device that the publication suspects could be the Galaxy S5. The basis for that assumption is on the fact that the device is running Android 4.4 KitKat, something that no other Samsung phone has, and a 1440p display with a resolution of 2560 x 1440. This is something that has been rumored before.
Benchmarks can be spoofed and Samsung is likely in the process of testing, so even if this were the Galaxy S5, there is no guarantee that these will be the specifications found on the final version of the device.
Another possible Galaxy S5 sighting comes from PatentBolt which has discovered a brand new Samsung Galaxy design that depicts a form factor similar to the Galaxy Note 3's. The device is extremely slim, has no port on the top of the frame, and camera placement that is a little bit different from Samsung's previous designs.
There is nothing that suggests that this will be the Galaxy S5 design and there is a good chance that it's for another Galaxy smartphone. Samsung releases plenty of other Galaxy-branded devices.

This article may contain affiliate links. Click here for more details.