Galaxy S5 vs. Galaxy S4: Early Look at What to Expect
Since April, the Samsung Galaxy S4 has been one of the top smartphones on the market, a trend that will likely continue well into 2014 as carriers drop the price and the device's software gets updated with new features. That said, the Galaxy S4 will be replaced in 2014, likely by a Samsung Galaxy S5, a device that has already seen its rumor mill start to churn.
In the late stages of 2012, we started to see Samsung Galaxy S4 rumors start flying, rumors that started the eventual Galaxy S4 frenzy ahead of its March launch in New York City. Unsurprisingly, Samsung rolled out the red carpet for the event and unveiled the smartphone on stage at the Radio City Music Hall, a venue fit for a major player like the Galaxy S4.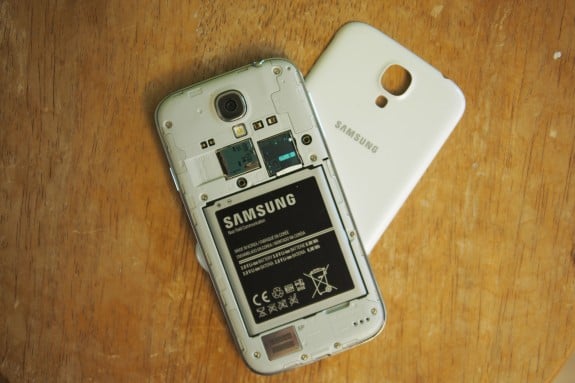 Several weeks later, Samsung released the Galaxy S4 in the United States and in other regions of the world and unsurprisingly, the device has sold well. The Galaxy S4 has the name, it has the marketing power, it has the hardware and it has the software to compete with the likes of the iPhone 5s, HTC One, Lumia 1020, and more. In fact, the Galaxy S4 is such a well-known and powerful smartphone, that we expect it to compete well into 2014, just like the Galaxy S3, which remained a solid option throughout 2013, despite approaching its second birthday.
And while it will certainly be an option for smartphone shoppers, it won't be the only one. And it more than likely won't be the only one from Samsung itself. That's because Samsung has stuck to a year plan for the Galaxy S series. Each year, it releases a new big named smartphone to replace the previous one. From the looks of things, 2014 will be no different.
Rumor suggest that the Samsung Galaxy S5 will be coming along next year to replace the Samsung Galaxy S4. And while it remains firmly in the shadows, that doesn't mean that we can't take an early look at what to expect from the match up between predecessor and successor, Galaxy S5 versus Galaxy S4.
Release Date
The Samsung Galaxy S4 is out on shelves and has been out on shelves since April. When the Samsung Galaxy S5 does arrive, and it will, it won't be going anywhere. Instead, carriers will likely latch onto it as a budget alternative, possibly pushing the aging Galaxy S3 out of their lineup. The Galaxy S3 is currently the budget Galaxy S option through most carriers though we still see the Galaxy S2 available as well.
So, consumers should expect the Samsung Galaxy S4 to stay put when the Galaxy S5 arrives and they should also expect the device's price tag to continually decline over the next few weeks and months in the build up to the Galaxy S5 launch. Once the device does emerge, we should see permanent price drops across retailers and carriers.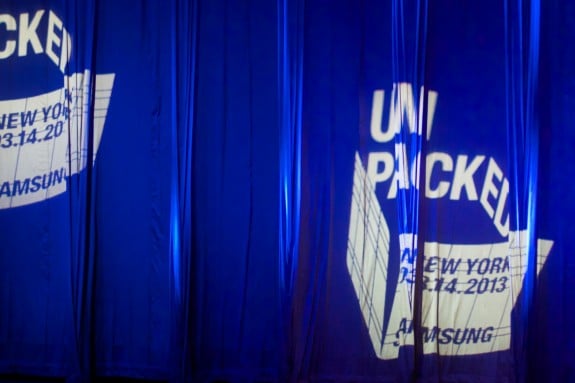 Now obviously, the big questions are: When is the Samsung Galaxy S5 launch date? When is the Samsung Galaxy S5 release date. Unfortunately, we don't have those answers just yet. We've seen one rumor allude to a launch in January with a release date in February but other than that, silence. At this point, we can only offer our opinion and here's what we expect to happen:
Galaxy S5 launch date between January and May.
Galaxy S5 release date between February and June.
At this point, that's the best we can offer. The launch date between January and May makes sense because Samsung will want to get it out before the first half of the year is over and before the Galaxy S4 is a year old. It will also want its flagship to compete with the new HTC One and the iPhone 5s. And with an iPhone 6 rumored for the summer or fall, next year's iPhone as well.
As for the release date, we can't expect it to arrive in January if the launch date is in January. Typically, Samsung releases devices several weeks after they are announced so a launch and release in January doesn't make sense. We also don't expect it to arrive anywhere past June given that the Galaxy S4 was released in April and given that Apple typically holds WWDC in June, a possible launch pad for the iPhone. Samsung will want some separation.
Design
The Samsung Galaxy S4 uses a tweaked version of the Galaxy S3 design. It's both thinner and lighter, checking in at 7.9mm thin and 130 grams in weight, making it extremely easy to grip with one hand, even with the large display size. Of course, that's not what people notice at first. What they notice is that the form factor is made of plastic, features a microSD card slot for expanded storage and comes with a removable back for use with an extended battery. Hallmarks of Samsung's smartphone designs.
For years, people have been begging Samsung to move away from its plastic designs and shift to metal. And rumors currently suggest that we could see a metal Galaxy smartphone next year but there is no guarantee that it's the Galaxy S5. An alleged part from the Galaxy S5 is making the round, leading some to claim that it means that it will be made of metal. We aren't sold just yet as the evidence is inconclusive. We've also heard a rumor that the Galaxy S5 could feature the same design as the Galaxy Note 3, meaning, faux leather plastic. That seems like a possibility but we don't think Samsung would use last year's design with its flagship. So, this early on, the build material is impossible to predict.
Samsung uses a rigorous testing process where it tests several prototypes in order to hammer out a design. It's something that we think explains the rumors that typically are all over the place when it comes to rumored Samsung flagships.
What we can say, definitively, is this. The Samsung Galaxy S5 will not have the same design as the Galaxy S4. Maybe that means build material. Maybe that means dimensions. Maybe that means both. It's hard to pin down at this point but we do expect changes and so should consumers.
Display
The Samsung Galaxy S4 display is one of the best in the business. The 5-inch screen checks in at 5-inches in size and it comes with 1080p that means 1080 x 1920 resolution and with 441 pixels-per-inch. Content looks fantastic and the device's bezels are thin enough where the screen doesn't feel overwhelming large. Even people with small hands can use it.
Samsung typically changes its displays year-after-year and so there is speculation that the Galaxy S5 will come with a brand new display. Samsung is reportedly ready to mass produce displays with a whopping 560 pixel-per-inch screen density. If it appears on a 5-inch Galaxy S5, that would mean screen resolution of 1440 x 2560. That's impressive and perhaps, overkill.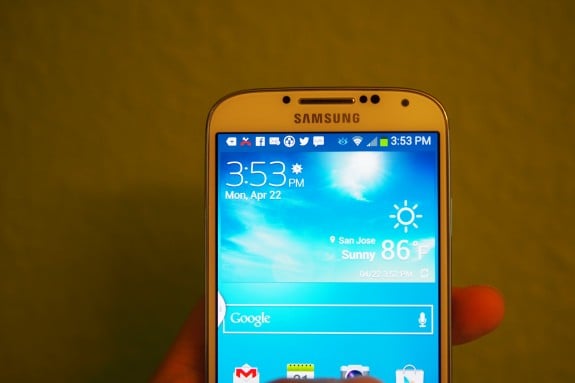 At this point, given how early it is, this is difficult to predict. Keep in mind, there is also a possibility that Samsung could include a flexible display, also known as Samsung Youm, technology that is found on the Samsung Galaxy Round.
This early in the game, we'll say, based on Samsung's past of improving the Galaxy S display year-after-year, to expect some tweaks. But we certainly wouldn't start buying into the high pixel-per-inch count and high resolution rumors just yet.
Specs
The Samsung Galaxy S4 is a powerful device. It features a 13MP camera that can take good low-light photos. It is powered by a Snapdragon 600 quad-core processor from Qualcomm that makes it perfect for gaming and multitasking. It comes with 2GB of RAM that help the processor deliver fantastic performance. It offers users a choice between 16GB of storage or 32GB storage on some carriers. And finally, it comes with a 2,300 mAh battery that is among the best stock batteries on the market.
Still, buyers should expect the Samsung Galaxy S5 to be the more powerful of the two. Every single Galaxy S smartphone has been more powerful than its predecessor and with technology evolving like it is, we expect Samsung to up the ante with the Galaxy S5. Rumors currently point to a few different upgrades on board the Galaxy S5 and while they are rumors, we are inclined to believe them.
Rumors suggest that the Galaxy S5 will have a new camera, possibly a 16MP sensor with Samsung's announced ISOCELL technology. This would allow it to take better photos in low-light, even better than the Galaxy S4's camera. There is talk about Optical Image Stabilization being on board but there is also talk of it being left off. Whatever the case, we expect Samsung to improve the camera rather than keep it the same. It did that with the Galaxy S2 and Galaxy S3 but it simply can't get away with it now.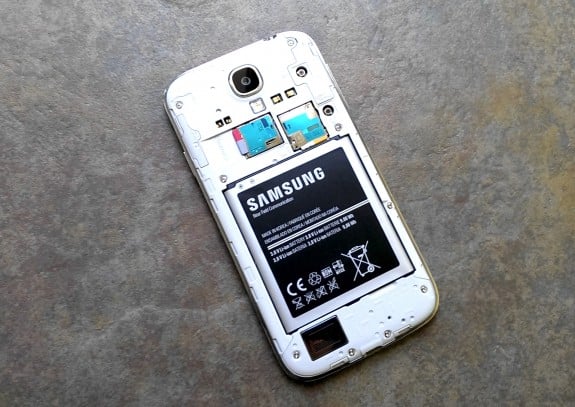 Year-after-year we see the processor change so a new Exynos or Qualcomm processor inside the Galaxy S5 would not be a surprise. Currently, rumors point to a 64-bit processor at the very least, with rumors pointing to a Exynos 6 chip inside at least some of the Galaxy S5 models. At the very least, expect the performance on the Galaxy S5 to win out. Rumors point to 4GB of RAM being a possibility and we expect between 3-4GB.
It's hard to predict the exact battery size but we do know one thing. Samsung won't be taking a step backwards with battery life. It never does. Instead, we should see one of two things. The same great battery life that is found on the Galaxy S4, or an improvement. We are leaning towards the latter.
Finally, we expect there to be a 32GB option, at least, and we wouldn't be surprised to see Samsung ditch the 16GB model after all of the complaints about the smaller version of the Galaxy S4. If it does away with the microSD card slot, we can't see the 16GB being an option.
Software
We still haven't heard anything about the software features on board the Samsung Galaxy S5 but that doesn't mean that we can't anticipate what it will have on board when it arrives. When it comes to software, Samsung follows a few trends.
The first, it loves to add new features. The Galaxy S4 introduced a handful of new functionality including hands-free gestures and new smart features like Smart Scroll that take advantage of eye movement.
Second, the company loves to improve features that it already has on board. One prime example of this the camera application that the company has been evolving for several years now and is easily one of the best camera applications on the market. Other examples include Smart Stay and the Multi-Window View function that saw some changes with the Galaxy Note 3.
And third, it likes to try and make things easier for its users. Whether that means adding a feature like Smart Scroll, a feature like the ability to turn the phone over to silence a call, or a feature like Smart Pause that pauses content when a user looks away. These are just a few examples but overall, Samsung really tries to make the overall use of the smartphone as easy as possible.
So, we expect the Galaxy S5 software to have some new functionality on board. We expect to feature some of the same features that the Galaxy S4 has, only we expect them to be better. And we expect these new features and upgrades to center around making the Samsung TouchWiz experience an easier one for Galaxy S5 owners.
As for the overall software, expect it to be Android 4.4 KitKat, Google's latest Android update that arrived with the Nexus 5 earlier this month. Samsung loves to put new software on board its new flagships and the Galaxy S5 should be no different.
Carriers
The Samsung Galaxy S4 is available on all five major U.S. carriers including AT&T, Sprint, T-Mobile, U.S. Cellular and Verizon Wireless. It's also found on an assortment of smaller carriers as well. We expect something similar from the Galaxy S5. All five major carriers should be in play and we should see it arrive on smaller carriers as well.
We do expect one difference though. While the Galaxy S4 only has support for regular old LTE networks, we would not be surprised if the Galaxy S5 comes with support for LTE-A or LTE-Advanced. LTE advanced is the next evolution for LTE networks and it's one that we should start to see take place during the course of 2014.
Right now, it's unavailable but remember, Android phones had LTE support long before it was widespread. So at this point, given that we know LTE-A is on the way to the United States, we would be shocked if Samsung left LTE-A support off of the Galaxy S5.
Price
The Samsung Galaxy S4 arrived with the standard $199.99 price tag. The 32GB model, while not widely available, checked in at $250 on-contract. Both of these were and are par for the course. Months later though, the Galaxy S4 price tag has dropped through just about every retailer on the planet and we should see Black Friday bring some huge savings as well.
Over the course of 2014, the Galaxy S4 price tag will continue to decline and once the Galaxy S5 arrives, we should see it drop to at least $100 on-contract if not $50 on-contract in an effort to tempt those who are trying to get a stellar device at a stellar price. Retailers should offer the device for much cheaper than that, perhaps as low as free.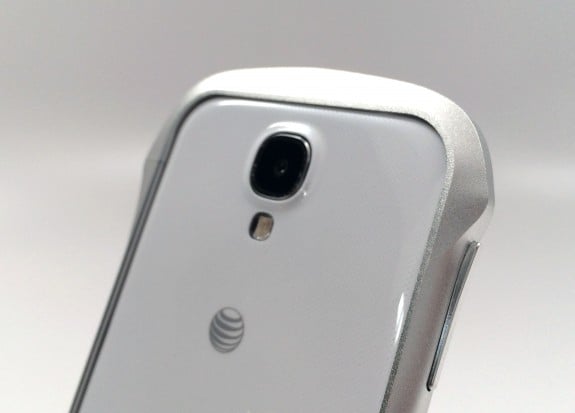 At this point, there is nothing that suggests that anything will change with the Galaxy S5. We saw Samsung stick to the $299.99 price with the Galaxy Note 3 and the iPhone 5s will likely stick at $199.99 on-contract. So, right now, consumers should expect Samsung to go with what works and offer a Galaxy S5 starting at $199.99.
Samsung's biggest competitor is Apple and it will want to keep pace with the iPhone so we can't see Samsung charging any more than $199.99, even if the device comes with a metal design and high-end features.

This article may contain affiliate links. Click here for more details.