Galaxy S6 Buyers: 5 Important Things to Know Right Now
With Samsung Galaxy S6 rumors swirling and firming up, we continue to get bombarded with questions from prospective Samsung Galaxy S6 buyers. Today, we want to take a look at the five most important things we think you need to know, right now, if you're at all interested in buying the Samsung Galaxy S6 release later this year.
Every year, Samsung releases new flagship smartphones. For instance, this past year, Samsung released the Galaxy S5, Galaxy Note 4 and a high-end version of the Galaxy Note 4 dubbed Samsung Galaxy Note Edge. These flagships are almost always among the best Android smartphones of the year and they are always some of the most anticipated.
That's why it hasn't been surprising to see so much interest in Samsung's 2015 crop of devices which is thought to include a least three new flagship smartphones. A Samsung Galaxy Note 5 and two versions of the Samsung Galaxy S6 including a Galaxy S6 with a curved display similar to the one found on the Samsung Galaxy Note Edge.
Over the past few weeks, Samsung Galaxy S6 rumors have started to intensify as Samsung starts to finalize its plans behind the scenes. The Galaxy S6 reportedly showed up behind closed doors at CES 2015 in Las Vegas last week and now, Galaxy S6 launch rumors suggest that the device could be just a few short weeks away from its arrival. Needless to say, consumers are starting to get excited. And antsy.
We've started to get a ton of questions about the Galaxy S6 from readers, friends and family members. All of them want to know what they need to know about the Samsung Galaxy S6. We can't answer every question but we can provide a general overview and today we want to take a look at what we think are the five most important things to know, right now, about the Samsung Galaxy S6 if you're at all interested in buying it.
Samsung Galaxy S6 Launch Date
The first thing you should know is that the Samsung Galaxy S6 launch date is still unannounced but rumored for Mobile World Congress 2015 in early March. It's not clear if the device will launch during the show or ahead of the show. Samsung's been known to launch a day or two ahead of time so it's possible that well see it emerge at the end of February or perhaps, on March 1st.
This is important to know for a few reasons. First, nothing is set in stone. While you can circle that timeframe in pencil, you should not circle it in pen. Launch dates can change. It's alright to start setting expectations but do not commit to this time frame for the Galaxy S6 announcement. Not yet. This also means that we should see more rumors emerge and we suggest keeping an eye on those. They'll start to firm up as we push closer to MWC.
Second, this also gives you a ton of time to do research. Look into the current Galaxy S6 rumors. Look into Samsung's history. Look at potential Galaxy S6 competitors like the LG G3, Nexus 6 and others. Look into data plans. Look into current Galaxy flagships like the Galaxy Note 4. The timing of the Galaxy S6 launch affords you this time so make use of it.
We don't know when the Galaxy S6 will be out exactly but typically, Samsung releases its devices about a month or so after launch. So you're certainly looking at a bit of a wait. Use that time wisely and you'll come to a much better decision when it's time to buy your next smartphone. Who knows, maybe it won't be the Galaxy S6.
New Design Likely
Samsung Galaxy S6 design rumors suggest that we'll see a brand new look to the Galaxy S smartphone. Those rumors come from credible sources and they hint at metal materials and perhaps, a curved display like the one found on the Galaxy Note Edge. This is exciting because it appears that Samsung might finally be making a huge shift from its plastic form factors.
While a shift to premium materials is possible, we would not put too much stock into pre-launch design rumors. Samsung does an outstanding job of keeping prying eyes at bay and we've already see several leaks fall flat on their face. Galaxy S6 design rumors will continue but they should not be the basis for your decision to wait, or pass, on the Galaxy S6.
What's important to know is that the Galaxy S6 will almost certainly be different than the Galaxy S5. Samsung never keeps the same design around for two years.
Don't Worry About Specs
Don't put too much stock into Samsung Galaxy S6 specs or spec rumors either. Samsung's Galaxy S smartphones are always a spec showcase and they always come with the latest and greatest technology.
Samsung Galaxy S6 spec rumors continue to point in that direction. The device is said to have a 5.5-inch Quad HD display, Snapdragon 810 processor, 16MP or 20MP camera, a 5MP camera, up to 128GB of internal storage, and a trimmed down version of TouchWiz. This phone is going to be loaded up with impressive hardware features so there's no reason to get worked up.
Samsung builds these phones to last. The Galaxy S4, a device that's nearly two years old, is still suitable for most users thanks to its impressive Full HD display, Snapdragon 600 processor, and more. Unless you are an insane power user, keep an eye on specifications but know that the Galaxy S6 will more than likely have all of your bases covered.
You'll Have a Ton of Choice
One question that we keep getting asked is: "Will it be available for my carrier?" If you're on a major carrier, the answer is yes. AT&T, Sprint, T-Mobile, U.S. Cellular, and Verizon are all rumored to have the Galaxy S6 on tap and there's little chance of that not happening. These carriers have carried Samsung products for a number of years now and there's no incentive to stop carrying one of the most popular smartphones in the world.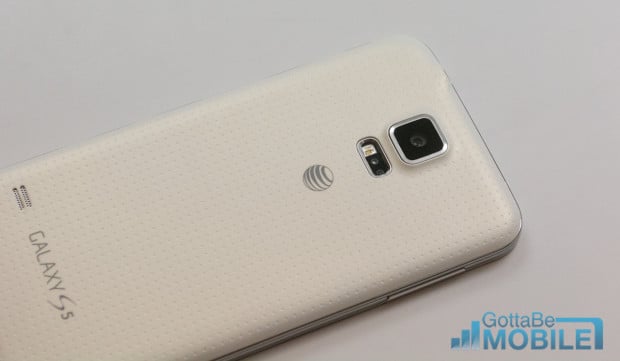 If you're looking to buy on a smaller carrier, the answer is most likely. Smaller carriers like C Spire and Cricket typically stock the Galaxy S on their shelves and we would imagine that this year will be the same. The Galaxy S6 needs to compete with the iPhone 6 and the iPhone 6 is on a ton of U.S. carriers including regional and pre-paid operators.
We highly recommend researching the different carriers in the United States sooner rather than later. Again, with the Galaxy S6 just weeks away, know that you have ample time to look into data plans, network coverage, customer service, and more. There are some big differences in these areas and you'd be wise to know about them come Galaxy S6 launch day.
Don't Limit Yourself to the Galaxy S6
Finally, know that the Galaxy S6 isn't, and won't be, the only solid option out there. When the Samsung Galaxy S6 arrives, you're going to have a tough choice to make. Carriers and retailers will almost certainly drop the prices on current Galaxy smartphones and the prices on other flagships like the LG G3 and HTC One M8.
The Galaxy S5 will almost certainly drop by at least $100 and we'd be shocked if we didn't see devices like the Galaxy Note 4 and Galaxy S4 drop down in price as well. You absolutely must take a look at these phones ahead of launch, especially if you're going to be looking to buy on a budget. The Galaxy S6 is not going to be cheap. New flagships never are.
You'll also want to know that there are some other big rumored smartphones out there. Devices like the HTC One M9 and the Sony Xperia Z4. Both of those could arrive in and around the same time as the Galaxy S6 and you'll want to keep an eye on those devices as well. HTC needs to make a big splash this year and Sony always delivers top notch Android smartphones.
The point is, while you should certainly focus on the Galaxy S6 and the rumors, you should not get tunnel vision, especially if you're going to be looking for a deal. If Samsung does shift to premium materials, we could see a decline in the number of Galaxy S deals.

This article may contain affiliate links. Click here for more details.