Galaxy S6 Edge Plus vs LG G4: What We Know So Far
The new Galaxy Note 5 isn't the only smartphone Samsung has planned for this month, and as we all know based on a slew of leaks and rumors the company also looks to reveal a new Galaxy S6 Edge Plus later this week. Here's how the highly rumored Galaxy S6 Edge Plus compares to the LG G4.
If you're in the market for a new smartphone as the summer winds down and back to school shopping is in full swing, there are lots of options and more coming soon. Samsung's Note 5, Galaxy S6 Edge Plus, the 2015 Moto X, OnePlus 2 and more. Buyers have a lot of choices, and here we'll be comparing two great smartphones.
Read: 5 Reasons to Skip the Galaxy Note 5
The LG G4 was unveiled in April and didn't hit shelves until early June, a little after the Galaxy S6. The new G4 has been taking on the Galaxy S6, but with a big 5.5-inch screen it will also have to battle Samsung's Note 5, and the new Galaxy S6 Edge Plus. Both have a lot to offer, so read on for everything we know so far, and a few things that separates these two devices for buyers.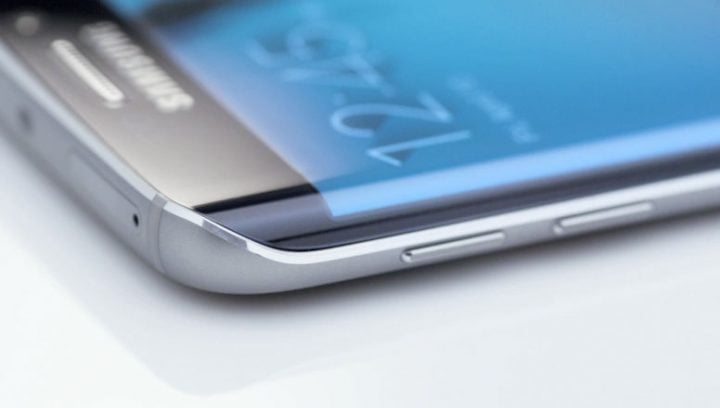 All summer long multiple Galaxy Note 5 rumors have surfaced, and along with them have been details and photos of a huge curved smartphone, the Galaxy S6 Edge Plus. For the sake of making things easy, we'll be calling it the Edge Plus. This new phone looks to essentially replace the Galaxy Note Edge from 2014, and drop the "Note" features completely.
The Galaxy Note 5 is stacking up to be Samsung's best Note device yet, but many buyers may choose the equally sized but curved Edge Plus instead. It has some of the same great features, and a fancy curved display similar to the Galaxy S6 Edge that was released back in April. Only just like the Galaxy S6 Edge, and unlike the Note Edge from last year, this display curves over both sides of the device, and comes with sone fancy features for the curve too. Here's how the new Edge Plus will compare to the LG G4 for those considering one of these big phones.
Galaxy S6 Edge Plus Release Date
Samsung's Galaxy S6 Edge Plus release date will reportedly mirror the Galaxy Note 5's. The Galaxy S6 Edge Plus and Note 5 release is heavily rumored for August 21st. We're still not sure where either device will land on August 21st. This could be a global release date, specific to certain regions, or only for Korea. We'll have to wait and see.
That said, we've heard multiple sources suggest the Note 5 will hit AT&T on August 21st, and potentially other US carriers as well. The Edge Plus could arrive at the same time, or at a later date. We'll know come Thursday when Samsung makes it official.
The LG G4 is readily available now from multiple carriers in the United States and around the globe.