Samsung Galaxy S6 Problems: 5 Things You Need to Know
On April 10th, Samsung and its US carrier partners released the Galaxy S6. And while the device is considered one of the best smartphones on the market, it's not without its problems. With Samsung Galaxy S6 problems emerging for users in the United States and around the world, we want to take a look at what you need to know about the issues plaguing Samsung's latest flagship smartphone.
Last month, Samsung finally revealed its all new Galaxy S6 flagship smartphone. As expected, the 5.1-inch Galaxy S6 comes packed with a number of high-end features including a new design language featuring metal and glass, a new 16MP camera with Optical Image Stabilization, an efficient Exynos 7 octa-core processor, and the company's TouchWiz UI over Android 5.0 Lollipop.
As we push away from the Samsung Galaxy S6 release date, we're starting to see Galaxy S6 owners provide a ton of feedback on their new smartphone. Many Galaxy S6 users are reporting a very solid experience but others have run into Galaxy S6 problems ranging from issues with the device's battery life to problems with Wi-Fi and Bluetooth.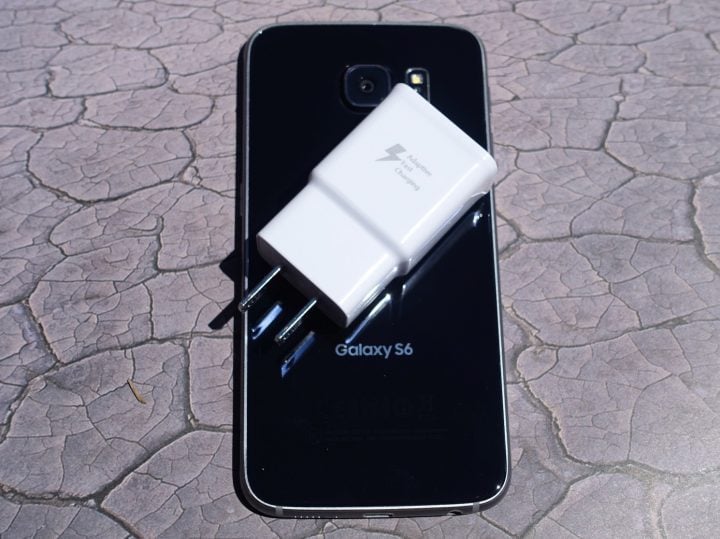 With Samsung Galaxy S6 problems swirling, we want to take a look at everything you need to know about these issues. This roundup offers a look at the issues themselves and some steps to take if bugs and problems start hampering the device's performance.
Samsung Galaxy S6 Problems
In the weeks since the Samsung Galaxy S6 release in the United States and countries around the world, we've seen a number of complaints about Galaxy S6 problems. This doesn't come as a surprise. This is a new smartphone and new smartphones often face some bumps in the road immediately after they arrive on shelves. We also expect Galaxy S6 problems to continue to emerge as long as the device is in the hands of human beings. Smartphones are never perfect.
In April, we've seen a number of complaints about Galaxy S6 problems. Among them, complaints about the Galaxy S6's battery life. This is important to note because with Samsung's new design language, Galaxy S6 users are stuck with the stock battery. Samsung used to feature removable batteries on its Galaxy S series. No longer.
The battery life on the Galaxy S6 is atrocious! Trust me, I've already done everything to make it better and it's all very bad.

— Armando Ferreira (@Wicked4u2c) April 26, 2015
I love the Galaxy S6, but its battery life is pathetic.

— Rajesh (@ePandu) April 14, 2015
@ePandu Agreed. Abysmal for me so far.

— Kurt (@NitrozK) April 14, 2015
@SamsungSupport I'm afraid my Galaxy S6 has a defective battery. My battery drain is terrible. What can I do? pic.twitter.com/6pmpwdwGtg

— Matt Ellis (@TheMattEllis) April 29, 2015
Battery life issues aren't the only problems plaguing Samsung's new flagship. Galaxy S6 users are also complaining about Bluetooth problems, screen rotation problems, problems with signal strength, screen sensitivity issues, problems with messages, problems with the Galaxy S6 camera, sound and notification issues, boot problems, random dropped calls, and more. These just scratch the surface. 
It's important to point out that most of these Galaxy S6 problems are isolated issues. There are a few, battery drain and connectivity problems in particular, that seem to be affecting quite a few users but most of these issues appear to be limited to just a few people. That said, bugs and problems have a habit of showing their faces hours, weeks and sometimes months later, typically after an Android update release. 
We point these Samsung Galaxy S6 problems because we want to generate discussion. Discussion almost always leads to potential fixes. We also want to point these bugs out to Samsung and its carrier partners. If we get the word out then we could see fixes for these problems show up in upcoming bug fixes and Android updates. 
Our Experience
We've been using several different Galaxy S6 variants (AT&T, Verizon, T-Mobile) since its release in early April. And while we've seen a few problems pop up, our experience has been pretty solid.
In the past few weeks, we've run into some Galaxy S6 problems of our own. The Verizon Galaxy S6 is exhibiting occasional lag. We haven't been able to diagnose the problem but it could have something to do with memory. The AT&T and T-Mobile Galaxy S6 variants have both been running efficiently since launch.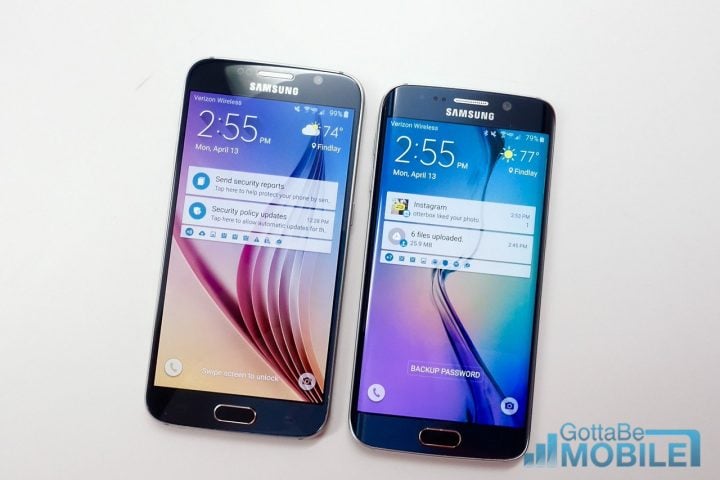 The AT&T Galaxy S6 model is dealing with some Wi-Fi problems wherein the device randomly drops the connection. It's similar to an issue that we saw on the iPhone 6 in the months after it came out. This problem doesn't appear to be widespread so there's no guarantee that AT&T and Samsung will fix it in a bug fix update.
We've also seen a few app crashes in the past three weeks though most of them have been limited to Facebook's Android application. We've also seen Twitter crash a few times.
Other than those issues though, we haven't seen anything else jump out. That's pretty impressive for a phone that's only been out a few weeks.
Bug Fix Updates
If you're dealing with Galaxy S6 problems, know that carriers are working on bug fixes to squash some of the initial issues. Carriers like Vodafone Australia and Telstra have confirmed Android 5.0.2 Lollipop updates for their versions of the Galaxy S6. These are going to be MR (Maintenance Release) updates that crush Galaxy S6 problems.
If these carriers are planning bug fix updates there's a good chance that other carriers are planning to push out initial bug fixers to tackle some of the more glaring issues. Carriers in the United States never tip their hand so it's impossible to say when or if they might roll something out. We'd be surprised if they didn't though.
Fixes for Galaxy S6 Problems
If you do happen to stumble upon a Galaxy S6 problem and you can't wait for your carrier to roll out a bug fix update, you should know that there are some fixes out there for Galaxy S6 problems. To help out, we recently put together a list of common Samsung Galaxy S6 problems and fixes for those issues.
These fixes have been passed down from Galaxy S release to Galaxy S release so there are some proven solutions in there. These fixes, which range from fixes for battery life problems to Wi-Fi problems aren't going to work for everyone. That said, they are worth a try if you do run into some problems after getting the update on board.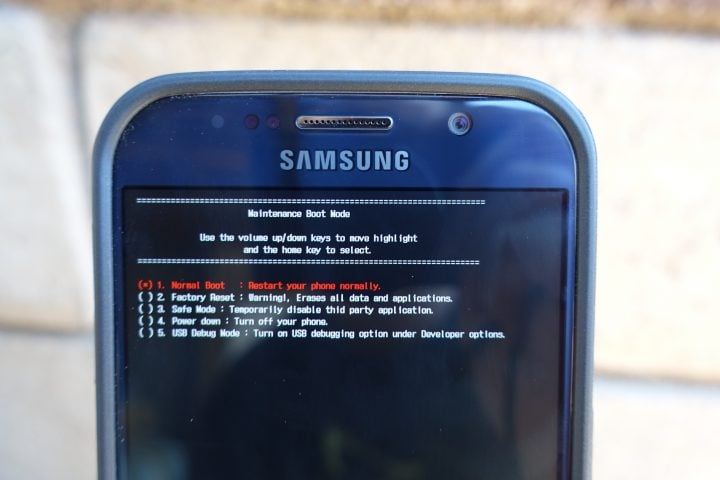 If you're planning to buy a Galaxy S6 in the future, we recommend bookmarking those fixes. If you aren't into bookmarking. commit as many of the potential fixes to memory as you can.
Galaxy S6 Android 5.1 Update
Finally, it's worth knowing that Samsung reportedly has a Galaxy S6 Android 5.1 Lollipop update in development. The Galaxy S6 Android 5.1 release date is unclear though it appears that it might be rolling out right now to one Galaxy S6 Edge variant.
Google's Android 5.1 update for Nexus devices brought tons of bug fixes and it also delivered some useful feature tweaks. Samsung's version will apparently bring back Guest Mode, a feature that allows users to keep multiple profiles on their device.

This article may contain affiliate links. Click here for more details.