Galaxy S6 Release Date: Early Look at What to Expect
It's that time of the year and Samsung Galaxy S6 rumors and Galaxy S6 release date details are starting to trickle out as Samsung and its rivals shift to to their next-generation of smartphones. With rumors swirling, we take an early look at what we expect from the upcoming and highly anticipated Samsung Galaxy S6 release date.
As push further and further away from the Samsung Galaxy S5 release date and closer to the new year, we're starting to hear more and more about Samsung's Next Big Thing also known as its new Galaxy S. The device is supposedly dubbed "Project Zero" behind the scenes and it's a device is rumored to be called the Samsung Galaxy S6.
Over the past few weeks, we've started to see some early rumors about the Samsung Galaxy S6 specs, the Galaxy S6 launch date and the Samsung Galaxy S6 release date. If it's real, and it likely is, the Samsung Galaxy S6 will replace the Galaxy S5 as the company's flagship and take a spot alongside the Galaxy Note 4 as Samsung continues its fight against the iPhone 6 and the onslaught of Android competitors.
Samsung Galaxy S6 rumors are scarce but we've started to see credible information emerge as we close in on the end of the year. Thanks to these Galaxy S6 rumors, we know that there's a very good chance that Samsung will release a brand new device sometime in the new year and unsurprisingly, that has people excited. The Galaxy S6 will almost certainly be a high-end phone and perhaps, one of the more impressive devices of 2015.
In the build up to the Samsung Galaxy S6 launch date, we've made some bold predictions. We recently took a look at what we expect from a number of Galaxy S6 details including its specs and today, we want to focus in on the elusive Samsung Galaxy S6 release date. These predictions are based on rumors, based on history and based the feelings housed in our gut.
Here's an early look at what to expect from the Samsung Galaxy S6 release date.
Loads of Galaxy S6 Release Date Rumors
The first thing we expect is a series of Samsung Galaxy S6 release date rumors. We've already seen Galaxy S6 release date rumors emerge and we expect to see several more arrive before Samsung is able to send out press invites to an event.
Now, the thing to keep in mind when it comes to Samsung release date rumors is that they are just that, rumors. Remember, this is also smartphone release that we're talking about here so there are a ton of moving parts. In other words, while Samsung might be targeting a certain window or date, it's always possible that the device could hit a snag in the development process that causes it to get delayed.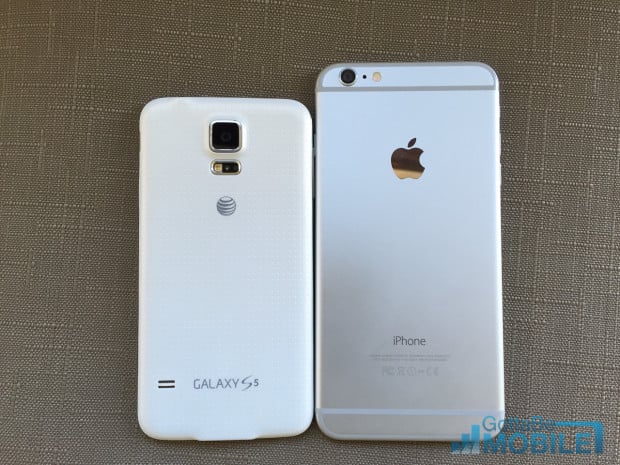 In the past, we've not only seen a ton of rumors emerge but we've seen conflicting rumors appear in the days and weeks ahead of the actual announcement. Whether this is a product of controlled leaks or not is unknown but we almost always see rumors that are off-base.
Thus far, we've heard that the Samsung Galaxy S6 release date will arrive earlier than this year's Galaxy S5 release in April. Specifics were not provided and it should be taken with a grain of salt. Just like the other Samsung Galaxy S6 rumors that will undoubtedly emerge in the days ahead.
Expect the most credible Galaxy S release date rumors to emerge in 2015 after Samsung's finalized some of the details.
Samsung Galaxy S6 Release Date Confirmed Early
You should expect the Samsung Galaxy S6 release date to get confirmed in advance. Samsung typically hosts Unpacked events to bring attention to its flagships and we see no reason why the company would ditch that process now. Over the years, Samsung's gotten better about providing accurate, and specific, information about release dates and we expect to see the Galaxy S6 release date, a specific one or at least a very specific window, confirmed on stage.
Galaxy S6 Release Within Weeks of Announcement
Expect the Samsung Galaxy S6 release date to land within weeks of the initial announcement. Samsung's also done a good job of closing the gap between announcement and release and instead of waiting for several months, we now typically wait only a few weeks for the device to arrive. The Galaxy Note Edge is an exception but it's a concept and not a flagship smartphone.
Galaxy S6 Release Date in 1H 2015
As for the specific Samsung Galaxy S6 release date itself, that's extremely hard to nail down. We do not expect the device to arrive at any point this year, probably a given to many of you at this point, and we do not expect Samsung to wait any longer than the late part of spring to get this device on shelves. If it waits, it gets way too close to Apple's WWDC in the summer and the eventual release of a new iPhone 6.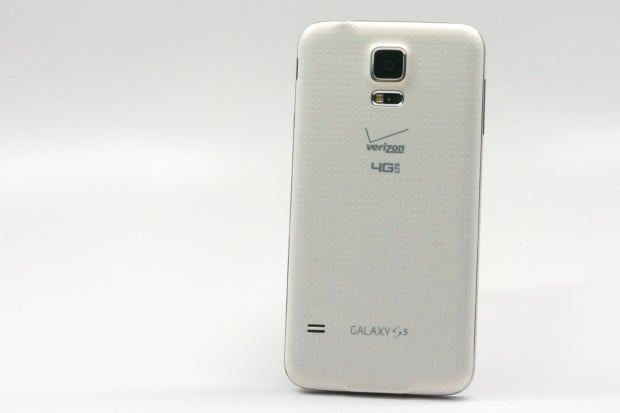 We're confident that Samsung will get the Galaxy S6 out in the first half of the year per usual and we would expect to see it arrive in its usual window, somewhere between March and May. Companies like Samsung seem to be sticking to a year cycle with their flagship models and with the Galaxy S5's first birthday coming in April, and Galaxy S4 users coming off contract next year, we should see a new Galaxy S6 within the first six months of the year.
Staggered Release Based on Region
Samsung typically does not release its flagships all at once. Instead, the company takes a staggered approach, releasing the devices over the course of several weeks as it works to keep a steady supply flowing to key regions like the United States. We've seen the company take a staggered approach with just about every recent Galaxy flagship and we see no reason why it would stray next year, especially if we see a shift to new design materials. Samsung clearly had problems producing the Galaxy Note 4, which boasts a design that features both plastic and metal.
Look for Samsung to focus in on the key battlegrounds like the United Kingdom, United States, Korea, China, and Japan first and then release it in lesser regions as time goes on. Even Apple, the master of the supply chain, staggers its iPhone releases so there's little chance that Samsung releases the Galaxy S6 in 100+ regions in one day.
We fully expect U.S. carriers to release the Galaxy S6 in and around the same time, within weeks of each other at the very most, as they look to pry customers away from one another.
Early Hands-on Time
We expect Samsung to provide consumers with a way to go hands-on with the Samsung Galaxy S6 ahead of its release date. Similar to what the company did with the new Samsung Galaxy Note 4.
With the Samsung Galaxy Note 4, Samsung allowed select Samsung Experience shops inside Best Buy stores to put the device out early. If Samsung does make massive changes, and its release does land several weeks out from the announcement, we'd expect the company to allow consumers to try it out early to get a feel for the changes.
If it does do this, don't expect it to be widespread. It's always very controlled and very limited. The public Galaxy S4 hands-on after its Broadway announcement at the Radio City Music Hall was this way, so was the Galaxy Note 4's early access.
Tons of Retailers
Look for the Samsung Galaxy S6 to emerge at a ton of retailers in the United States and around the world. This is a flagship smartphone, an Android one at that, and flagship Android phones usually find a way inside popular retailers like Amazon, Walmart and Target.
This is Samsung we're talking about here and that means that there's a very good chance there will be some kind of tie-in with Best Buy as well. The companies are close partners and we expect to see Samsung leverage Best Buy's Samsung Experience shops during the Galaxy S6 launch.
Familiar Galaxy S6 Carriers
The Samsung Galaxy S6 will almost certainly come to an array of carriers all over the world including top carriers in the United States. For years, AT&T, Sprint, T-Mobile, Verizon and U.S. Cellular have offered Samsung's flagship Galaxy S models and we doubt that they will stop carrying one of the most popular devices in the world.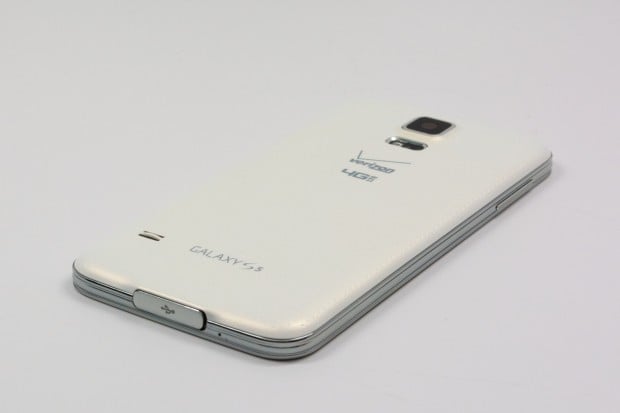 We also expect the Galaxy S6, unlike the Galaxy Note 4, to arrive for an assortment of smaller carriers. Carriers like C Spire Wireless and Cricket don't offer the Galaxy Note but they almost always offer the Galaxy S.
Familiar Samsung Galaxy S6 Price
With the Samsung Galaxy Note 4 priced at $299.99 on-contract and the iPhone 6 and iPhone 6 Plus sitting at $199.99 and $299.99 respectively, we expect Samsung to continue to offer the Galaxy S6, at least the base model, at $199.99. There are rumors that suggest that we could see multiple storage variants and if that's the case, we'd expect the larger models to be $50 more expensive.
We also expect some retailers to offer Galaxy S6 deals in the days and weeks after its release. We haven't seen many Galaxy Note 4 deals emerge as of yet but the Galaxy S is a different beast. It's more popular and there's more incentive for retailers to drop the price down to beat their rivals in sales. Look for Galaxy S6 price drops soon after it hits shelves.
Huge Samsung Galaxy S5 Deals
We also expect the Galaxy S5 price and the Galaxy Note 4 price to drop when the Galaxy S6 arrives. So if you're thinking about buying the Galaxy Note 4 or if you're not interested in what the Galaxy S6 has to offer, we expect both devices to be bargains come Galaxy S6 launch. Retailers will need to make them more attractive and a price drop is their way of doing that once a new flagship arrives.
Loads of Galaxy S6 Accessories
Finally, expect a ton of Galaxy S6 accessories to be available in and around the Galaxy S6 release date. This is one of the more popular brands on the planet and thus, there's a ton of inventive for accessory manufacturers to produce a boat load of accessories. Samsung will likely have some accessories of its own on sale and we wouldn't be surprised if the company conjured up something new.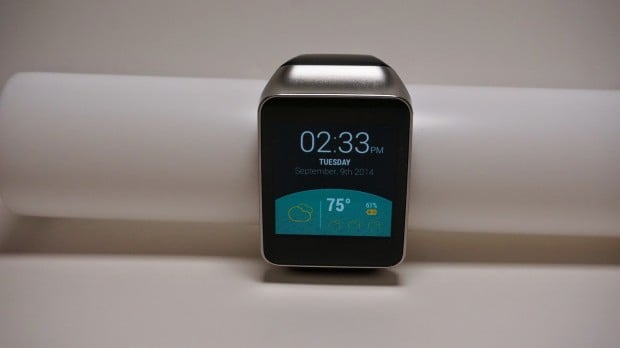 The Galaxy Note 4 got the Gear VR, the Galaxy S5 arrived alongside new wearables and we expect the Galaxy S6 to be accompanied by a new accessory, maybe some kind of wearable to take on the Apple Watch that's expected to arrive in early 2015.

This article may contain affiliate links. Click here for more details.