Galaxy S7 Edge Release Rumor Confirmed
Samsung Galaxy S7 rumors are at an all-time high as the release date nears, but we haven't heard much about the Galaxy S7 Edge. Of course these two phones will be nearly identical aside from a few small changes with a bigger curved screen, and today an official FCC filing has confirmed one huge rumor that should have all buyers excited.
For months on end we've been hearing different information about the Galaxy S7 release, but everything is now starting to come into focus. We know most of the details already, and one big rumor claims the Galaxy S7 will finally have great battery life and return the micro-SD card slot for expandable storage.
Read: Galaxy S7 vs LG G5: Early Comparison Based on Rumors
Retired leakster Evan Blass, known as @evleaks shared more information recently and claims to have the final details, not to mention press photos. We know what the Galaxy S7 and Galaxy S7 Edge look like, the specs, a potential release date and more. However, we now know for sure it will have great battery life thanks to the FCC. Read on for more details.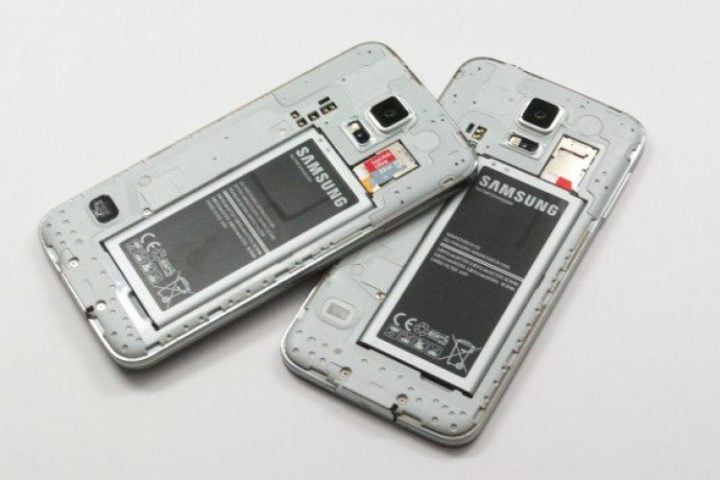 Earlier this week the Galaxy S7 and Galaxy S7 Edge for the United States cleared the FCC. A final hurdle and testing phase all devices must go through before being sold in the United States. And while they didn't reveal much aside from model numbers, it was further confirmation of an early March release date.
This week though, the international Galaxy S7 and Galaxy S7 Edge cleared the FCC as well, and went through another round of testing. Typically most of the important information is left out of these reports, but this latest filing revealed the Galaxy S7 Edge will have a huge 3,600 mAh battery inside. As a comparison, the Galaxy S6 is only 2,550 mAh, and the big Galaxy Note 5 or Galaxy S6 Edge+ from last year are only 3,000 mAh.
Above is a screenshot taken from the Galaxy S7 Edge found in the FCC filing. It clearly shows the smartphone will have a 3,600 mAh battery inside. This is big news. It validates rumors of a bigger battery, which also suggests rumors of a 3,000 mAh battery in the Galaxy S7 are true as well.
This means the Galaxy S7 will have a smaller display than the Galaxy Note 5, a more efficient 8-core processor, an improved screen, run the latest Android 6.0.1 Marshmallow software that focused heavily on improved battery life and more, all while having a much bigger battery at the same time. This was a huge complaint for Galaxy S6 owners, but that won't be the case for the Galaxy S7 and Galaxy S7 Edge. Cramming a 3,000 mAh battery in the regular model, and a 3,600 mAh battery in the Galaxy S7 Edge means these phones should last longer than any Samsung smartphone ever released. That's a bigger battery than the 5.7-inch Nexus 6P in a smaller 5.5-inch Galaxy S7 Edge.
Read: 7 Exciting Galaxy S7 Specs
The link above is a detailed breakdown of what potential buyers can expect from the Galaxy S7 and Galaxy S7 Edge when it's announced on February 21st, and more details are below as well. Based off of countless leaks and rumors, along with the official FCC filing details above, here's what should complete the Galaxy S7 and Galaxy S7 Edge
Galaxy S7 / S7 Edge Specs (Rumored)
5.1-inch 2560 x 1440 Quad-HD Display (5.5-inch Galaxy S7 Edge)
8-core Snapdragon 820 processor with 4GB of RAM (Samsung Exynos outside the US)
32/64GB storage options with a micro-SD slot for expansion
Android 6.0.1 Marshmallow with a refined Samsung TouchWiz Interface
Improved 12 megapixel f/1.7 aperture rear camera with OIS, 5MP front camera
Fingerprint scanner, heart rate monitor, more
Rumors suggest Iris Eye Scanner and Pressure Sensitive Display
IP67 Dust and Water Resistant
3,000 mAh battery (3,600 in Edge)
Adaptive Fast Charging, Wireless Charging, Fast Wireless Charging
Thinner overall design, smaller camera bulge, rounded edges
more
Adding a big 3,000 mAh and 3,600 mAh battery inside of these phones means they'll be among the best on the market in terms of how long these phones last. This will be the biggest battery inside of any Samsung device as of late, and should yield promising results.
Combined with quick charging, wireless charging and Android 6.0.1 Marshmallow, buyers are in for a great experience with these new phones. We'll be on the lookout for more details as the release date nears, so stay tuned. As a reminder, we're hearing after the 21st announcement, the Galaxy S7 and Galaxy S7 Edge will be released around March 3-4th internationally, and March 11th in the United States.

This article may contain affiliate links. Click here for more details.