Samsung Galaxy S7 Release: 4 New Details Emerge
The new Samsung Galaxy S7 release is quickly approaching in early 2016, and with the year coming to an end more rumors are starting to surface. Last week we received what could be our first look at the bigger Samsung Galaxy S7 Plus, but today four new key details have emerged from highly reliable sources.
Early Samsung Galaxy S7 rumors started appearing way back in September, just a few weeks after the release of the popular Samsung Galaxy Note 5, and they haven't slowed down since. In fact, with rumors of a late February reveal, more details have emerged that paint a clear picture of what to expect from Samsung's flagship smartphones in 2016.
Read: Samsung Galaxy S7 and Galaxy S7 Plus Rumors Arrive
The biggest issue all buyers had with Samsung's smartphones this year is the company removed the micro-SD slot, which allowed owners to add additional storage to their device. The Galaxy S6, Galaxy Note 5 and more lost the removable battery, and no longer have user expandable storage. This and much more could be changing in 2016. Here's the latest reports and rumors.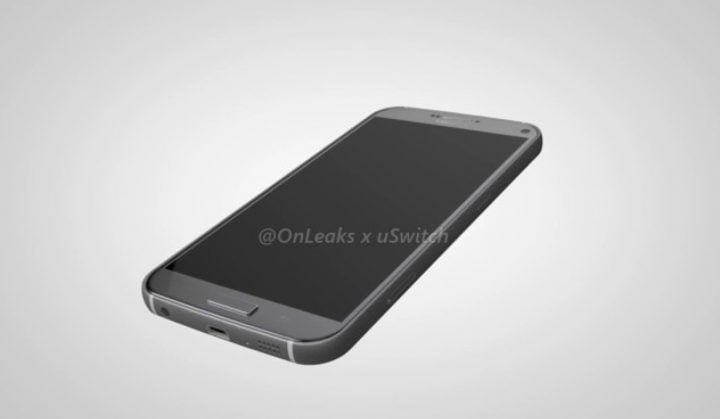 Today a huge report from the highly reputable Wall Street Journal suggests Samsung will be making some minor but very important changes to the Samsung Galaxy S6 design, offer a bigger variant, and release two flagship smartphones early next year to take on the iPhone 6s.
It's worth noting that the reports last week suggested the opposite of what we're hearing today, and claims no micro-SD slot or USB Type-C charging will be on these new phones. What this means is rumors are back and forth, and until we get more concrete evidence everything needs to be taken with a grain of salt. That said, here's the latest rumors.
According to the Wall Street Journal Samsung's new smartphones for 2016 will have three or four very important new features, which will help the manufacturer regain control of the top-spot for smartphone sales.
Galaxy S7 Micro-SD Slot
The WSJ sources suggest that Samsung heard the outcry from millions of users who loved the Samsung Galaxy S3, S4, S5, and Note series that were able to add extra storage with a micro-SD slot. I had a 128GB micro-SD card in my Galaxy S5 full of apps, games, music, and videos. This was not an option on any Samsung Galaxy in 2016.
Their sources suggest that Samsung will keep the impressive all glass and aluminum design from this year, but make a few changes to improve the phone. One of those being returning the micro-SD slot by moving it to the side of the phone, and combining it with the SIM slot where users put the card from carriers for cell service. A similar move was made this year with the Moto X Pure Edition, and this is what we're hearing Samsung will do in 2016.
This was the biggest complaint by all Samsung Galaxy S6, Galaxy S6 Edge, Galaxy Note 5 and other Samsung Galaxy smartphone buyers in 2015.
Pressure Sensitive Display
A highlight new feature on the iPhone 6s in September was the "pressure sensitive display" which Apple calls 3D Touch. This allows users to press with a certain pressure to open an app, or a lighter touch to preview something. Different levels of pressure while tapping the screen will perform different tasks. Almost like the right click of a mouse for computers, or re-inventing how we operate our devices.
https://www.youtube.com/watch?v=g9lcaL-UqIk
This isn't the first time we've heard of such a feature for Samsung's new Galaxy S7, and the video above is just a few examples of many this new technology could bring. Above it's called "Clear Force". The Wall Street Journal suggests Samsung will integrate this into the Galaxy S7 in 2016. Samsung will likely called this S-Touch or something similar to the many add-on features of its popular smartphones and phablets.
USB Type-C Quick Charging
The Samsung Galaxy S6 and Galaxy Note 5 feature something called "Adaptive Fast Charging" that allows them to recharge from 0-50% in less than 30 minutes. A similar technology is available in almost all new Android smartphones and tablets called Quick Charge 2.0, but it's about to get even better.
Earlier this year Google released the Nexus 5X and Nexus 6P with USB Type-C charging ports, and replaced the micro-USB port we've used for years. USB Type-C is the new universal standard moving forward. It allows for lightning fast data transfer, quicker charging speeds unlike ever before, it's reversible like the lightning cable. Early reports suggested Samsung would stick to traditional micro-USB for the Galaxy S7, but the Wall Street Journal claims they'll use USB Type-C.
According to their sources this will allow up to 80% faster charging times, which could see the Samsung Galaxy S7 and other smartphones in 2016 fully recharge from 0-100% in under 30 minutes. This would make charging less of a hassle, and battery life problems a thing of the past. The WSJ also mentions the front-facing camera could introduce a new "Retina Scanner" technology similar to the fingerprint unlock method many owners use today, which would allow another level of security on smartphones and tablets.
Four Galaxy S7 Models in 2016
And last but certainly not least, it looks like Samsung will be releasing four different Samsung Galaxy S7 smartphones in 2016, and possible even more. We've already heard there will be a regular Galaxy S7, then a bigger 6-inch Galaxy S7 Plus to take on Apple's two size approach, but that's not all.
Well isn't this interesting… pic.twitter.com/imbSzQslcH

— Evan Blass (@evleaks) December 11, 2015
According to the highly accurate leakster @evleaks, Samsung will release these phones, and possible more.
Samsung Galaxy S7
Samsung Galaxy S7 Plus
Samsung Galaxy S7 Edge
Samsung Galaxy S7 Edge Plus
Samsung's Galaxy S6 Edge and Galaxy S6 Edge+ are popular phones for having curved displays with unique features, and they look to continue that in 2016 with two more models. Not to mention the possibility of a Samsung Galaxy S7 Active.
If all of this is true it looks like Samsung will have an impressive lineup of new smartphones in early 2016, possibly around the end of February, with a release date in March. Then we're still expecting a new Samsung Galaxy Note 6 later in the year, likely in early August. As the new year approaches expect more reports, rumors, and images to emerge.