Galaxy Tab 7-Inch Gets Unofficial Android 3.0 Honeycomb Port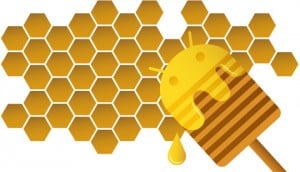 Early adopters of the Android 2.2 Froyo-powered Samsung Galaxy Tab 7-inch are now treated with a functional, yet unofficial, port of Android 3.0 Honeycomb for the small pocket-able tab. Though Samsung has remained silent on whether the 7-inch tablet will get Android 3.0 in the future, the Galaxy Tab-maker has since announced 8.9- and 10.1-inch versions of the tablet with Honeycomg and the Samsung UX user interface.
On the newer 8.9- and 10.1-inch tablets, the Samsung UX user interface is less jarring than the traditional TouchWiz UI that's found on the 7-inch tablet and on Samsung's Android smartphones. Rather than dominate over, and replace Android's UI, the new UX user interface helps to complement and add value to Android, making it look like it's designed for and with Android 3.0.
In terms of the Android Honeycomb port for the smallest tablet of the Galaxy Tab series, developers over at XDA have managed to port Android 3.0 from the Honeycomb SDK into a functional build. Though the ROM is still in early development phases and is subject to crashes and instability, it is mostly working. The port currently is working with CDMA Galaxy Tab builds, meaning those tablets released for Verizon Wireless and Sprint. GSM support will probably be forthcoming in the near future.
The 7-inch Tab now joins Barnes & Noble's 7-inch Nook Color as a member of the 7-inch tablet club that is getting unofficial builds of Android 3.0 Honeycomb.
Via: Android Central