Gameloft Brings NOVA 3 to Android
Gameloft's fantastic-looking sci-fi shooter NOVA 3 is now available in the Google Play Store.
The game comes to Android about two weeks after it hit the App Store for iPhone and iPad. Judging by the screenshots, NOVA 3 looks just as good on Android as it does on the iPhone, though we assume the graphics vary by device. Older devices might have trouble running the game's more advanced graphics without some sort of slow down.
Users with older devices might also have trouble finding room for the game on their phones. NOVA 3 requires 2GB of free storage space to fully install, so some users might have to move around/delete other apps or files just to play the game. All of those fancy textures and lighting techniques need a lot of space.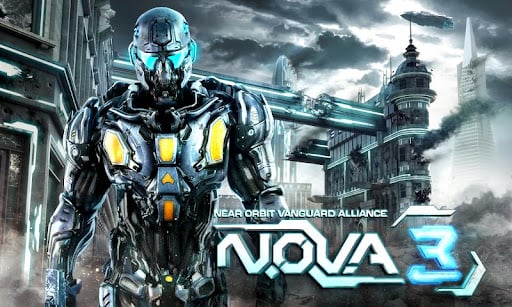 Unfortunately, despite being a new game with fantastic graphics, NOVA 3 isn't compatible with some newer devices. Users with the U.S. HTC One X or HTC EVO 4G LTE aren't able to play the game just yet. We don't know why the devices aren't supported, but we hope the next update will bring that compatibility.
Users that can run the game get an epic sci-fi story that spans a total of ten levels as well as a collection of six multiplayer maps. NOVA 3 offers 12-player multiplayer battles with six modes including Capture the Point, Free-for-All, and Capture the Flag.
Controlling shooters on touchscreen devices isn't always a great experience, but NOVA 3 looks like the closest thing we'll get to Halo on a mobile device unless Microsoft decides to port the game to Windows Phone.

As an Amazon Associate I earn from qualifying purchases.