Gamepop Brings Android Games To HDTVs With a Monthly Subscription
The new Gamepop Android console from Bluestacks promises a wide array of Android games on an HDTV for a monthly subscription, like a Netflix for Android games.
Gamepop is both the name of the service that offers Android games and the console that connects to the HDTV. The Gamepop console looks fairly similar to the original Boxee Box, but functions more like the Ouya. According to The Verge, the console runs Android 4.2 Jelly Bean with a custom UI to work on the TV.
The Gamepop service has a $6.99 monthly fee, though the first users who pre-order the console will have to pay for a full year of service. That year of service will get users the console and a controller for free.
Bluestacks already has a number of developers signed up to bring their games to the service. Those developers include Fruit Ninja creators Halfbrick, Glu, Jawfish Games and Gameloft. The lineup should include a mix of casual and more hardcore games based on just those four developers.
Unlike Ouya, which wants to compete with the Xbox and PlayStation with exclusive titles, Gamepop just wants to bring current Android games to the TV. Bluestacks believes it can win with more content than the Ouya console.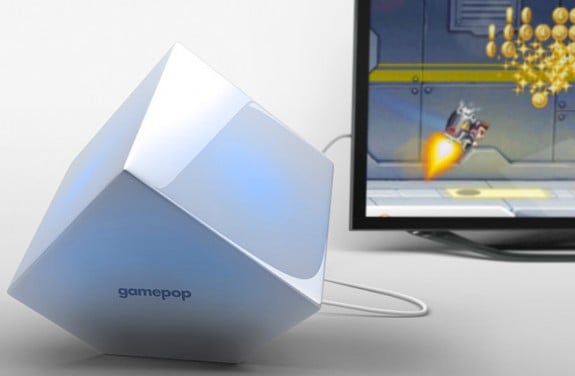 Gamepop will offer single-player and multi-player games that users can interact with using either the console's controller or their smartphone. The company will release companion apps for iOS and Android that will let gamers use the sensors in their smartphones or tablets to interact with the games on the screen.
Pre-orders for Gamepop are available now, but the console may not ship until later this year. If the service proves successful, Bluestacks may bring it to other devices beyond the console. A subscription model for Android games on smartphones and tablets sounds like a good next step for the service.

As an Amazon Associate I earn from qualifying purchases.