Garmin Announces Navigon Acquisition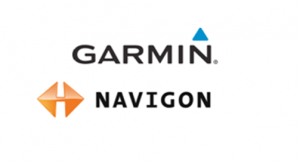 Garmin has announced that it has acquired Navigon, one of the leading GPS software solution for voice-guided turn-by-turn driving directions on smartphones.
"This acquisition is a great complement to Garmin's existing automotive and mobile business.  Navigonhas invested significantly in the European automotive OEM business, and we feel that we can rapidly expand our automotive OEM footprint and capabilities through this transaction," said Cliff Pemble, Garmin's president and COO.  "With Navigon, we are also acquiring one of the top-selling navigation applications for the iPhone and Android platforms – something that we expect will help drive revenue for the combined company going forward. Combining Navigon's and Garmin's strength also improves our competitiveness and standing particularly in Europe."
Though Garmin had tried to expand into the smartphone market in the past with a GPS-phone through a venture with Asus, the Nuvifone and Garminfone brands have not taken off leaving the two to disband their partnership.