GBM InkShow: Axiotron ModBook Review Part 2 – Vista Bootcamp and VMWare
In Part 2 of my Axiotron ModBook InkShow series, I take a look at how the ModBook performs as a Windows Vista based Tablet PC under Bootcamp and under VMWare's Fusion.
In short, Vista Bootcamp provided a near seamless slate tablet pc experience, with the added benefit of having 512 levels of pressure sensitivity and a built-in cd drive. Although a heavy slate Tablet PC, the ModBook performed wonderfully, and is a compelling solution for those needing to keyboard in OS X and ink in Vista using one machine. VMWare's Fusion was a different story, though. There was digitizer support via VMWare, so all inking was accomplished using the standard mouse driver. In addition, there was no TIP support. This VMWare installation was using the Bootcamp partition tested above. For my usage scenarios, I would be more interested in a VMWare solution that worked seamlessly rather than Bootcamp, so this was a disappointment for me.
Be sure to watch Part 1 where I tour the ModBook and review some of the software included with  the ModBook. In Part 3, I'll take a look at Apple's InkWell applications. I'll then wrap it all up with some closing thoughts.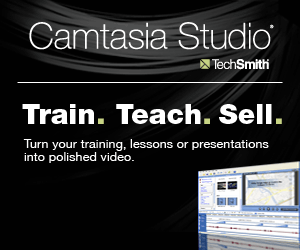 As an Amazon Associate I earn from qualifying purchases.