GBM InkShow: Axiotron ModBook Video Review Part 1 – Tour and Software
I've been looking forward to reviewing Axiotron's ModBook ever since it was announced in January 2007. Several weeks ago, I was fortunate enough to finally receive a ModBook and experience an Apple Tablet for the very first time.
There is so much to cover on the ModBook, I decided to break this review in to a three-part series. In Part 1, I take a tour of the hardware and show off some of the software included with the ModBook , including a sneak peak at a beta ink brainstorming / mindmapping application developed by Mage Software.
Stay tuned for Part 2, when I take a look at the ModBook running Vista Bootcamp and Vista under VMWare's Fusion. In Part 3, I'll take a look at Apple's InkWell applications. I'll then wrap it all up with some closing thoughts.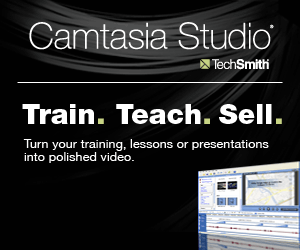 As an Amazon Associate I earn from qualifying purchases.