GBM Podcast #65: Price Drop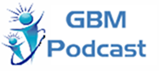 We're back with another podcast after quite a break due to some illness and real life work issues. (Quite honestly, Matt just ate too much turkey at Thanksgiving and is just now recovering.) And, as we come back to GBM Podcast land we're trying to figure out what is dropping faster the price of Netbooks or the price of gas. Both seem to be racing for some sort of bottom as we near the end of the year.
In addition, we also spend some time talking about Matt's rebuilding of two HP Tablet PCs (the TX2051 and the TX2525) as well as why we love imperfect platforms so much. We also give a bow to our sponsor, Techsmith, for just releasing Snagit 9.1, a new upgrade with some nifty new features. We have some fun, and we hope you will to. Check out the show notes and download options after the jump.
Download GBM Podcast #65 here.
Subscribe to ou u GBM Podcasts via
All GBM InkShows and Podcasts are sponsored by TechSmith.