How to Get Your Xbox One to Turn On Your Television
There's nothing more arbitrary than having to find a remote before enjoying your favorite television shows, games and movies on your Xbox One. Luckily, Xbox One users who have the included Kinect 2 sensor plugged-in can just have their console control their television automatically.
Here's how to get your Xbox One to turn on your television and more.
Turn on your Xbox One. You can do this by saying "Xbox, On" if you've already configured the Kinect 2 sensor but haven't set it up to work with your television completely. You can also slide your finger across the round Xbox One button on your controller or on the console itself. Of course, you'll need to turn your television on manually for right now.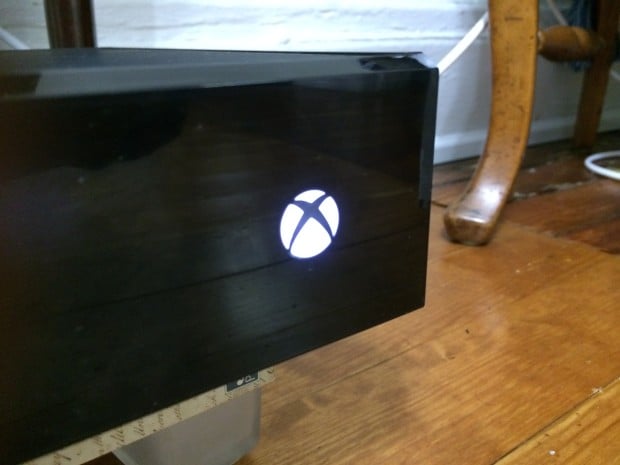 Using the controller, open My Games and Apps. You can also tell the Xbox One to open this area by saying "Xbox go to my games and apps."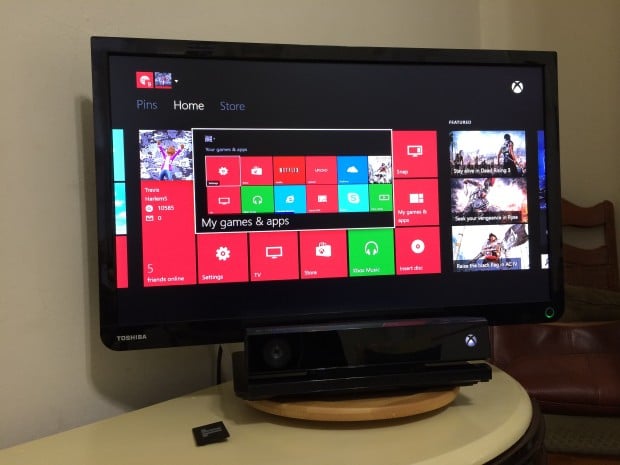 Use the controller to open Settings or say, "Xbox, Settings."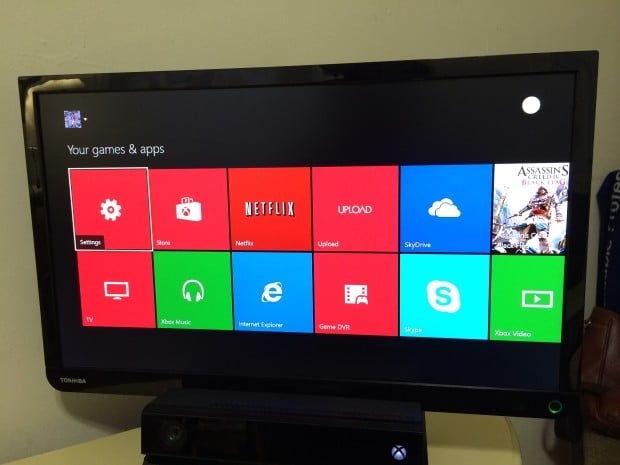 In the settings, select TV & OneGuide settings. It's represented by a tile under the Console area in our example.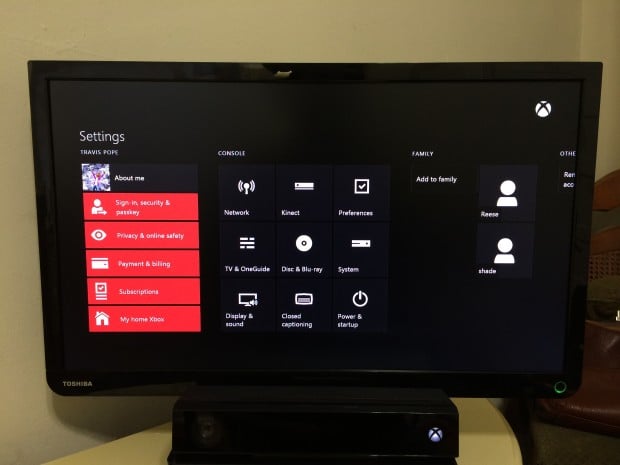 Use the controller to select Devices from the menu.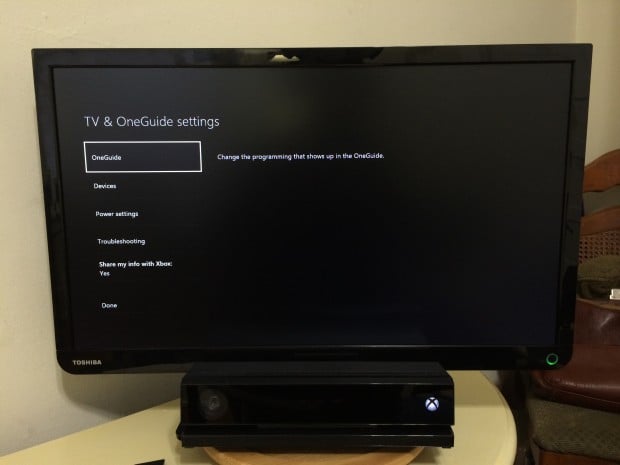 Select TV model and choose your brand of television from the drop down list. Unfortunately, if your television isn't here you cannot add the information the Xbox One needs to communicate with it. Select Next if your television is on the list.
When asked if you want to automatically set up your TV, select Automatic.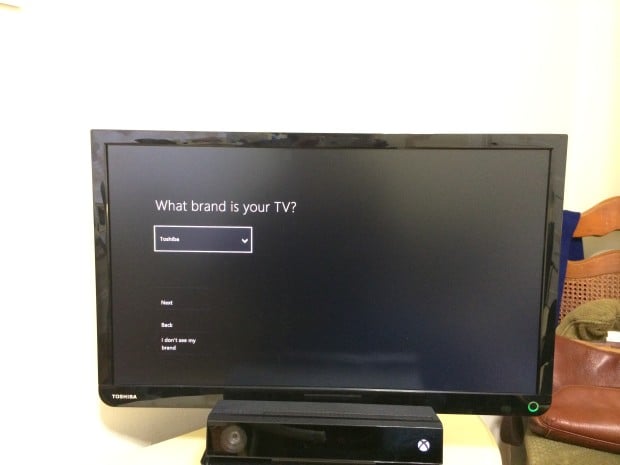 The setup wizard will try to send a mute signal to your television first. Select Send Command. If the command worked, select Yes. If it didn't select no and the Xbox One will try to send the signal to the television using a different signal type.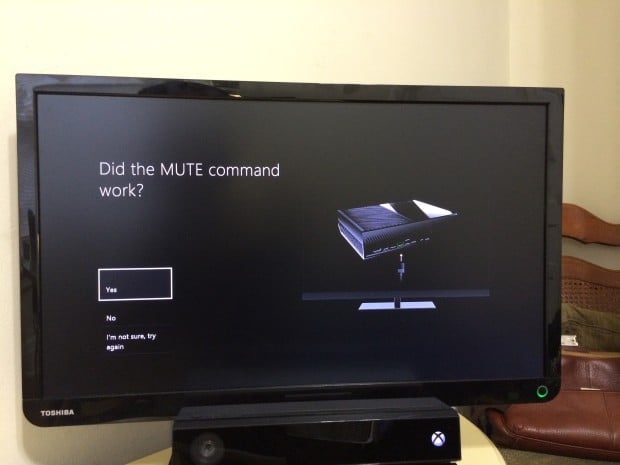 Next, the Xbox One will attempt to send the command to adjust the volume on your television set. Select Send Command.
If the command works, select Yes. If it didn't select no and let the Xbox One try again.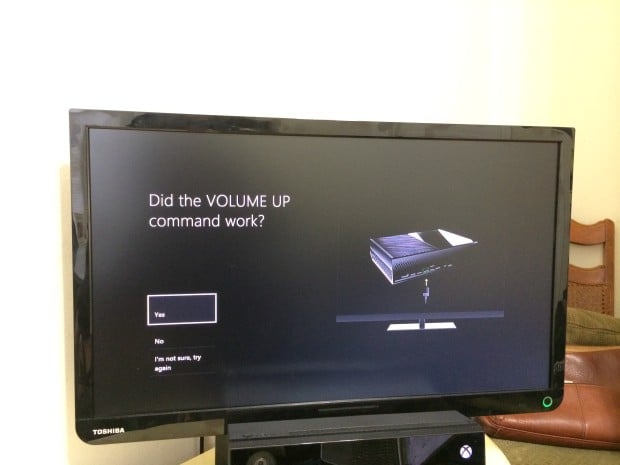 Next up is Info and display. Select Send Command.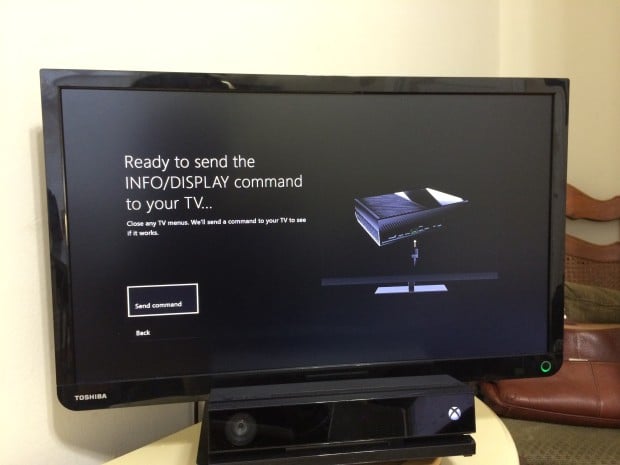 If the command works, select Yes. If it didn't select no and the Xbox One will attempt to find just the right frequency for that command as well.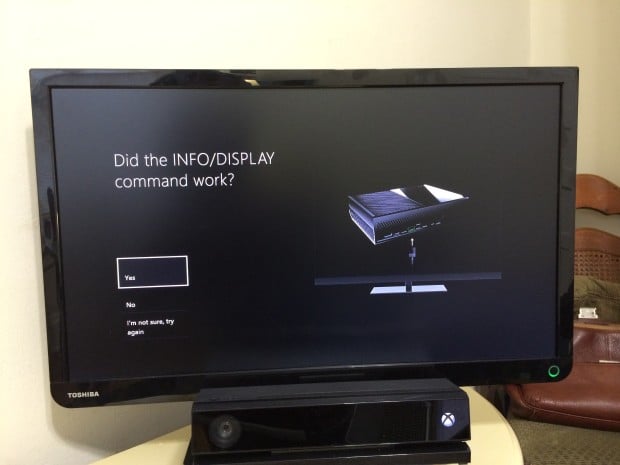 The final command is for your television's menu functionality. Select Send Command.
If that menu command worked. Select Yes.
The Xbox One will then declare that it knows how to communicate with your television set. The Xbox One can also be configured to control any audio equipment you might have at home, if you're a cable or satellite user there's also an option to have the Xbox On control your cable box. You'll need to configure those in the same manner as you did your television.
From the Devices menu, press B on your controller or say "Xbox, Go Back."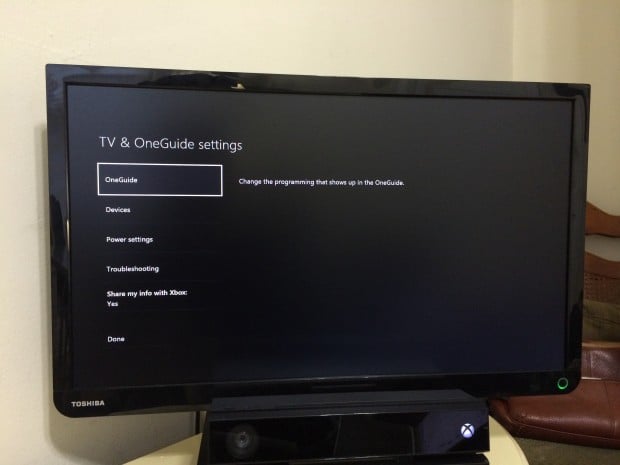 Select Power Settings in the TV & OneGuide Menu.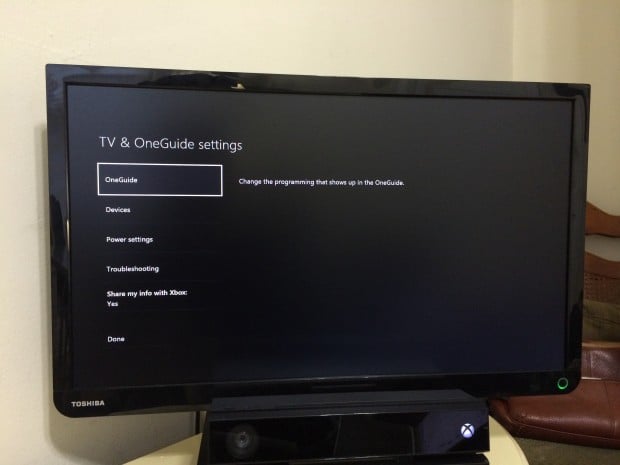 Toggle the checkbox that says "Xbox On" Turns on my devices. You can also configure the Xbox One to Turn off your television as well.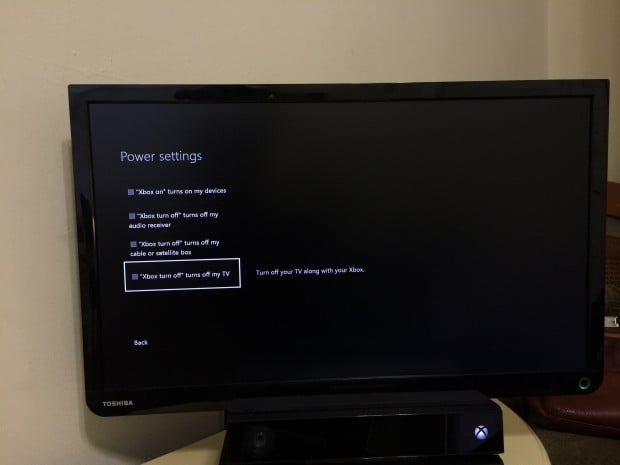 Press B on your controller twice or say "Xbox, Go Home"
That's all, now when you're about to watch television you can simply say "Xbox, On" and the Xbox One itself will turn on your television or any home audio equipment you configured. You can also use voice commands like "Xbox, Mute" or "Xbox Volume Up" to avoid using a remote control altogether. Pressing the Xbox One button on your controller or on the console itself will also power on your television as well. Remember, the Xbox One requires that the Kinect 2 sensor be plugged into the Xbox One for remote functionality to work.
8 Best Free Xbox Games: January 2018
Warframe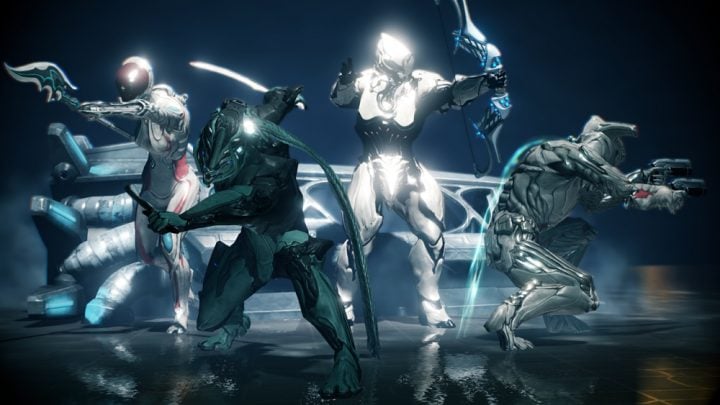 Many free-to-play games revolve around strategy or civilization building. Warframe is one of the free Xbox games that you can download now that doesn't. It's a third-person shooter.
The Tenno have just awoken after centuries of sleeping in stasis. Warframe takes its name from the suits that the Tenno use to do battle with the game's other races. There's the Greiner, who are clones of humans. The Corpus belong to a technology company with lots of robotic innovation at their disposal. Sentients consist of an alien race that's back to do battle.
Warframe features both player-vs-player combat and a single player experience.


This article may contain affiliate links. Click here for more details.