Gift Guide: 5 Gifts You Shouldn't Give in 2011
While we've been busy telling you about all of the gadgets and gizmos that you should be buying this holiday season, it's time to switch gears a little bit and tell you about a few things that shouldn't be on your wish list this 2011 holiday season.
We know that there are going to be some price tags out there that entice you. We know that the lure of buying a tablet or a smartphone for a loved one is going to be stronger this year than ever. But we're here to tell you that you shouldn't be fooled by the price tag. And that there are smartphones and tablets that you should avoid.
And if you heed our advice, you might not have to return a gift from whence it came. And maybe, just maybe, you won't have your loved one, even if it's a teenager, sprouting gray hairs before he or she is supposed to.
With that, let's take a look at five tech gifts you should avoid buying this year.
Just About Anything BlackBerry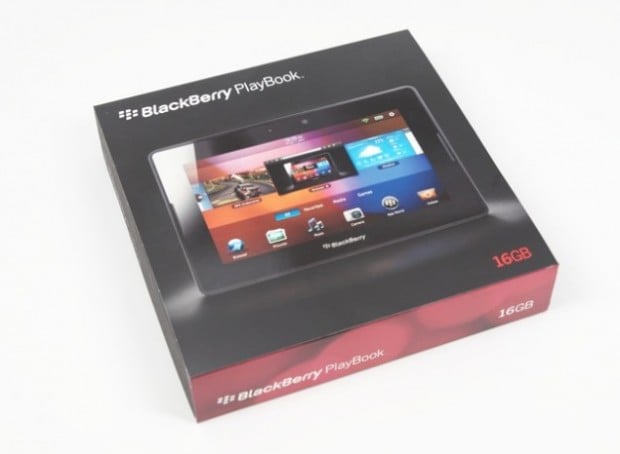 There was a time when someone would be absolutely over the moon about receiving a BlackBerry device for the holidays. (Trust me, I was.) Those days are gone now though as RIM has been left in the dust by the competition. Just about every day now there is something troubling that comes out of the Research in Motion camp.
Outages, slowing sales, outrageous pricing, hardware that is months behind, and updates that are delayed. These are just a few reasons to avoid buying a BlackBerry device this year.
Yes, the BlackBerry PlayBook tablet is currently on fire sale for $199. Stay away. There are much better tablets on the market for the same price. See: Kindle Fire, Nook Tablet.
There are also much better phones out there then anything that RIM currently has on the market. And the only decent BlackBerry 7 device, BlackBerry 7 being the company's current software, is the BlackBerry Bold 9900/9930 which carriers have priced into oblivion.
It also doesn't help that RIM's focus next year is going to be on its new operating system BBX and not on BlackBerry 7. Do you really want a loved one to have to deal with a dead operating system?
RIM might get its act together in 2012 but for right now, it's just best that you stay away.
Old 4G LTE Phones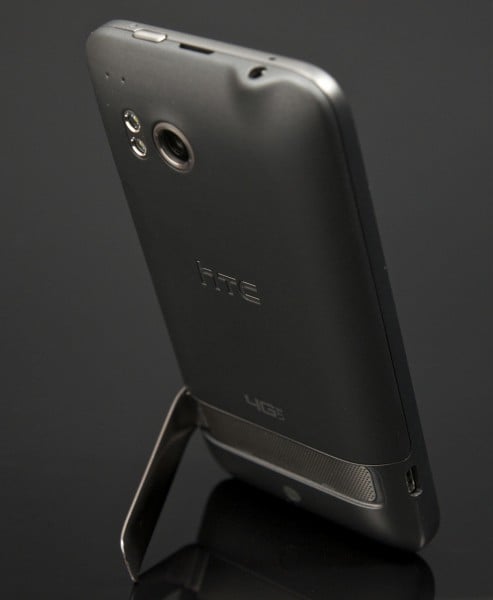 We don't care if it's the HTC ThunderBolt, LG Revolution, or Samsung Droid Charge that they are throwing at you, don't buy any of them. The reasoning is very simple. There are phones that are out now that absolutely blow these out of the water.
"Well, the person I am buying for doesn't need the latest and greatest."
That might be the case but you're going to be saving somebody a lot of trouble if you look for another phone be it the HTC Rezound, Droid RAZR, Galaxy Nexus or something from AT&T should service be available in your area.
You don't want the person you bought it for coming up to you asking why Gingerbread broke their phone. Or why they don't have Android 4.0 even though it's the talk of the town. Or why the battery won't last though an afternoon snack.
You're better off setting the person up with something else for the next two years.
Trust us.
Sylvania 7-Inch Android Tablet
You might see Sylvania's 7-inch Android tablet on sale for a mere $75 dollars this holiday season and you might think that at that price, the deal is totally worth it. Believe us, you do not want to buy this device even if it's below $100.
Want a few reasons why?
You can't use your fingers to move around the device. You need to use a stylus. This is terrible.
You don't have access to the Android Market which means you're going to have to find your applications elsewhere.
It's sluggish and it's not fun to hold. Basically, it's everything that you wouldn't want a tablet to be.
Again, you're much better off shelling out the extra $125 for the Kindle Fire, something that won't end with your loved one in a straitjacket.
Pandigital SuperNova – 8-Inch Media Tablet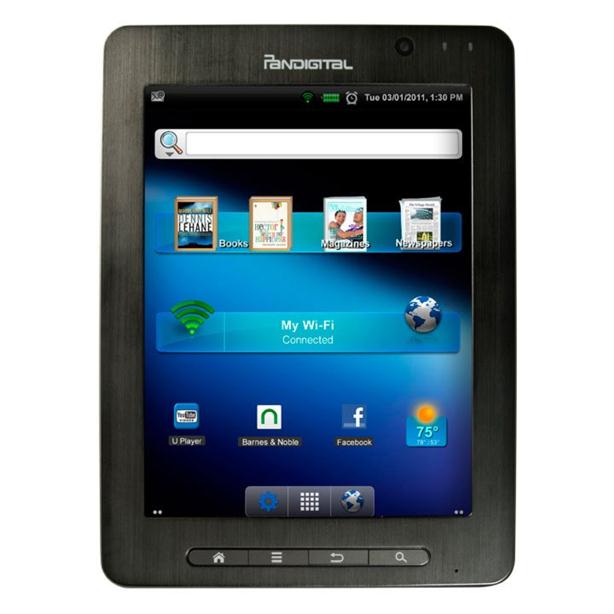 The Pandigital SuperNova Android tablet is an 8-inch tablet that is going to attempt to lure you in with its its price tag. It retails at places like Amazon for Sears and K-Mart for just around $180.
Again, do not be fooled.
It has an extremely mediocre screen resolution at 600 x 800 pixels. It runs Android 2.3 Gingerbread and we'd be surprised to see if run anything beyond that. It's sluggish. And it doesn't have Android Market access.
Avoid.
Anything webOS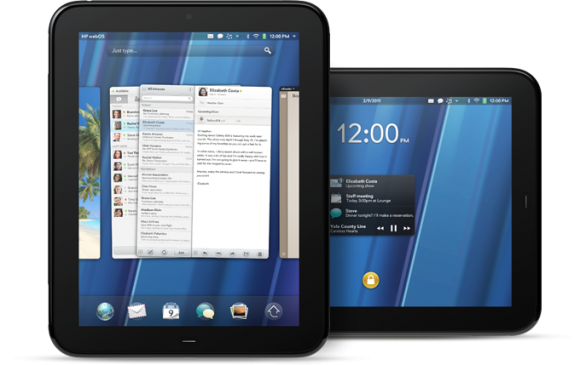 We think this pretty much goes without saying but we just wanted to remind all of you shoppers out there not to buy webOS-powered products. Whether it's the HP Veer, the Palm Pre 2, or the HP TouchPad, HP's webOS-powered tablet, you're going to want to steer clear.
Remember, even though HP continues to debate what to do with webOS, it's still as dead as a door nail. Most if not all  webOS developers have taken their talents and wares elsewhere which means that while your loved one will have functioning hardware and capable software, it won't have the apps to back up the experience.
Believe us, that's nothing something you want to buy into. Especially when there are several other options on the tablet that have the support and have the experience that people expect from a smartphone or a tablet.
It's possible that webOS might make a comeback but for now, you're better off not gambling.