Gift Guide: Best Point and Shoot Cameras Under $300
Camera phones turned the world of lower end point-and-shoot cameras upside down, nearly killing off the business (especially for people like the readers of GottaBeMobile who are more likely to have a great smart phone than not). Yet, not all camera phones deliver crisp, high quality images. And even those that do can be a challenge to operate in way that gives you a steady shot quickly. In reply to the thrown-down gauntlet of cameras on phones, camera makers added some awesome features even to their low-cost cameras. So here's a list of some of the nicest compact cameras that give you more options than your smart phone, that don't break the bank.
In our list we kept prices under to $300, but we didn't bother to include any of the extremely low-budget shooters for under $100. We haven't seen very many cameras under $100 that are good enough to carry around in addition to a really good camera phone. It just doesn't make sense to get a cheap camera when your iPhone 4S or Android phone likely takes shots just as good or better without weighing down your pants or purse. So if you can't spend more than a couple of c-notes to give your recipient a great point and shoot this holiday season, then skip this post and look at our list of five great smart phones instead. Everyone else read on.
Our other gift guides are also available.
Canon PowerShot ELPH 310 HS
Offers nice image quality in an ultra-compact pocketable camera with high ISO, burst mode for sports, and Super Slow Motion video recording.
The ELPH 310 HS is for people who want a simple camera with the ability to take nice photos even in lower light for a good price. HS stands for high sensitivity, and it is Canon's way of trying to help you get good pictures in both bright light and lower light.
A 12.1MP CMOS sensor, and full 1080p HD video capture using a dedicated movie button, gives you plenty of headroom to produce great snapshots and vacation or family videos. The burst mode, something you don't normally get on a camera like this, will help you get better shots when taking snaps of your kids playing soccer or fast-moving pets and small children. Burst mode fires off a bunch of shots quickly so you don't get the picture just before or just after the big moment.
The Super Slow Motion system lets you record some video at high-speed so that when you play it back in normal time, it gives you a slow motion effect. See the sample below:
The 3200 ISO mode makes for shooting indoors with low light or outside on a dark day or at night-time possible, even you get some grain in the image. With an 8X optical zoom lens, you can get much closer than most cameras in this price range.
Below you can see a sample image from Canon.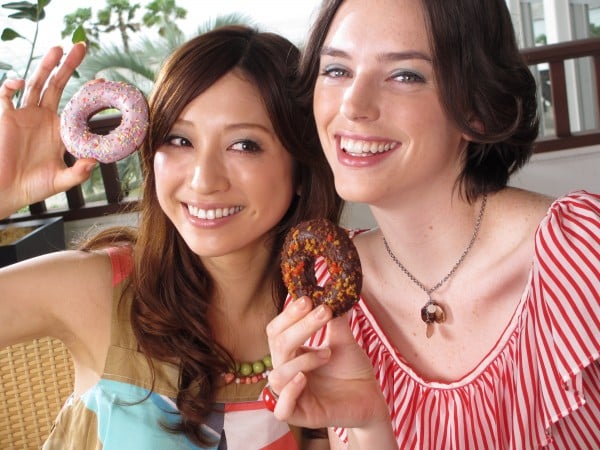 The ELPH 310 HS fits those who want to take good pictures, don't want to spend a huge amount of money and also don't want to go to photography school just to get snapshots, vacation photos and some nice videos. If you shoot indoors, have young children or pets and want something small, this camera is a good fit.
The only complaints I've seen have to do with the plastic feeling case and the sometimes noisy focusing during video.
Here's a video sample from the camera:
$229 @ Amazon
Image sample source: Canon
Panasonic Lumix DMC-TS3 Rugged Waterproof Camera
A rugged waterproof camera for those who want high zoom and are prone to accidents, or who shoot shots near water.
This point and shoot camera is for active people who spend a lot of time at the beach, around water or for someone who often drops their camera. A rugged camera that stands up well to water like the Lumix DMC-TS3 can be a real benefit. Panasonic says it will withstand a drop from 6.6 feet, won't freeze in temperatures down to 14-degrees Fahrenheit and has a dustproof housing. They say it can be submerged in up to 40 feet of water.
None of that matters if it can't shoot decent images. Below you can see that it does a decent job.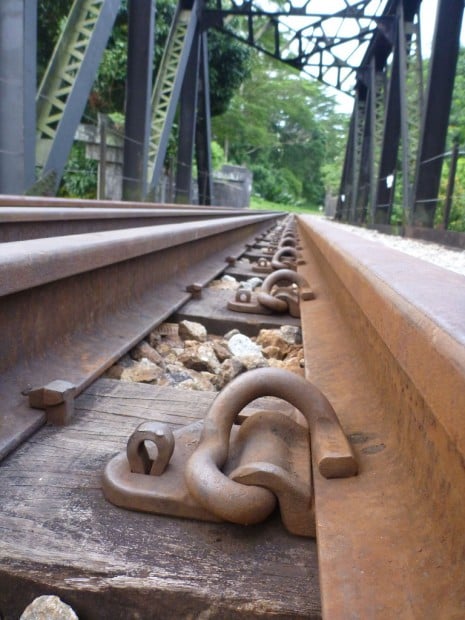 It uses Panasonic's LEICA lens with a 4.6 optical zoom. The 12.1 MP sensor gives you plenty of resolution for good pictures or for cropping.
Aside from being a rugged camera, the key feature for those with a Panasonic VIERA 3D HDTV is the 3D image tool, which takes a series of 20 consecutive photos and picks the two best images to create a 3D picture. Since only a handful of you have the above set, this is more a gimmick than something you'd really buy the camera for.
Below is a video sample shot in HD from the camera:
$249.99 @ Amazon
Image sample source: T100Timlen
Nikon COOLPIX S9100
A simple camera that shoots quality photos and decent video consistently.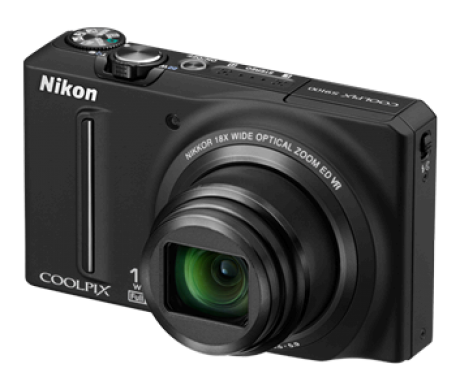 With a 12MP sensor and an incredible 18x optical zoom, this little camera should help you get up close and personal with plenty of room for cropping. It has a ton of features, including 1080p HD video output and a full 360-degree panorama mode. Reviews say this camera bumped up the image quality over previous generations. The vibration reduction mode helps you shoot sharp images even when zooming in on your subject. The GPS feature tags your photos with the location, a great feature for travel pix.
The S9100 suits those who don't really need a lot of manual settings, instead looking for the camera to do most of the thinking while you take shots. Also, night shots may be a little soft.
That said, this camera has a bunch of built-in filters, like the miniature effect which mimics a tilt-shift lens on expensive DSLR cameras. The average photographer who doesn't want to be an expert will enjoy this camera.
Notice the sample image below, giving you nice color indoors.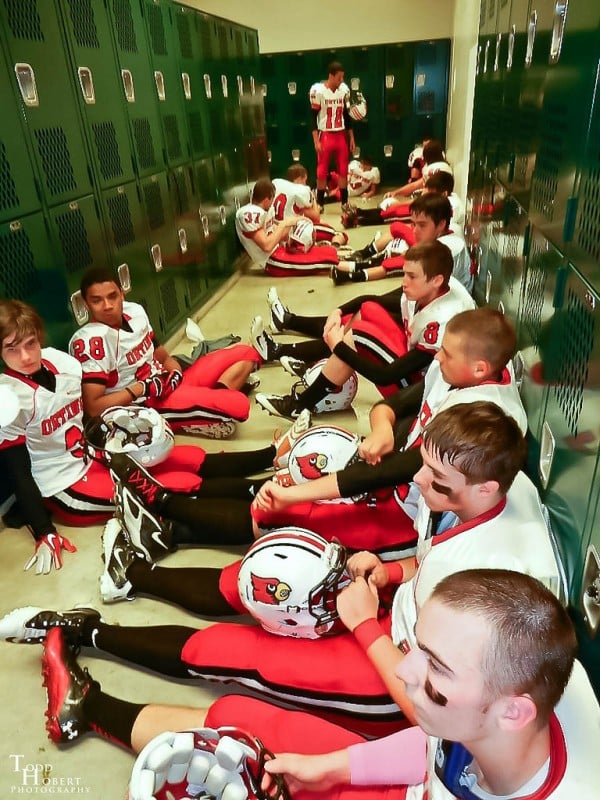 The HD video quality in this sample video shows how good this camera can handle 1080p video.
Image source: OrtingHighSchoolSports
Canon PowerShot SX230HS
A compact camera that produces consistent quality, with GPS for travel photographers.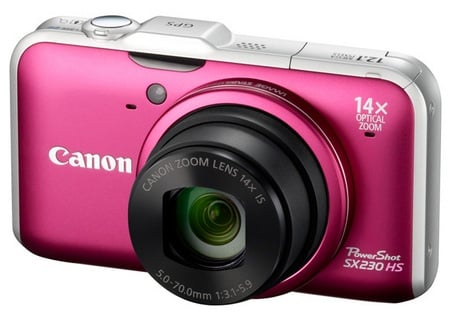 The PowerShot SX230 HS can be described as a consistent performer in multiple situations. The built-in GPS makes it a nice travel point and shoot that you can carry in your pocket while strolling the streets of Rome or hanging out with your family at the park. The camera performs well in outdoor photography as well as indoors, however extremely low light images suffer.
You get a 14X optical zoom along with 12MP sensor. The super slow motion feature makes you look like a movie ace while shooting 1080p HD video. The Movie Digest mode will record a short burst of video just before you snap a picture giving you a digest of clips combined for a kind of video travelogue at the end of the day. The digest only produces VGA resolution, but it is more for your personal enjoyment than to make a serious movie for others.
This camera will perform best in standard or outdoor lighting. So if you need a good night-time shooter, look elsewhere.
Despite the poor low light performance you do get some manual filters with Program, Shutter, Aperture and full Manual modes in addition to the various scenes and the movie mode.
Below is a sample image from the camera.
Below you can watch a sample video from the camera.
Image source: atomicshark
Olympus SZ-30MR
Shoot simultaneous HD video and full resolution still images at an amazingly high zoom range.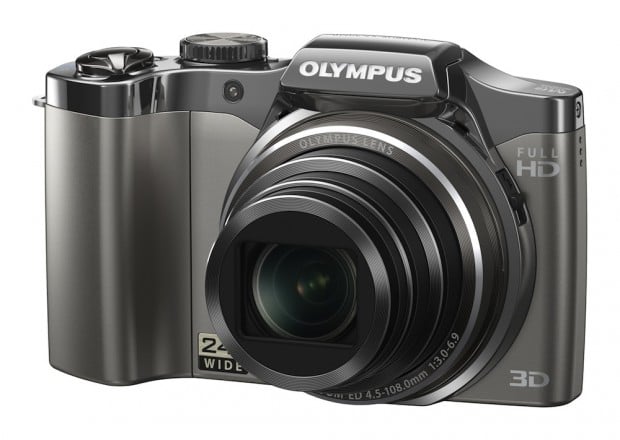 This one barely makes our "under 300" moniker, and only at the right reseller, but it's just so cool we had to sneak it into the roundup. After all, this camera not only takes 16MP images and 1080p video, but it does it at the same time. Start your video recording and if you see  a scene you want saved as a still image, just snap it without stopping the video recording.
The camera adds a bunch of other cool features, like a panoramic mode, fast 9fps continuous shooting at full resolution and a 3D photo mode which takes two pictures and using the magic of math puts them together into a 3D picture.
The Magic Art Filters lets you get a little creative transforming your shots into artistic images right in the camera. They work on the videos too. The filters are …
Pop Art – vivid 1960s Pop art
Pin Hole – darker edges for focus on center
Fish-Eye – makes it look like it was shot with a super wide-angle lens
Soft Focus – for that soft focus image like glamour shots
Drawing – turns image into a drawing
Watercolor – like a painting
Sparkle – twinkling light flair
Punk – two-tone images in a "rock-and-roll spirit" (from Olympus press release)
For sports shots there's a continuous auto-focus mode. You also have a lot of hand-holding for beginning photographers. All of this makes me drool, so I thought you'd like to consider this for yourself or someone who wants a little more than a compact point and shoot camera but still doesn't want to go all out with a high-end compact or DSLR camera.
Here's a sample from an Olympus customer posted on the company's website: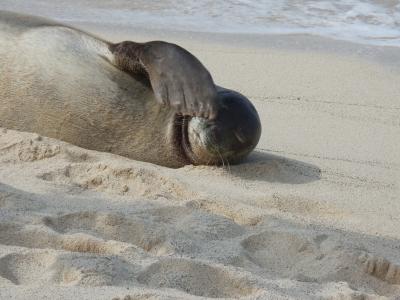 And below you can watch a sample video:

As an Amazon Associate I earn from qualifying purchases.