Gift Guide: iPad Gaming Accessories
The iPad is not a toy, but kids really love playing with it. Apple's tablet has also proved an excellent gaming platform, sucking hours out of your life chasing down that last elusive three-star score in Angry Birds.
However, gaming with the iPad doesn't have to be a solitary affair or even a purely digital one. There are a slew of accessories and games that use the iPad in new ways, allowing families to game together or just bring some old-school charm to a 21st century device.
They'll make perfect gifts for the iPad owning families and friends on your list.
GameChanger
The iPad makes a great gaming platform, but it doesn't exactly bring the family together like a traditional board game. Combine these old school and new fangled concepts together and you get the GameChanger from Identity Games.
The idea behind this concept is both brilliant and yet makes so much sense you wonder why no one has thought of it before. With the GameChanger, the iPad becomes part of the board game, keeping track of the game pieces and where they should be (no more sly cheating!) and providing interactivity through videos, on-screen challenges, and more. The app can also keep track of points and other in-game information so kids can concentrate on playing.
Two games come in the box — The Magic School Bus from Scholastic or AnimalMania — and other game skins will be available next year, so the GameChanger never has to get old. All games are for 2 – 4 players, so groups of kids or the family can gather around the iPad for a fun game night.
$79 @ [amazon_link id="B005OOXQJ4″ target="_blank" container="" container_class="" ]Amazon[/amazon_link]

Duo Pop and Duo Plink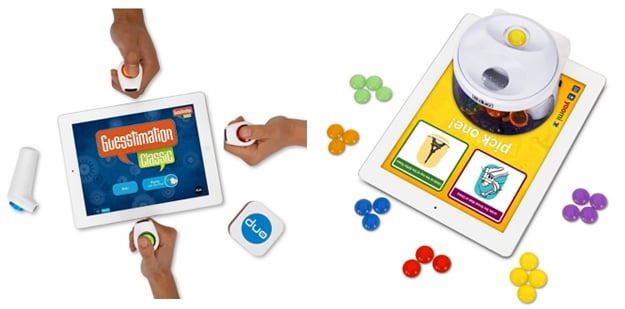 Duo Pop and Duo Plink bring the buzzer and trivia games to the iPad. The receivers communicate with the iPad and interact with the app for fun and fast-paced real world gaming. Whether it's the Duo Pop's buzzers (press your button before anyone else!) or the Duo Plink's gem collector, groups of 2 – 6 can have hours of fun together.
They work with over half a dozen games, all available through the App Store, such as Guesstimation, Saturday Night Live — The Game, Yoomi, Smithsonian Artifact Fact or Fiction, and more. There are more games coming, meaning the Duo Pop and Plink won't grow stale.

Disney Cars 2 AppMates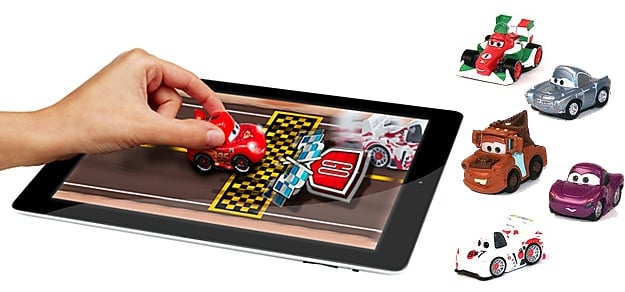 Disney's new AppMates are small figurines that interact with the iPad in special ways, creating a mix of the physical and virtual play. Kids can explore different worlds inside an app and play games, all with the aid of the physical toy.
The first AppMates hail from Cars 2. Kids can play as Lightning McQueen, Holley Shiftwell, Finn McMissile or Tow Mater and the iPad will recognize each toy and serve up different content based on the character. Explore Radiator Springs in sandbox mode or be the fastest car in the race, plus much more.

iCade
Give your game-loving tween a taste of old-school gaming with the iCade. This iPad accessory mimics the look of the arcade cabinets of yore and lets kids play Atari games the way they were meant to be played: with a joystick and buttons.
The iCade is compatible with both the iPad and iPad 2 and works with all of the games in the 100+ Atari's Greatest Hits catalog. Plus there are over two dozen other games in the app store made to work with the iCade with more to come. You and your kids will never get bored or run out of games to play.

JOYSTICK-IT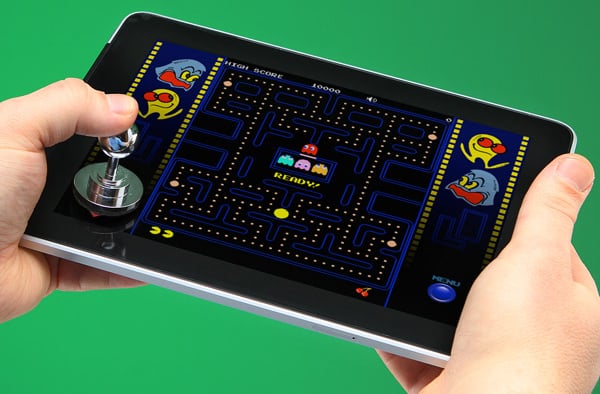 The iCade is great for home use, but what about those times you need to scratch your gaming itch while mobile? The JOYSTICK-IT is the perfect traveling companion. This little accessory has a suction cup on the bottom and capacitive contacts around that. Just stick it on over the on-screen joystick in games like Pac-Man and Frogger and flick your way to a high score.

Crayola ColorStudio HD iMarker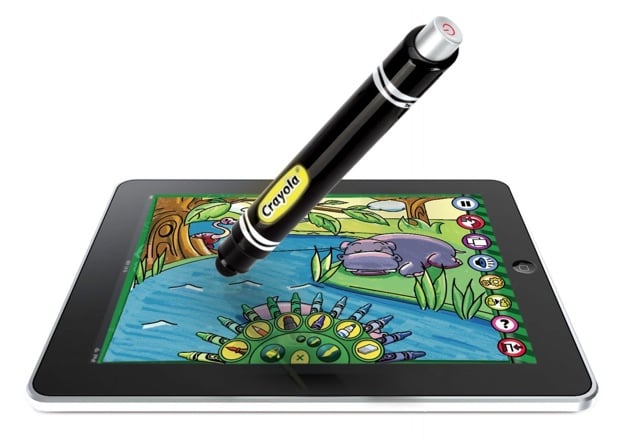 Coloring has entered the digital age, much to the pleasure of parents with white carpets. This Crayola crayon-shaped stylus combined with the accompanying app gives kids a wide range of artistic implements for drawing, painting, and generally having a good time.
In addition to straight up coloring, the app also includes music and animation. New pictures are added to the app on a regular basis via updates. And you can share your little artist's creations via email and Facebook, or print wirelessly to hang it up on the fridge.
The app can tell the difference between stylus strokes and a finger, which makes moving between play modes easy. And don't worry, the iMarker stylus has a soft tip, so it shouldn't damage the iPad's screen.
Still, you might want to invest in a good protective case to minimize other damage.
$23 @ [amazon_link id="B0058CT33K" target="_blank" container="" container_class="" ]Amazon[/amazon_link]

As an Amazon Associate I earn from qualifying purchases.