Gift Guide: 13 Great Photography Accessories
Do you have a shutter bug on your buying list for this holiday season? Chances are a serious photographer would rather you didn't buy them a new camera because they will be very particular about what kind to get, making surprises impossible. However, a great photography accessory will warm their heart and earn you some browny points.
Below you will find some great accessories to put under the tree, in a stocking, around the menorah or next to the Festivus Pole! We provide some suggestions for everything from flash cards to photo printers ranging in prices from under $10 on up to over $500.
See our other 2011 gift guides for more suggestions.
SanDisk or Eye-fi Flash Cards for SD or CF Cameras
Shutterbugs can always use more cards for their pictures, so look for some really good fast cards for a low cost gift.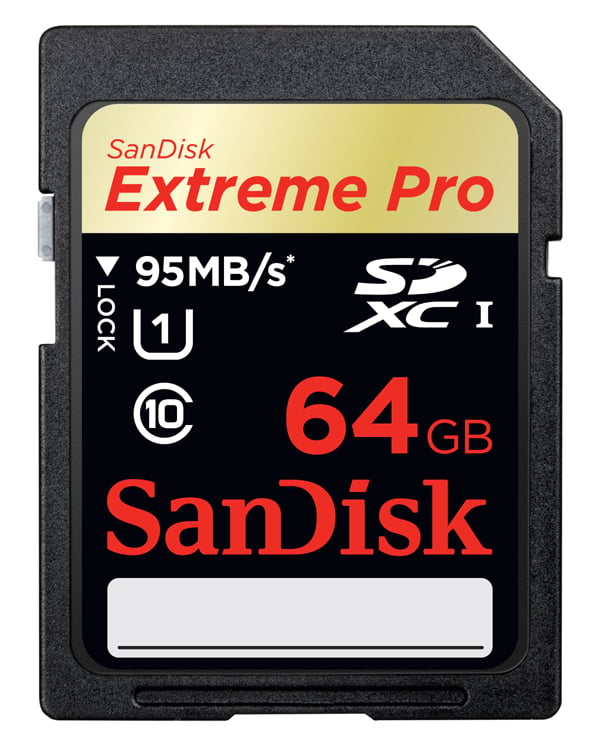 The SanDisk 64GB ExtremePro SDXC card is a crazy fast class ten card with a huge amount of storage. You can go that route for about $200 from a photo store. However, you don't need to go that high-end. Just find a good class 6 or higher 4GB card for a low-cost gift. I prefer to use a bunch of 4GB cards because that way if I lose one or one goes bad, I don't lose all my photos on a vacation or shooting trip. If you want to get something a little more expensive, then go with an 8GB card or find a class 10 card. The faster cards are really designed for pros, so don't bother if your recipient only uses a simple point-and-shoot.
Be careful to get the right card format. Most cameras take SD cards, but some older cameras or DSLRs will use compact flash or xD. If your friend has a Sony, then they may need a Memory Stick card.
If you're willing to pay a little more, you can really wow your recipient with an Eye-fi card. These SD cards have built-in Wi-Fi allowing the photographer to immediately upload pictures as she shoots or the next time she's in range of a Wi-Fi network. Instantly backup shots so as not to lose them if the photographer accidentally drops her camera in the Grand Canyon or if someone steals it. Eye-fi cards also lets her shoot unlimited shots even on a smaller 4GB card because it uploads the photos and then starts to delete them if the user sets it up that way. The Eye-fi card does drain the camera's battery faster.
Eye-fi cards come in either 4GB or 8GB sizes.
SanDisk Extreme – $9.99 at Amazon | Eye-fi Cards starting at $49.99 @ Eye.fi

Joby GorillaPod
Say goodbye to blurry shots with this pocketable and versatile bendable tripod.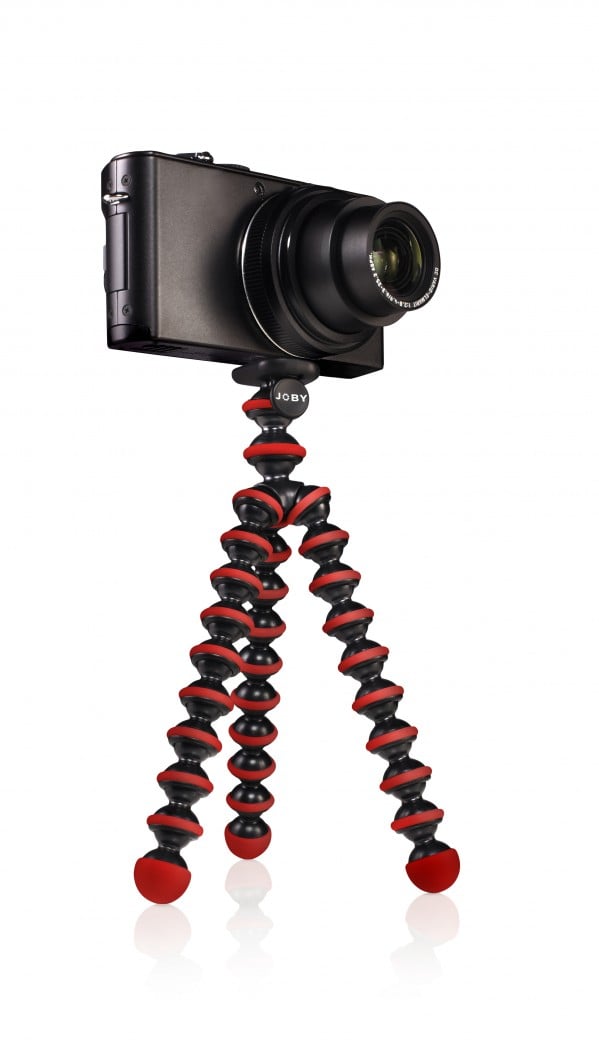 I love my GorillaPod, which I keep in my computer bag and hook up to my Flip video camera, my Canon SD1400IS and even my iPhone along with the Glif, which lets you mount an iPhone to a tripod.
The GorillaPod bends to wrap its legs around a fence, hang from a metal bar, or extend two legs normally while bending the third fit the camera on an uneven surface. You get a perfectly horizontal shot even on a steep incline.
The legs are made of ball sockets so they bend and contort allowing you to place your camera almost anywhere. Since the tripods are short they're meant for situations where you can put your camera on a table or hang it off something. A magnetic version lets you attach it to a vertical metal surface.
Be sure to get the right size depending on your camera. The smaller GorillaPods work well with compacts while the larger sizes hold up heavy DSLRs. Pick form one of seven colors including the red seen above and black, grey, yellow, green, blue, pink and orange.
$19.95 @ Joby

LowePro CompuDaypack Laptop Camera Bag
Carry your laptop and DSLR with all your accessories in one convenient backpack.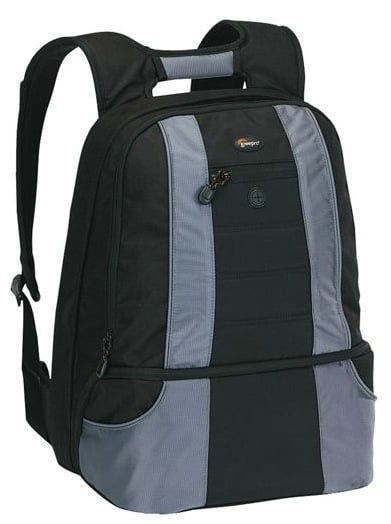 Digital photography just about requires a computer today and many shooters like to keep their laptop nearby. This backpack computer/camera bag will carry both. The top half has two large pockets, one for a laptop up to 15 inches in size and another for accessories. I have one of these and I carry my MacBook and my iPad in the computer pocket as well as my charger and accessories in the other pocket. It has plenty of smaller pockets inside the larger front accessory pocket. Another tiny pocket towards the top holds small items like extra flash cards or a filter or two.
The bottom half unzips to reveal a padded spot for your DSLR and possibly a lens or two. The dividers have velcro so you can customize the layout. I stash my Nikon D3100 with the kit lens attached, a 55-200mm zoom lens and my flash snugly in the pack. Two small open pockets flank both sides of the camera pocket for other accessories or for a smartphone.
The sturdy straps have some padding for comfort. I've been using this bag for a few months now and love it.


50 mm Lens for DSLR Camera
Canon and Nikon DSLR shooters can use one of these excellent and inexpensive prime lenses for portraits or low light pix.
A good prime lens (doesn't zoom but has only one optical length) shoots great portraits and a good fast lens shoots well in low light situations. Do both with a good prime lens for both Canon and Nikon. Each company offers a really nice 50mm f1.8 lens that won't break the bank. These should fit most DSLR's, but do some homework to find out which camera your friend or family member has to be sure it will be compatible. I own a Nikon D3100 and this lens fits and works, but has no auto zoom. Auto zoom does work on the D5100 and higher as well as all of their pro-level DSLRs. Both of these lens are pretty sharp giving you good photos. When I used a Canon Digital Rebel XTi I shot all of my portraits using this lens.
You can find them each for under $150 and they have good bokeh. That's the word photographers use to describe narrow depth of field. Think of those portraits where you get the person's face in focus but the background is all blurry so as not to distract from the subject.
Canon $103 @ B&H Photo and Nikon is $119.95 @ B&H Photo

Apple iPad, Video Out Adapter and Camera Connection Kit
View your pictures on the road, on your mantle, or on your TV with the iPad 2, one of Apple's video out adapters and the Camera Connection Kit.

Professional photographers will love the iPad 2 along with Apple's Camera Connection Kit because it lets you quickly see your shots and show them off to clients. Amateurs will love it because it lets you quickly see your shots on a large screen. The back of your camera may be fine for a quick look, but the ten inch screen of the iPad 2 allows you to get in close on your shots to see how blurry or how properly or poorly exposed the shots are. If they're not acceptable, you're still on location and ready to reshoot, correcting the problems.
The connection kit fits into the dock connector. One has a USB connector so you can upload photos directly from the camera via the camera's cable. I use the adapter with the SD slot since I hate carrying around my camera's USB cable.
Using the home screen's slideshow button, which shows up when you hit the home button but before you slide to unlock the screen, you can use your iPad as a quick and dirty photo viewer propped up on your mantle for when visitors come over or on your desk while you work on your computer.
If you want to show off the pix to your friends or family as you visit with them at your house or theirs, hook up one of the video output adapters to their TV and you can show them off to the whole family or with a projector to a auditorium of people. I use this at my church all the time for special events. We take pictures of the event and show them on our projector in our dining hall as we enjoy an after-event meal.
Apple 2 starting at $499 @ Apple | iPad 2 Camera Connection Kit $29 @ Apple | iPad 2 Video Output Adapters starting at $29 @ Apple (VGA/HDMI/Composite RGB)

Canon Pixma MG8220 All-in-One Inkjet Pritner
Print your masterpieces in a rich color for a decent price.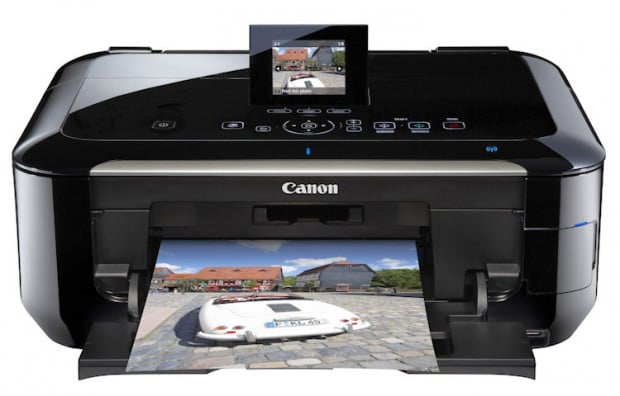 The Canon Pixma MG8220 is a good all-in-one printer that lets you do a lot of things including print your pictures, scan old photos to fix things like tears or blemishes, and scan old negatives from your pre-digital days. I have the older model (8210) and have been able to print some really good pictures from my Nikon and my iPhone.
Print photos up to 9600 x 2400 dpi on photo paper ranging from borderless 4 x 6 prints up to 8.5 x 14. Canon says it will print 12.5 pages/minute in black-and-white or 9.3 for color. Printing full color photos on glossy paper takes me much longer, but the results are excellent.
The Pixma MG8220 uses 5 color printing with a larger volume black cartridge for those non-photographic print jobs. It doesn't suck ink as fast as my previous all-in-on, an Epson Artisan 800, but like all inkjets you will want to have a spare set of cartridges on hand.
This printer does have an optional Bluetooth adapter so you can connect to your laptop or your smartphone. It has wired and wireless networking built into the printer as well as USB.
The touch controls make configuring the printer easy. And as I said, it has a built-in film adapter letting you scan your 35mm negatives and slides. The included software takes frames from your HD camera and prints that frame as a photo. The last feature works, but the resulting images are just okay. You can also print on special CDs and DVDs, something my older version of this model doesn't do.
For the office setting the auto-duplexing features lets you save money by printing text or light graphical documents on both sides of the paper without having to turn the paper over yourself.
$253 @ [amazon_link id="B005GOPXYS" target="_blank" container="" container_class="" ]Amazon[/amazon_link]

Epson Stylus Photo R3000 Printer
An awesome wide format printer with excellent color reproduction for the serious photo enthusiast or pro.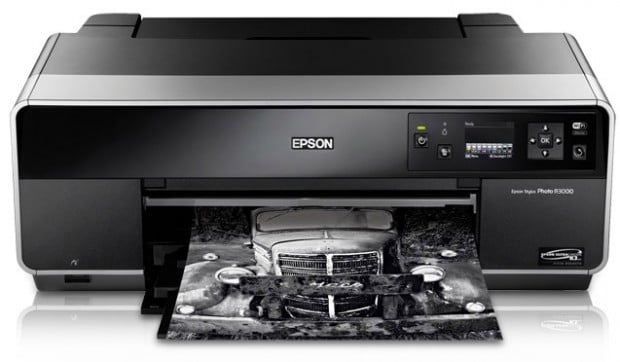 You're going to have to be pretty close to someone to drop 5 bills on a gift. But if your significant other needs a new printer or you just really like your favorite photography, this wide-format printer can't be beat. It produces excellent image quality and can handle prints up to 13″ wide and 19″ long. The maximum print resolution is 5760 x 1440 dpi.
Epson says it will print an 8 x 10 in about a minute and a half, but speed isn't the primary concern here. Quality! That's the key. The reviews we read say that while prints can be a tad dark, if you compensate in your editing work-flow you'll be happy.
This printer uses a stunning 9-color printing system.


As an Amazon Associate I earn from qualifying purchases.