Gift Guide: 5 Smartphones You Should Have on Your Holiday Wishlist
Gifting someone a smartphone is a little weird given that the best prices come with a contact attached. What happens? Do you say: "Here's your new phone… and a 2-year contract plus a $30/month data plan. Merry Christmas!"
That wouldn't go over well.
It's more likely that a new phone won't be a surprise and you'll be shopping with the giver when the time comes. If you're lucky enough to get a new device this year, we have some suggestions for smartphones to add to your wish list.
There's something for everyone here, from Apple fans to Android fans. Even the BlackBerry faithful and Microsoftistas each have a phone to consider.
Apple iPhone 4S – $199
AT&T, Verizon Wireless, Sprint, C Sprite
It's no iPhone 5, but with Siri plus an improved camera, iPhone 3GS and even iPhone 4 owners will want the new Apple flagship phone.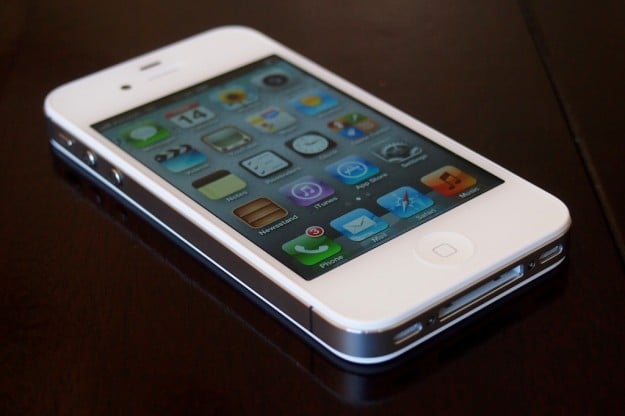 If you're eligible for an upgrade at a reasonable price, the new iPhone 4S is a great device to get as a gift. The dual-core phone offers fast performance and has excellent gaming chops, giving you plenty of options beyond Angry Birds. The improved 8MP camera on the back can completely replace most point and shoots. Plus you'll get 1080p video capture for HD movie making.
On top of the hardware improvements, the iPhone 4S also includes Siri, a digital personal assistant that can create reminders, send emails, take dictation, and open apps, all via voice command.
iOS 5 brings in other goodies, including the ability to mirror the iPhone to an HDTV via Apple TV and iCloud syncing of your documents, photos, and music.
Now that the iPhone is available on most major carriers, you can choose the best network for your area. Prices range from $199 to $399 for 16GB to 64GB models on contract. The $649 to $849 unlocked pricing is pretty steep, but it means you can give without locking the recipient into a contract.
Motorola Droid RAZR – $299
Verizon Wireless
4G LTE in a super-thin shell with impressive specs makes the Droid RAZR a sought after release.
The Motorola Droid RAZR is one of the most anticipated Android phones of this holiday for a reason. Perhaps it's the beautiful 4.3″ Super AMOLED display. Or its light weight and 7.1mm profile coupled with a slick, slim design. And there's the 1.2GHz dual-core processor and 1GB of RAM, which will run Android 2.3 (Gingerbread) and the Ice Cream Sandwich update (coming soon) speedily, not to mention all the best apps and games.
The 8MP rear-facing camera promises pictures so good you won't need anything else for everyday shooting. Plus you get the benefit of 1080p video recording.
Motorola has also improved the look of its interface, making the RAZR just as attractive on-screen as it is in the hand.
This phone is great for Android lovers who use their phone as an on-the-go media device. Thanks to the 1800mAh battery it has longevity, even on Verizon's 4G LTE network which can be hard on battery life. It's also good for people who are somewhat clumsy with their phones thanks to Kevlar backing, a stainless steel core, and a splash guard screen.
It's a bit steep at $299 on contract. It's available off contract for surprise gifting for $650.
Samsung Galaxy Nexus
Verizon Wireless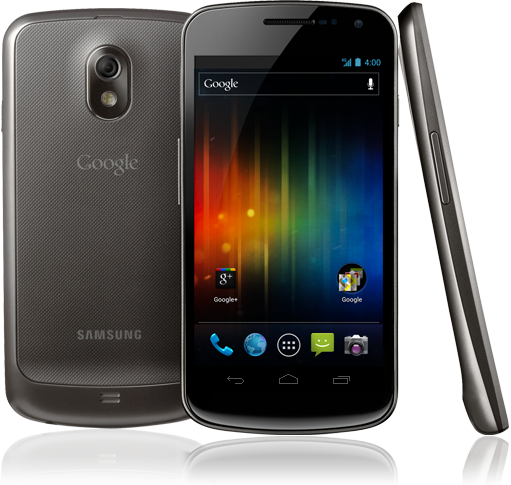 The curved design and huge screen will make the Galaxy Nexus stand out on the fast Verizon LTE network.
With an enormous 4.65″ Super AMOLED screen the Samsung Galaxy Nexus pushes the edge of the envelope of what a functional Android phone should be, but all that space for apps makes the phone a great choice if you have hands big enough to use it.
For photography lovers, the camera will be a nice feature. It will take what they call "single motion panoramic" photos and 1080p video. Edit it all on the phone and share it with social networking sites, including Google+, which is integrated.
The Nexus will be devouring Google's Ice Cream Sandwich Android 4.0 operating system when it finally ships sometime later this month. If you get two or have a friend with one, you can share things like contacts and web addresses to apps and videos via the new Beam feature. Trying to steal away some of the Apple Siri love, Ice Cream Sandwich also promises to improve the voice integration.
With NFC and possible Google Wallet integration, you can take your phone to participating retailers and make a purchase by just magically waving your phone.
The price of the Samsung Galaxy Nexus hasn't been set yet but we expect it to be in line with the RAZR at around $300 with a contract and as much as $600 or more off contract.
BlackBerry Bold 9900/9930 – $199
AT&T, Sprint, T-Mobile, Verizon Wireless
For those who can't wait for the new 9790, the BlackBerry Bold 9900/9930 will get you your CrackBerry fix.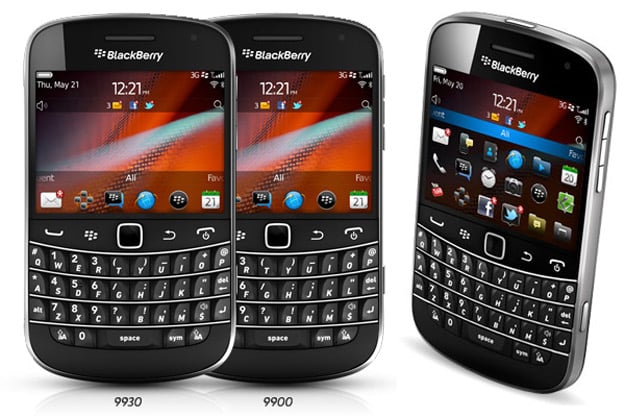 Until the BlackBerry 9790 ships, the current best Research In Motion smartphone has to be the 9900 (for GSM networks) or the 9930 (for CDMA networks). Keyboard lovers will enjoy this phone, and it adds a glass touchscreen and optical trackpad for more input options than Android or iPhone. One could call the design modern with the attractive angles and steel band, but still classic, as it has that traditional BlackBerry look.
The phone's battery life will mean you need to be close to a power source during the day, a problem with a lot of smartphones these days. So, if you need to go all day on a single charge you may want to look elsewhere. Instant access to your messages from email, Facebook and Twitter comes at a price. Despite the recent outage, the BlackBerry messaging features are the main selling point of the platform.
Add to all that responsive performance and better graphics in the new BlackBerry 7 OS. You also get voice activated search, an improved camera, and built-in NFC for quicker shopping experiences.
The BlackBerry Bold 9900/9930 costs $199.99 on contract or $549.99 off contract.
HTC Radar – $99.99
 T-Mobile
The HTC Radar proves that Microsoft can have nice smartphones after all.
The Spec list for the HTC Radar won't jump off the page at you. The 3.8″ screen puts it between the iPhone and most Android phones out there. The 8GB of storage and 512MB or RAM, along with its 1GHz Qualcomm processor, aren't the meat and potatoes here. It's Mango that steals the show.
Microsoft's Windows Phone platform hasn't caught on yet with consumers, but most who have used the OS like it. The newest version, Windows Phone 7.5 (aka Mango), makes it more compelling thanks to social networking integration (Facebook, Twitter and LinkedIn contact import) and the ability to put a contact on a live tile on the home screen.
The search features were updated with voice, camera or audio search. That means you can tell it what to look up on Bing, take a picture and find the results, or listen to music with the mic and Bing will try to find it for you. Local Scout gives you search results from your area.
Your Windows Phone inbox now adds multiple accounts in a single inbox. You can see messages from a single user in one conversation thread regardless of the source – text, email, Facebook or Windows Live Messenger.
The tile interface of Windows Phone will feel more familiar after Windows 8 ships sometime in the next year or so. It is the most unique UI on smartphones today. But that also makes it a poor choice for people who don't like change and have been using iOS or Android previously.
Currently the Radar can be added to your account for $99.99 on contract at T-Mobile, or costs $549.99 off contract.

As an Amazon Associate I earn from qualifying purchases.