Gingerbread for Droid Incredible Starts Arriving for Some Users
Just a short time ago, HTC confirmed that the Droid Incredible would be getting its upgrade to Android Gingerbread at some point during the month of September. It didn't specify exactly when but we now know that things are definitely in motion as Phandroid has scored a photo of a Droid Incredible that has been updated with Android 2.3.4 Gingerbread.
It's unclear if this is part of a soak test – meaning, Verizon is just testing it with a few users to make sure it works – or if this is the beginning of a massive roll out to Droid Incredible owners across the United States.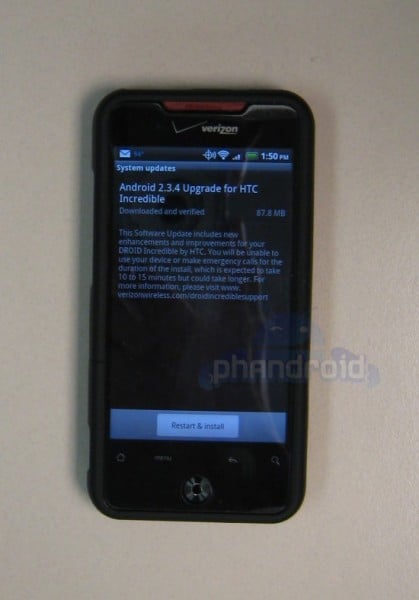 Either way, it's a sign that good things are just around the corner for Droid Incredible owners who have endured an extremely long wait to see the latest version of Android software appear on their handset.
Anyone out there seeing the update yet?
Be sure to let us know when you do.

As an Amazon Associate I earn from qualifying purchases.