Gingerbread for HTC ThunderBolt and Droid Incredible Coming in September
Finally, we have something official about the Gingerbread updates for the HTC ThunderBolt and the Droid Incredible. We're talking official official here, not just from an HTC rep. But from HTC's Facebook page which has just confirmed that Android 2.3 or some variation of it will be arriving for both of these beautiful phones at some point during the month of September.
One look at the calender reveals that today is August 31st and that means that the countdown for Gingerbread begins tomorrow. Let's hope that it doesn't drag on until the end of the month.
The simple statement from HTC finally puts rumors about the HTC ThunderBolt's Gingerbread status to rest and unfortunately confirms that the Droid Incredible's update was  delayed but will still be rolling out.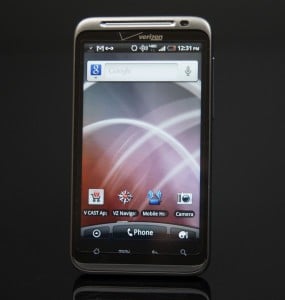 Here is the statement for those interested:
We're pleased to announce that both DROID Incredible and ThunderBolt at Verizon will be receiving an update to Gingerbread in September. Thanks for your support!
Remember, the Droid Incredible's update was supposedly going to roll out this month but then was delayed because of a bug.
So, how's it feel to finally have a date ThunderBolt and Incredible owners? Probably feels pretty good.

As an Amazon Associate I earn from qualifying purchases.