Gingerbread for Samsung Infuse 4G Rolling Out in August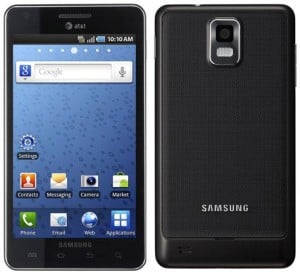 If you own AT&T's Samsung Infuse 4G and you've been waiting to hear about when you'd be getting your upgrade to Gingerbread, well, you're in luck, because AT&T has confirmed that the update will be rolling out at some point this month.
Now, keep in mind, the confirmation comes in the form of a tweet but it does come from the official AT&T account which means that a roll out this month is more than likely a go if all things go according to plan. As we know, Gingerbread hasn't been sticking to schedules so it's possible that we may not see it this month.
No specific date was given for the release but we're already in the middle of the month so at the very most there will be 15 days to wait. Not so bad at all.
It's also unclear what version of Gingerbread the Infuse 4G will be getting but we've got our fingers crossed hoping that it's Android 2.3.4 or higher. So, Infuse 4g owners, keep an eye out for news about the official roll out in the coming days.
Via: Electronista

As an Amazon Associate I earn from qualifying purchases.