Giveaway: Five 1.5TB GoFlex USB 3.0 Hard Drives on Notebooks.com
If you've been searching for a great deal on an external hard drive for Black Friday 2010 we have the best deal around –Free! Seagate is giving away five 1.5TB Ultra Portable GoFlex USB 3.0 Hard Drives over on Notebooks.com.
In addition to the contest Seagate is highlighting numerous deals on external hard drives running through Monday November 29th including,
Discounts on a GoFlex Desk 1TB bundled with the1TB GoFlex™ Home—the perfect combination for storing, backing up and sharing all your holiday photos, a 2TB GoFlex Home bundled with a GoFlex TV HD media player, or a very festive ruby red 500GB FreeAgent, which would make a perfect stocking stuffer!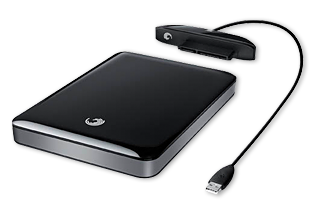 To enter, all you need to do is leave a comment on the Seagate GoFlex Giveaway post at Notebooks.com telling us,
Tell us if you backup and how (what kind of drive/service/software).
Tell us what your favorite Black Friday deal is or which one you're going to buy.
The winner will be drawn on Black Friday. You must be 18 or older to win, a U.S. resident and it is void where prohibited by law.

As an Amazon Associate I earn from qualifying purchases.