GM to show off OnStar's mobile app at Google I/O
GM announced they will give us a sneak peek at OnStar's mobile app at Google I/O developer conference that will let you monitor the stats of your gas-electric Chevrolet Volt from your mobile device, telling you when you need a charge, letting you schedule it as needed, and more.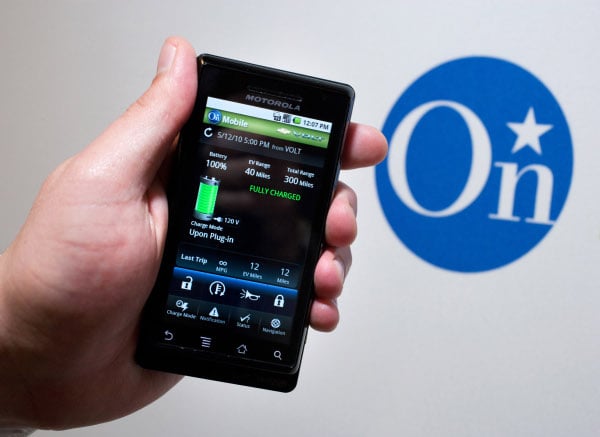 The smartphone mobile application for the Chevrolet Volt made its debut at the 2010 Consumer Electronics Show and is planned to launch in tandem with the Volt this fall. Launch features include:

Charge status display – plugged in or not and voltage (120V or 240V)
Flexibility to "Charge Now" or schedule charge timing
Display percentage of battery charge level, electric and total ranges
Ability to manually set grid-friendly charge mode for off-peak times when electricity rates are lowest
Send text or email notifications for charge reminders, interruptions and full charge
Display miles per gallon, electric only miles, and odometer readings
Shows miles per gallon, EV miles and miles driven for last trip and lifetime
Remotely start the vehicle to pre-condition the interior temperature
On top of that, they'll be showing off voice-activated search and turn-by-turn directions that will be available in the 2.0 version of their app. The press release focuses on the Android OS and the Google technologies they'll be implementing, but it should be noted that they previously announced development for the iPhone and BlackBerry Storm as well. Obviously they'll want to focus on the Google stuff when they debut at Google's developer conference, but there's no reason to think they're dropping the other platforms.
Via earth2tech