Popular iPhone 6 Color Discontinued
Apple's gotten rid of one of its popular iPhone 6 colors ahead of the iPhone 6s and iPhone 6s Plus release date on September 25th.
Earlier today, Apple took the stage in San Francisco to announce a handful of new products. Among them, an Apple TV 4 and a new 12-inch iPad Pro. The company also confirmed two new iPhone models including a 4.7-inch iPhone 6s and a 5.5-inch iPhone 6s Plus.
Apple will no longer sell the gold iPhone 6, gold iPhone 6 Plus or gold iPhone 5s. Those color options vanished without a trace earlier today and also without warning. Apple says that the change is permanent and that the gold options won't be coming back.
While Apple's discontinued the gold versions of the gold iPhone 6, iPhone 6 Plus and iPhone 5s, the models are still available through various retailers and U.S. carriers. At least until supplies last. Once stock runs out, the gold models will be harder to find and buyers will have to go through resellers to obtain one.
Apple's new iPhones will come in three storage sizes (16GB, 64GB, 128GB) and four different colors including space gray, silver, rose gold, and the regular old gold color.
The company has also quietly stopped selling the 128GB iPhone 6 and iPhone 6 Plus through the online Apple Store. The company is currently selling the 16GB and 64GB models alongside the 16GB and 32GB iPhone 5s.
Those who need more storage will have to find a 128GB iPhone 6 or iPhone 6s through a retailer, carrier or a reseller.
The good news is that Apple's dropped the price of all three devices. The iPhone 6 will slot in at the company's $550 off-contract price, the iPhone 6 Plus at the $650 price point and the iPhone 5s at its low cost $450 price point. You'll also be able to buy the iPhone 5s, in gray and silver, for $0 down at Sprint and Verizon.
Carriers like AT&T haven't dropped the iPhone 6 price just yet though that should take place once the iPhone 6s and iPhone 6s Plus go on sale.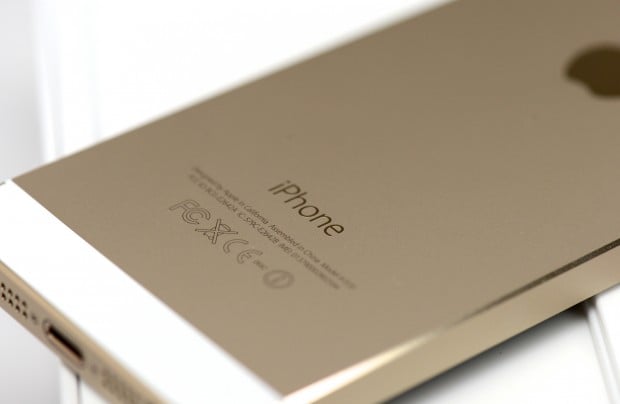 Apple's new iPhone 6s and iPhone 6s Plus will slot in at Apple's flagship price points. The iPhone 6s will command a $199.99 on-contract price while the iPhone 6s Plus will occupy the iPhone 6 Plus' old $299.99 price.
The two new iPhones will be heading to all four major U.S. carriers later this month though buyers will be able to put in an early order this weekend.
The iPhone 6s pre-order date will land on Saturday, not Friday, and Apple and its partners will open up pre-orders starting at 12:01AM PST. The company will be taking iPhone 6s and iPhone 6s Plus pre-orders through its website.
The iPhone 6s release date is confirmed for September 25th in the United States and several other regions including China and Canada.
The company says that it will be releasing the iPhone 6s in over 100 countries on 400 different carriers though the September 25th release date will be limited to a few key markets. Apple should confirm several more iPhone 6s release dates as we push away from September 25th.
iOS 9 Release Date: 7 Important Details
iOS 9 Release: Devices Getting iOS 9
At WWDC, Apple confirmed an iOS 9 release for several devices including the iPad 2, iPhone 4s, and original iPad mini. The iOS 9 beta was full of ups and downs but the company's plans haven't changed. The iOS 9 update will be coming to all iPhones, iPads and iPod touches capable of running iOS 8.

iPhone 6
iPhone 6 Plus
iPhone 5s
iPhone 5
iPhone 5c
iPhone 4s
iPad Air 2
iPad Air
iPad 4
iPad 3
iPad 2
iPad mini 3
iPad mini 2
iPad mini
iPod touch fifth-gen

No surprises here. The iPhone 4 will not be getting iOS 9 and iPod touch models older than the fifth-generation variant will stay on iOS 7 and below. The iOS 9 update is the fifth major update for the iPad 2 and the fourth major iOS update for the iPhone 4s.

It's also worth noting that the iPhone 6s and iPhone 6s Plus will be using the iOS 9 update as both will run the software right out of the box.

This article may contain affiliate links. Click here for more details.