Google Adds Intel, AMD Compatibility to Ice Cream Sandwich
Google is now releasing the Android 4.0 Ice Cream Sandwich compatibility code for x86 chip architecture, covering AMD and Intel processors, in addition to the ARM CPU that the platform already supports. Earlier this Fall at the Intel Developer Forum, Intel's been hot and heavy over Android, showing various prototypes of Android running on Atom CPUs. Now, developers can have access to the source code to make their apps compatible with Intel and AMD Ice Cream Sandwich smartphones and tablets.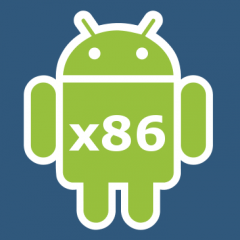 The release is still a stable beta, so not all things will be working right away. That said, more progress is being made for the AMD side than the Intel side, with the latter having issues with sound, camera, ethernet, and hardware acceleration at this time.
As ARM-based chipsets try to edge their way into performance Windows machines, Intel and AMD are trying to work on power efficiency to try to make headway with mobile.
For more details on the x86 compatibility on Android 4.0, you can head to the Android page and hopefully start developing for broader Android compatibility.
Via: 9to5 Google

As an Amazon Associate I earn from qualifying purchases.