Google Allo & Duo: What You Need to Know
Earlier this year at Google's annual developer event the search giant announced two brand new apps for messaging and video chat named Allo and Duo. They are both very secure, powerful, and support Android and iOS. That isn't all either, they use the power of Google search and computer learning to be the best messages apps possible. Duo was released on August 16th, and we're hearing Allo will be available later this week. Here's what users need to know.
On Android and iOS there are hundreds of messaging apps, not to mention Google Hangouts, but something brand new is here. Set to potentially replace Hangouts, text message apps, and even iMessage. It's called Allo, and it has some unique tricks up its sleeve.
Read: How to Install Android 7.0 Nougat Right Now
Then we have Duo, a 1-on-1 video calling app that also works across both platforms, and aims to be one of the best video chat, Skype, and Facetime-like apps on the market. Below are a few details on both Google Allo and Duo, what to expect, and release details.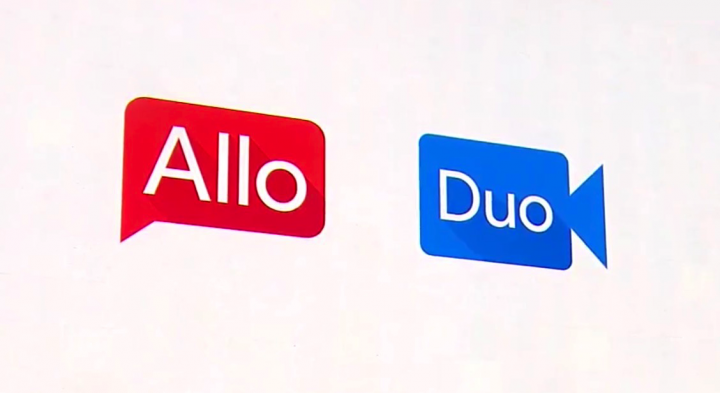 During Google IO in May the company had a lot of exciting news to share. From Android being the biggest OS in the world, to a new platform called Daydream that will bring VR to the entire Android ecosystem, a faster and better Android 7.0 Nougat release, improved Android Wear 2.0 software, Google Home virtual assistant to take on Amazon's Alexa, and of course the two brand new apps mentioned above. These have many users excited.
On August 16th Google released Duo, the video calling app, after months of waiting. It has a redesigned new icon and it's available now on the Google Play Store. The company has been silent regarding when Allo is coming, but we're finally starting to learn more.
Google Allo Messenger
For starters, both Allo and Duo are based on a users phone number, not an email address, similar to WhatsApp. And while that's nice, it will also provide the same hurdles for select users who own multiple devices. That being said, Allo is extremely powerful and could be the most advanced messaging app we've seen yet.
This week famous leakster Evan @evleaks Blass said Google's Allo will be released on September 21st. That's Wednesday, so stay tuned and we'll update once we know more or have download links.
With Allo, users will get the power of Google, search, and the Google Assistant inside of a messaging app. Meaning when you're chatting with someone the app can offer auto replies — even based on a photo — or if a restaurant or movie is mentioned it instantly pulls up nearby places, directions, movie times and more. Allowing users to easily make a reservation with 3rd party apps like OpenTable or Fandango, or instantly respond to a message or photo with kind words.
The assistant recognizes the words or photos, scans them, and offers relative information to the conversation. It learns from the user over time, to get even more useful and personal. Not to mention pictures, stickers, drawing on images to share and of course emojis. Users can express themselves anyway they'd like.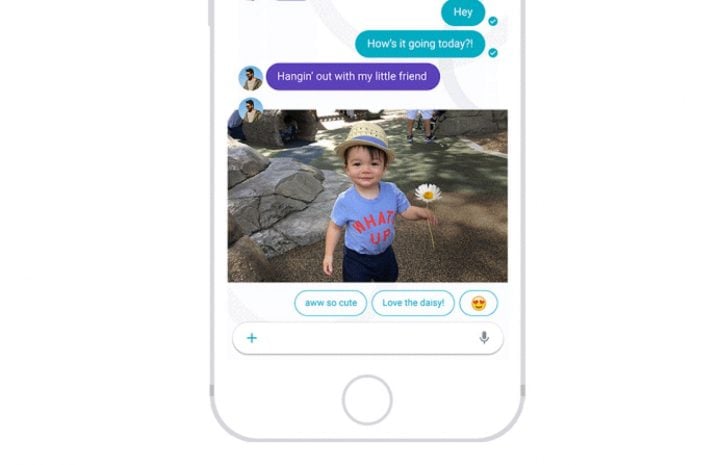 Allo has a "WhisperSHOUT" feature where users can increase or decrease the size of any reply, rather than typing in all caps lock. You can even type @Google to use Google Search right inside the conversation. No leaving the app. True multi-tasking. Not to mention things like end-to-end encryption for security, auto-deleting messages, group chats, incognito mode and much more. It's extremely powerful, open to 3rd party developers to make even better, cross platform, and looks very promising.
Google Duo Video Calling
The second app is called Duo, which has been available since August 16th. Similar to Google Hangouts, Skype or even FaceTime, it is a video calling app. However, like Allo, it's loaded with neat features, works on both platforms and has a few fun features that many will love. Here's a video demoing what makes it special.
https://www.youtube.com/watch?v=CIeMysX76pM
Duo is a simple, fast, secure, cross-platform video calling app for everyone. Whether you're on Android or iOS, WiFi or a terrible 3G connection, it works with ease. Duo calls are in crisp 720p HD video, and adjusts on the fly — including auto switching from a network to WiFi — for the best experience possible.
It too has end-to-end encryption for a secure experience, but also has a feature called "Knock Knock". As shown above, Duo gives the receiver a live preview of the incoming video call for a more personal and fun experience. It also means users can see what's happening on the other end of the video call and choose whether or not they'd like to answer. Rather than just showing the callers picture. You might not want to answer when a friend is video calling from a loud party or concert, and now you'll know ahead of time.
Cross-Platform
As we mentioned above both Allo and Duo support Android and iOS. Meaning you can now have a secure chat with those on an iPhone who typically use iMessage, and Facetime or Google Hangouts and Skype can be replaced by Duo.
Google is essentially covering both Android and iOS in messaging and video calling with two unique, fun and secure applications. We're expecting some type of support in Chrome Browsers or desktops at some point too, which would make these two apps even more useful.
Allo & Duo Release Date
Now that we've explained how awesome both Google Allo for messaging and Duo for video calling can be, when will they be available? Well, Google promised both would be available "this summer" which comes to an end on August 31st. Starting today, August 16th Duo is available, but Allo didn't make that time-frame.
It's worth noting that there is already a messaging app on Android and iOS called Allo, and many others with similar features, but those aren't from Google. Now that Android 7.0 Nougat is here and new Google Pixel phones are coming, Allo should be here soon. We're hearing September 21st. Users can pre-register for Allo on the Google Play Store, and be notified when it is released.