Google Brings Enhanced Image Searching UI to iPad, Android Tablets
Google has revamped its search website for tablet users who may use its Google Images search function to find pictures on the Internet. With Android and iPad tablets, users can now enjoy full-screen image previews, faster image load times, and a carousel interface allowing users to swipe from one image to the next.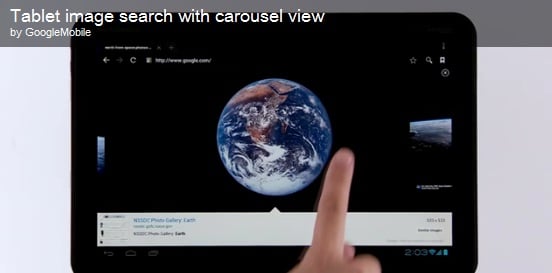 To access the new enhanced image search, users can go to Google.com on the browser on their tablet, type in a search query, click on Images for the filter, and navigate through the tablet UI for image search.
Via: Google Blog

This article may contain affiliate links. Click here for more details.