Google Cancels LG Nexus 4, Nexus 10 Event Due to Hurricane Sandy
Hurricane Sandy forced Google to cancel an Android event scheduled for Monday in New York City, where the company planned to unveil Android 4.1, the new Nexus phone and the Nexus 10 tablet.
The predicted path of Sandy could result in a worst possible scenario according to meteorologists. If that happens, we could see flooding in New York City. The pier where the Google's event was scheduled to take place is in an evacuation zone, as New York Governor Andrew Cuomo declared a state of emergency.
Google provided the following statement to The Verge, but did not identify plans to reschedule the event.
We are canceling our Monday morning event in New York due to Hurricane Sandy. We will let you know our plans as soon as we know more.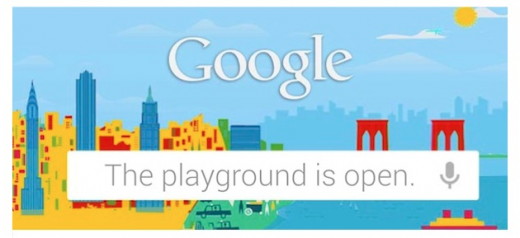 When the event is rescheduled, Google will announce a new version of their Android mobile operating system dubbed Android 4.2. New Android 4.2 features include user profiles so that two or more users can share a tablet and faster access to settings with a double pull down on the notification center. Other rumored features include an updated camera app with panoramic photo support and more focus on the Google Play Store. Overall, Android 4.2 appears to be a minor refresh, and not a radical upgrade.
Google will likely introduce a new Nexus tablet upgrading the Nexus 7 with more storage starting at 16GB, and topping out at 32GB of storage. Leaks show the 32GB model will retail for $249.
Google is also expected to introduce a 10″ Nexus tablet, that a Google Exec posted sample photos from last week. Rumors point to a  dual-core 1.7GHz Exynos 5250 processor as well as front and rear cameras. The Samsung made device is said to feature wireless connectivity, but not 4G LTE.
The new Nexus phone for 2012 should make an appearance at the Google event. The LG Nexus 4 is a poorly kept secret after it was lost in a bar and a sample was reviewed in full.  The LG Nexus 4 could include a quad-core CPU, 1280×768 4.7″ display, an 8MP camera with a second front-facing camera and a 2100mAh battery all running on Android 4.2.
Stay tuned for more details on a Google's Android event as we hear about a new venue and time.

As an Amazon Associate I earn from qualifying purchases.