Google CEO Alludes to Low-Cost Android Nexus Tablet
In his company's quarterly earnings call, Google CEO Larry Page made mention that Google will be focusing on the low-cost tablet market to help improve Android's market share in the tablet space against competitors like iOS and the Amazon Kindle Fire. Page believes that Google will achieve most of its result in the low-cost category and that Google will be 'quite focused' on that space. Though Page did not officially mention the company's Nexus Tablet, Google had not been shy about mentioning that it hopes to extend what it had done for smartphones with the Nexus line to tablets in the past.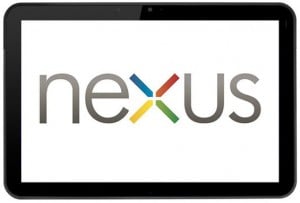 In revealing Google's focus on the low-cost tablet market, Electronista reported that Page also mention a rival product from online retailer Amazon.com known as the Kindle Fire, a 7-inch tablet that relies on Google's Android 2.3 operating system but shuns Google out of the hardware in both the experience and in the ecosystem. Though The Kindle Fire utilizes Google's underlying OS, it is heavily and deeply skinned as to leave very little visible traces of the Android user experience to consumers, and Amazon's rich digital market ecosystem blocks out the Google Play Store in favor of the Amazon Appstore for Android, Amazon MP3 for music, Kindle store for books and magazines, and the Amazon Video store for on-demand and Amazon Prime videos. Even the browser uses Amazon's proprietary technology to speed up browsing. In leaving out Google, Amazon is creating an experience that is wholly different than Android and is enjoying revenues through the sales of digital content, revenue that would have otherwise gone to Google.
But what makes the Kindle Fire attractive to users is a solid build quality, high specs for hardware, and a low price point of $199, a price that Amazon is selling the device at a loss for in order to recover costs later through digital content sales. The low price made the Kindle Fire popular and propelled this Amazon Android device into second place for market share after Apple's popular and market leading iPad.
It is Amazon's quick rise to glory that Google is eyeing, and though Google may appear to have conceded the high-end market to Apple following lackluster sales from its hardware partners and Android licensees, it does not want to do the same at the low end of the spectrum to Amazon. Whereas partners like Samsung, LG, Motorola, and HTC are not brazen enough to go solo with their own digital stores for content, Amazon is, and this is where the war will heat up.

As an Amazon Associate I earn from qualifying purchases.