Google Chrome VP Takes Over Android
Today Google announced that Andy Rubin is no longer the head of Android, and that senior vice president of Chrome Sundar Pichai will take over the position.
Now former head of Android Andy Rubin founded Android, Inc. which Google purchased in 2004. He became the head of the Android division at Google after the acquisition, and has led the platform since then. Now he will step down to do other things at Google.
The note from Google CEO Larry Page didn't say what Rubin would do at the company. Page merely asked Rubin for "more moonshots."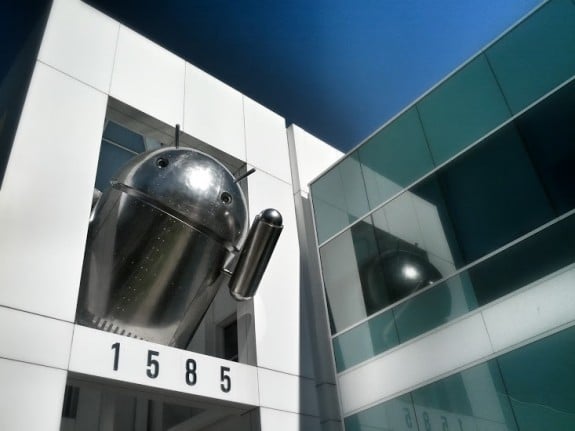 The news of Pichai taking over Android comes just after tickets for this year's Google I/O sold out in less than one hour. It's probable that Pichai will take the stage at Google I/O to announce the future of Android, like Rubin did in years past. Google will likely unveil the next version of Android, Key Lime Pie, at Google I/O in May.
Pichai taking over Android could signal that Android features will come to Chrome and Chrome OS, or vice-versa. Canary builds of Chrome for Windows and Chrome OS recently introduced references to Google Now, which so far is only available to Android Jelly Bean rumors. (A recent leaked video suggests Google Now may also come to iPhone and iPad soon.)
Other possible Chrome and Android integration could come in the form of notifications. There's a chance future versions of Chrome will include a notification center akin to Android. Such a feature could potentially push Android notifications to Chrome so users won't have to pull out their phone to see them.
There are also rumors that Google plan to introduce Android apps into Chrome OS. Bringing Android apps to the browser-based OS would make the Chromebook Pixel an easier purchase. Chromebooks run Chrome OS, which means they can only access web apps. Android apps would bring more functionality to Chromebooks both when connected to the web and offline.
A move to bring Android features to Chrome OS would also explain the recent Chrome Android statue in addition to the executive move.

This article may contain affiliate links. Click here for more details.