Google Confirms Anti Theft Feature in New Android Update
Lately Google has been addressing many key areas regarding security on our Android smartphones and tablets, and the next version of Android will introduce the biggest feature yet. The Android Device Manager lets you track and wipe lost or stolen Android devices, but a new "kill switch" is coming to deter theft once and for all. Hopefully.
According to comments made this week by Bloomberg, Google will be adding a new anti-theft measure right into the Android operating system, similar to Apple's iPhone, and delivering a kill switch that should hopefully prevent such large amounts of theft.
Read: How to Find A Lost or Stolen Android Smartphone/Tablet
As you can see in the how to above the Android Device Manager has evolved into a pretty impressive tool for tracking, locking, or finding lost and missing devices, but that still doesn't help when a smartphone get stolen. The new "kill switch" which is also a bill in congress, could help fix many theft problems.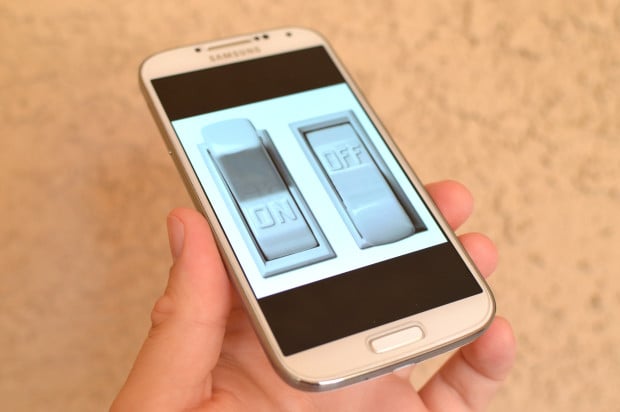 Smartphones are one of the most common and often stolen devices around the globe, especially in the United States. Being such small, important, and valuable devices, they are big targets. The government has been taking measures to try and enforce some sort of kill switch to prevent so much theft, and following Apple's lead this week both Google and Microsoft will be joining the cause.
One major feature integrated by Apple on the iPhone is the ability to prevent the smartphone from being wiped out and used by a new party when it was stolen. We've heard reports that since introducing such a feature theft has decreased over 19% worldwide, and even 38% in California, but those numbers aren't official.
According to Bloomberg the next version of Android will introduce this kill switch, in what the company called a "factory reset protection solution." We're not exactly sure what that means, or if they'll take the same approach as Apple, but either way security is about to get a lot better, and this should be a theft deterrent.
Presumably the new measure by Google will prevent thieves from simply wiping an Android device in settings (or through Android ADB) and using it themselves or selling it on Craigslist and other means. We're assuming this new kill switch will essentially wipe the device, and lock it. Meaning the users data is safe AND the device can't be used by someone who stole it.
The comments made by Google claim the "next version of Android" will have this integrated, but we're not sure what that means. Google released Android 4.4.4 KitKat just this week for Nexus devices, and likely this new feature isn't included. Meaning we can expect more details to be announced at Google I/O next week, Google's annual developer conference, or this "kill switch" to debut on Android 4.5 (or 5.0) later this fall.
We can only guesstimate that this new anti-theft measure will be integrated into Android and enabled on the backend of the Android Device Manager, or Google could deliver an entirely new solution that's easy for all users to manage. That said, this won't completely curb theft. Considering the second-hand market is so big, not to mention millions of smartphones break each year and users are always looking to save money by repairing them on their own, but this is certainly a good start.
We'll have to wait and hear more details from Google themselves, but this is a step in the right direction when it come to smartphone theft.