Google could be rolling out their own NFC service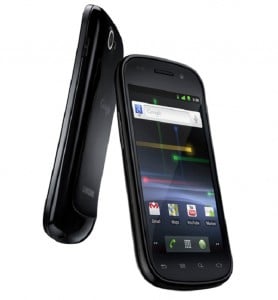 Love 'em or hate 'em, you gotta respect Google's willingness to spend money to fix a problem without needing a direct benefit in return. In this case, there's talk they might be tackling the "chicken or the egg" problem of NFC payment via smartphones by providing their own NFC payment terminals.
Bloomberg reports Google is footing the bill to install NFC (near-field communication) payment system from VeriFone Systems Inc. at merchant locations in San Francisco and New York. Google introduced NFC in their Nexus S phone with software support in Android 2.3, indicating their intent to push the "wave and pay" payment system, but it won't take off without merchants who accept this type of payment. By tackling both sides of the problem, Google could solve that "chicken or the egg" situation.
This report comes on the heels of one from The Independent stating that the lack of an industry standard for NFC will lead Apple to not include NFC in the next iPhone. At the same time, it is said Apple is working on their own NFC standard to link payments to iTunes, through which they have access to millions of customers and their payment information. Of course, if merchants can't accept NFC payments, then whatever they do is irrelevant. Thus, Google's alleged plan to kickstart NFC acceptance would be a boon to both parties.

As an Amazon Associate I earn from qualifying purchases.