Google Games: Is Google Planning Real Time Multiplayer and More?
A teardown of the MyGlass Google Glass companion app reveals that Google may have plans for a gaming service similar to Apple's Game Center.
Android Police tore down the MyGlass APK and found that Google shipped the entire GMS (Google Play Services) library, including a previously unseen "games" folder. GMS is a set of components that Android apps need in order to use Google services like Maps, Google+ and in-app purchases. Most apps only include a few GMS components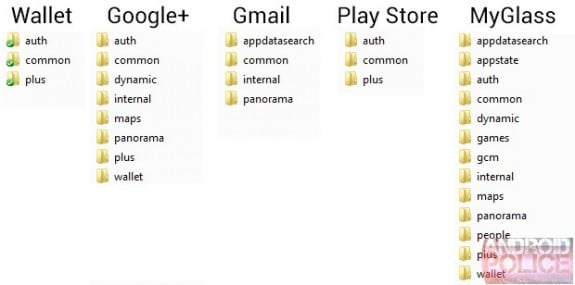 The mysterious games folder includes files for processes that seem to indicate Google is working on a games platform. The files include mentions of real-time multiplayer, turn-based multiplayer, in-game chat, leaderboards and (of course) achievements.
Perhaps the most interesting processes deal with real-time multiplayer. There's not much to go on aside from file names, but those seem to suggest that Google will handle net code for real-time multiplayer games. If true, that would mean online shooters, racing games and fighting games will have smoother online multiplayer.
Those online multiplayer games may also gain voice chat through Google's games service. Voice chat would let gamers taunt each other after ever kill in ShadowGun: DeadZone. However, if the voice chat is anything like Xbox Live it also opens up those players to a lot of verbal abuse from prepubescent boys.
The inclusion of the ne games processes could mean Google will spend some time talking about multiplayer gaming on Android at Google I/O next month. Perhaps the feature will come as part of Key Lime Pie. For the sake of Android gamers without Nexus devices, it'd be nice if the feature came to other versions of Android as well.
A Google games service would make dedicated Android gaming devices like the NVIDIA Project Shield, Archos GamePad and WikiPad much more interesting for some users. If it does help drive Android gaming forward, hopefully the possible is more reliable than Game Center.

As an Amazon Associate I earn from qualifying purchases.