Google Glass MyGlass App Updates with UI Control from Your Android Device
The MyGlass companion app for Google Glass has received an update on Android, allowing users to control the UI on Glass from their Android smartphone. Controlling Google Glass using voice commands, swipes, etc. isn't always ideal in some situations, so Google is letting users have an alternative at their disposal by using their own Android device to control the wearable computer.
The app uses Glass's screencast feature to make the remote control work. Screencasting with the Google Glass allows others to see what you're seeing in the little heads-up display on Glass, by mirroring the display to your Android phone. The update should make it a little less awkward when you're wanting to navigate and activate certain features on Glass, because saying "OK, Glass..take a picture" in a quiet library will probably be frowned upon.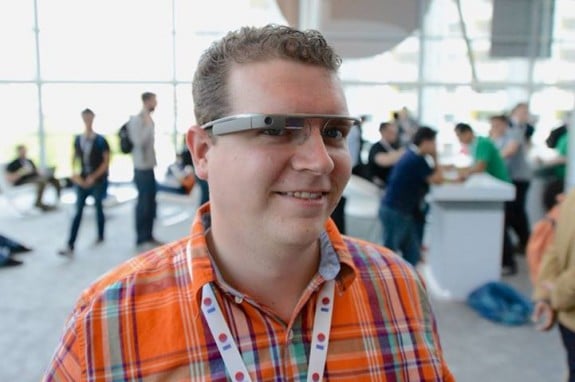 We suppose Google took that into consideration when they updated the app, as the company probably figured out that navigating the UI of Google Glass doesn't always seem natural at times, including nodding your head upwards to wake up Glass from sleep mode, as it merely just looks like you're trying to stop a nosebleed.
The update may confuse some users, though, as the point of Google Glass is not having to fish out your smartphone when alerts and notifications come in, so navigating Google Glass using your smartphone may seem counterproductive to some. Then again, Glass doesn't replace your smartphone, but rather it's a smartphone companion, since Glass doesn't have radios on the inside to do a lot of smartphone-like activities on its own.
Read: See What it's Like to Wear Google Glass (Video)
Google Glass was revealed last year and has since been a huge craze in the technology market. As of now, only certain developers and some non-developers are able to try out Glass, but Google is planning to release Glass to the public sometime next year, alongside its own app store.
The search giant has been working on improving the wearable device, adding small, new features here and there to make it more useful in everyday life. Many naysayers are spectating on the impact that Google Glass will have, as it's predicted that it won't become a mainstream device. Smartwatches are catching on, as we've seen from Pebble in the past, and just recently from Samsung, with Apple and Google rumored to be developing their own. It seems smartwatches have a better chance of taking off in the future than Google Glass, but we'll have to wait and see how these devices are marketed to the mainstream and whether consumers are buying the hype.

As an Amazon Associate I earn from qualifying purchases.