Google Glass Update Brings MyGlass iPhone App, YouTube, More
As promised Google is delivering the monthly update to Google Glass today, XE12, a few days later than expected, but the update adds tons of features and enhancements to the wearable computing glasses we've all been waiting for.
Google promised updated once a month, and usually they arrive within the first week or so, but for December the Glass team has been busy adding plenty of new features according to the changelog. Proper Google Hangouts support, wink detection, better YouTube, and much much more. Glass continues to improve and become more powerful, and they even added cross-platform support with an app for iOS. Yes, you can now use Google Glass with your iPhone. Well, once Apple allows the app to return to the Store.
The Glass app for iOS has most of the features the Android counterpart does, including some of the important ones like navigation, but not everything is available yet. However, don't be alarmed because most developers have an Android device too, and there's a whole list of awesome new features Google delivered this month.
Google's been busy with the software for Glass, even if it's a long ways still from a commercial product. Glass XE12 software delivers support for iOS, Google Play Music has been enhanced and you can now browse playlists on your Glasses, instead of from your device. If you have All Access, you can use the I'm feeling lucky for random music right in Glass.
Screen lock. Google Glass finally has privacy letting users create a screen lock pattern right from the start screen. Then a huge new feature is Google Hangouts support. You can now send and receive messages, make video calls, and more all with Hangouts on Glass. Yes! We also received an improvement to YouTube, but not for easy viewing. Instead you can upload video directly to YouTube with one click. Either public, private, or unlisted. This is one of the most requested features, and is finally available with the December XE12 update.
We told you there was a lot. Wink detection has been enabled to instantly take photos with a wink of your eye. As long as you have the newer Glass hardware. Simply do a long wink with your right eye, and it'll snap a photo, even if the display is off. So much for privacy. Google Search has been improved for places and comparisons, and SMS messages will no longer say "sent from Google Glass" to the recipient. Oh, and signatures are still enabled on Gmails, in case you were wondering.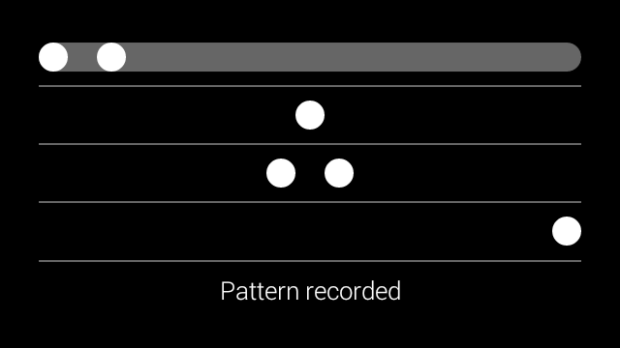 Since hardly anyone has Glass, users are constantly letting users, friends, or strangers try them on. As a result we had a "guest mode" that Google's now removed. Stating it was too much effort for a small feature on a developer device, basically.
Google has continued to improve Google Glass each and every single month, and it looks like that won't be slowing down anytime soon. It's extremely powerful already, albeit not the most attractive device, and just got a heck of a lot better. YouTube support and improved Music access are my favorite features. And I'll be sure to take some secret pictures with a wink of my eye.