Google Glasses Parody Video Highlights Painful Pop Up Problems
Google took the cover off Google Glasses, announcing Project Glass yesterday.
The new smart glasses project aims to bring augmented reality eyewear to consumers, complete with pop up notifications and access to information typically contained to your smartphone.
Google showed off a number of uses in the Project Glass introduction, but the video glosses over the hazards of wearing connected glasses.
Tom Scott put together a spoof of Google Project Glass, highlighting the risks of wearing Google Glasses on the street.
Scott illustrates the hazards of pop up distractions from the Project Glass smart glasses. Pedestrians will no longer need to take their phone out of a pocket to be distracted while crossing the street and walking on the sidewalk.
Users will also have to contend with the wind to give commands to the system, which Scott suggests will result in un-recognized commands. The user also has to contend with accidentally responding to text messages, in this parody.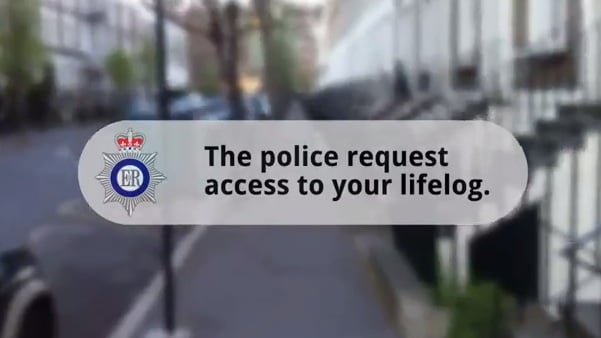 Scott's video ends with a police request for everything the user has seen and done, but the real danger lies in looking to long at the wrong place.
Flash forward to 2013. Our Google Glasses users is sitting at the bar checking his calendar, reading Twitter feeds and scheduling appointments — while staring off into space.
Unbeknownst to this poor chap, he's been ogling someone's girlfriend while muttering to himself for the past 15 minutes. Odds are this story ends with a broken pair of Google Glasses.
Until users learn how to navigate the real world with Google Glasses this parody might be their reality.

As an Amazon Associate I earn from qualifying purchases.