Google Got Scroogled in Motorola Acquisition
In a new report published by Bloomberg, Google is said to have gain "more heartbreak than help" in its acquisition of smartphone-maker Motorola Mobility. At the time, Google paid $12.5 billion to acquire the smartphone company and later sold off Motorola's cable box division. The acquisition was defended by Google as it looked to strengthen its patent portfolio against an increasingly litigious Apple, which fought a number of Android smartphone-makers in courts around the world. Google had valued the patents the patents owned by Motorola at $5.5 billion.
Bloomberg's conclusion came after a federal judge last week reduced the $4 billion in damages that Motorola was seeking against Microsoft in a patent infringement case. Instead, Bloomberg says that the royalties owed by the Xbox and Windows OS-maker amounts to "pennies per sale" of the gaming console and desktop operating system. The amount owed by Microsoft was ruled to be around $1.8 billion.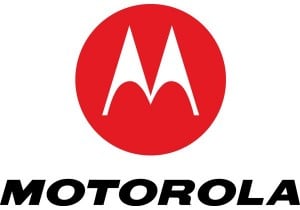 This isn't the first setback that Google and Motorola have faced in the escalating smartphone war.
The company has seen one patent fight with Apple being tossed out and another fight being ruled against its favor where a U.S. trade panel decided that Apple did not infringe over wireless patents that Motorola owned.
On other grounds, Android's partners have had to pay licensing deals to Apple and Microsoft. HTC had settled a lawsuit with Apple and is paying Microsoft royalties for technologies found in Android that Microsoft claims infringes upon its patents. Microsoft has also managed gain licensing deals from Samsung, Foxconn, and other Android smartphone-makers.
Perhaps, the biggest value to the Motorola acquisition for Google is that Motorola has not come under the possession of rivals Microsoft or Apple, or the company hasn't become like Nokia, which is also using its own patents to score income from royalties.
As Google already makes smartphones under its Nexus brand, the acquisition of Motorola places Google in a more tenuous position with its partners as it competes more aggressively in the same hardware space. More recently, Google is believed to be positioning Motorola as a Plan B against partner Samsung should Samsung either defect and go its own way or if Samsung tries to demand more concessions from Google as it has quickly rose to become the world's largest smartphone-maker.
With Google I/O just a few weeks away, there will be a lot of attention on what Google will announce. The company has been rumored in the past to announce a Motorola X Phone, though rumors have vary widely. Initially, the X Phone was believed to have competitive specs to keep pace with the high-end flagships. More recently, though, the X Phone is believed to be a more mass market device.
It seems that for its $12.5 billion investment, Google has gained little tangibles from Motorola, which is still losing money as a maker of smartphones now under Google's watch. HP had similarly acquired Palm for webOS, patents, and a bid for the smartphone pie, but the effort proved to be too costly and HP had folded its webOS efforts, later selling the OS to LG for its smart TV division.