Google Hangouts and Keyboard Updated for Android 4.4 KitKat
Last week Google officially released Android 4.4 KitKat and the new Nexus 5. Then along with all the changes and user interface tweaks they delivered a brand new Google Hangouts experience, and a newly improved Google Keyboard. Today those are now available for everyone.
If you aren't the proud owner of the Nexus 5 and are waiting for Android 4.4 KitKat to arrive on your device, the wait is over for parts of the new OS as Google's updated both Hangouts and the Google Keyboard on the Play Store to be inline with KitKat. Mountain View has integrated SMS features with Hangouts, and more is expected to come soon. The white keyboard has also arrived for those curious, and the keyboard no longer has the Holo blue theme.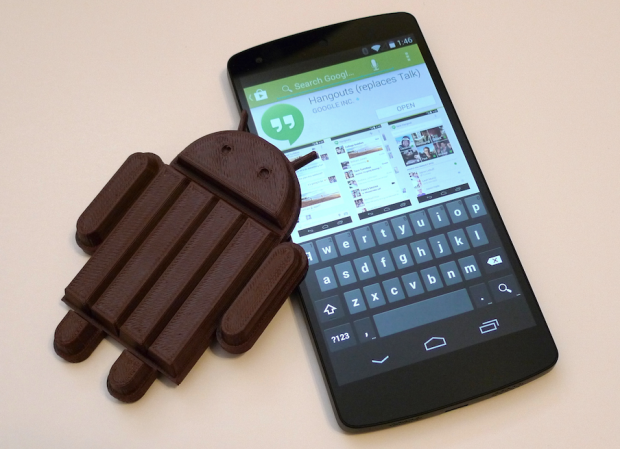 Google Hangouts version 2.0 is rolling out today, and with it brings support for Hangouts to also control your SMS texting experience. Many use third party options like Handcent or GO SMS, but Google wants Hangouts to be front and center. At first boot you'll be asked if you'd like Hangouts to be the default SMS app, so you can select no if you're enjoying the current setup you have, or give it a try.
Users can always manually disable SMS support should they choose, and we're expecting Google Voice integration sometime next year, sadly. The update also enabled GIF and location sharing, just as we saw on the KitKat version last week.
Then, just as expected, Google also updated the stock Google Keyboard in the Play Store. Gone is the Holo blue color we're all use to seeing, and it's now holo light (white) just like Android 4.4 KitKat and on the Nexus 5. Any device running Android 4.0 ICS and above can enjoy the new keyboard.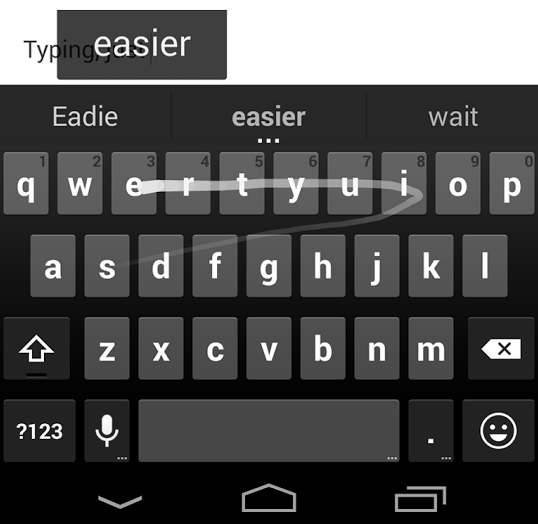 Overall the keyboard isn't too different aside from the color. Android now has full Emoji support for all you teens and people who love smiley faces, and the swipe gesture typing has also been improved. We can now type entire sentences without lifting a finger. Called "space-aware" gesture typing, simply slide to the spacebar after gesture typing each word, and when finished the keyboard adds the spaces for you. It's quite neat, convenient, and makes typing easier and faster.
Both apps are being pushed to the Google Play Store and devices as we speak. You may not receive it right away, as Google does staged and gradual rollouts, but it should arrive within the next day or so for all.