Google Instant Searching Comes to Mobile on Android and iPhone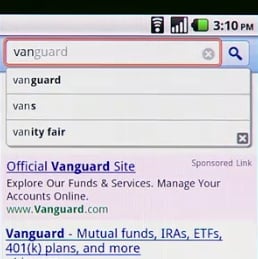 After having revealed its Google Instant search feature for the desktop, Google is now enabling the predictive typing search feature on mobile devices. All you have to do if you own an iPhone or an Android smartphone is to navigate to Google.com on either Safari or your Android Browser–no downloads needed–and start typing your search. Google Instant will try and predict your search results as you type, and if the suggestions that Google offers up matches what you're looking for, you can tap on it and that will save you time.
You can read more about Google Instant from the Google blog, where you'll also find a a YouTube video detailing how it works on mobile if you're unsure of how to use it.
Via: UberGizmo

As an Amazon Associate I earn from qualifying purchases.