Google I/O 2011 Day Two Announcement Roundup
The second day of Google I/O at the Moscone Center in San Francisco was a departure from the Android-centric day that took place yesterday. Today, Google's focus was on Chrome. Chrome the operating system and Chrome the browser. And what conference wouldn't be complete without some sort of Angry Birds announcement.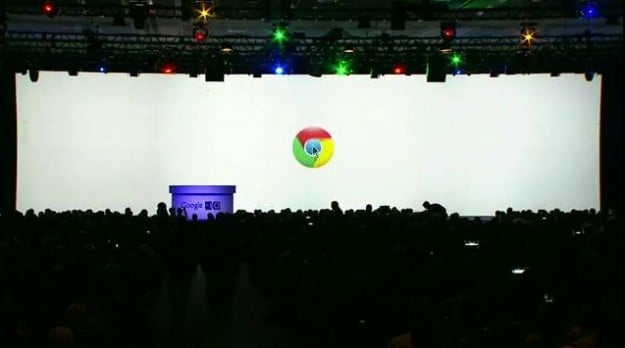 Below, you'll find the major announcements that Google made today, most of it regarding their Chrome platform.
Chrome Browser Boasts 160 Million Active Users
Google started things off with a little boasting. Last year's Google I/O saw Chrome sitting at 70 million active users. This year, Google made it known that the browser now has a total of 160 million users. The company then touted the fact that it has been releasing updates every 6 weeks since last year's I/O culminating in the release of Chrome 12 Beta just a short time ago.
The browser is now 20x's faster than it was just a year ago and now has features ranging from voice to text support to faster speeds with JavaScript. Google showed off a demo of 1000 fish swimming around on the screen, detailed fish mind you, that were running at 38fps inside the browser. No small feat. They then took it up to 10,000 fish and the browser seemed to be able to handle itself nicely.
Chrome Web Store Now Available in 41 Languages
In addition to all of the improvements made the Chrome browser, Google took time to talk about its Chrome Web Store. The Chrome Web Store has seen over 17 million apps installed since it was announced at the end of last year. The company then announced that the Web Store would now be available in over 41 languages and to all 160 million users of the Chrome browser.
Chrome Web Store Developers Keep 95 Percent of Profits
Developers were excited to learn that Google implemented a new revenue sharing model for the Chrome Web Store, one that is highly lucrative to developers as Google has set a flat rate of 5% with devs getting the remaining 95% of profits. There are no fixed fees, no monthly fees, no fees for licensing, and no signup fees whatsoever.
Google wants to ensure that the Web Store keeps growing and this is a great way to promote growth. In-app payments for Chrome applications will also be arriving in the future as well.
Angry Birds Comes to The Web
What's a tech conference without some sort of Angry Birds announcement right? Google I/O had just that as Rovio took the stage and announced that it was bringing the popular game to the web. If you head here in your browser, you can play Angry Birds inside your browser. If you use Chrome or Chrome OS, you can also install Angry Birds if you head here.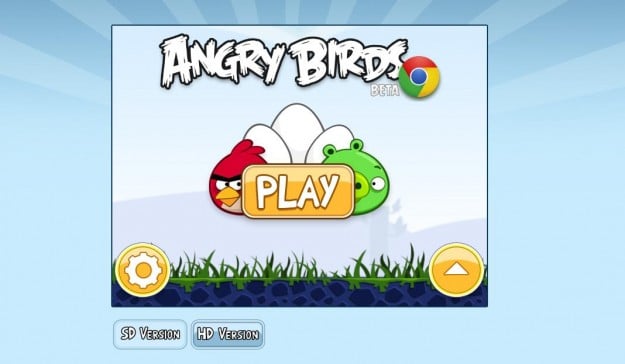 That means that the game is available offline in its entirety and for Chrome users, there are some exclusive levels found called the Chrome Dimension. The Mighty Eagle will also arrive with the web-version as soon as in-app payments go live.
Google Chromebooks Arriving on June 15th
The biggest announcement of the second day of I/O was probably the Chromebooks which are the finalized versions of the CR-48 prototype made by Samsung and Acer that will go on sale around the world on June 15th. Here is a look at the specs of  the two Chrome OS-powered devices:
Samsung Chromebook:
12.1″ (1280×800) 300 nit Display
3.26 lbs / 1.48 kg
8.5 hours of continuous usage
Intel Atom Dual-Core Processor
Built in dual-band Wi-Fi and World-mode 3G (optional)
HD Webcam with noise cancelling microphone
2 USB 2.0 ports
4-in-1 memory card slot
Mini-VGA port
Fullsize Chrome keyboard
Oversize fully-clickable trackpad
$429 for Wi-Fi only, $499 for 3G model
Acer Chromebook:
11.6″ HD Widescreen CineCrystal LED-backlit LCD
2.95 lbs. | 1.34 kg.
6 hours of continuous usage
Intel Atom Dual-Core Processor
Built in dual-band Wi-Fi and World-mode 3G (optional)
HD Webcam with noise cancelling microphone
High-Definition Audio Support
2 USB 2.0 ports
4-in-1 memory card slot
HDMI port
Fullsize Chrome keyboard
Oversize fully-clickable trackpad
$349 and up
It will be interesting to see how these devices impact the market with their offline access and affordable price point.
Chromebooks for Businesses and Schools
In addition to making the Chromebooks available to consumers, Google will also be renting them out to businesses and schools with companies getting them for $28/month per enterprise customer and $20/month per student. Those prices bring not only the Chromebook but also come with free security and upgrades as well. Google thinks these at their price and with their cloud computer platform are great alternatives to pricey office and classroom upgrades and expensive security.
Chromebooks will be available for schools and for enterprise the same day that the devices are available to regular consumers, June 15th.
Android Market Redesign
While this announcement didn't take place on the main stage (nothing wrong with a little subtlety), Google announced that the Android Market will be getting a makeover for Android phones. The design will mimic the Android Market found on tablet devices and on the desktop. There will also be Editors badges for trustworthy applications, more filtering options, and an increase in the maximum size of apps to 4GB.
The Android Market is also now available in 99 more countries.
More Google I/O 2011 Day Two Highlights
Google Gives Away 5,000 Chromebooks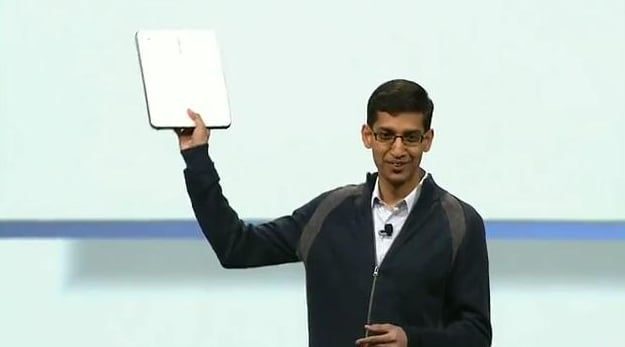 Yesterday's giveaway featured the Samsung Galaxy Tab 10.1 Limited Edition, a device that is currently on sale for $1000 on Craigslist, and today Google gave away Chromebooks to the 5,000 Google I/O attendees. That wasn't all either.
Oh, And Verizon Mobile Hot Spot's for All Too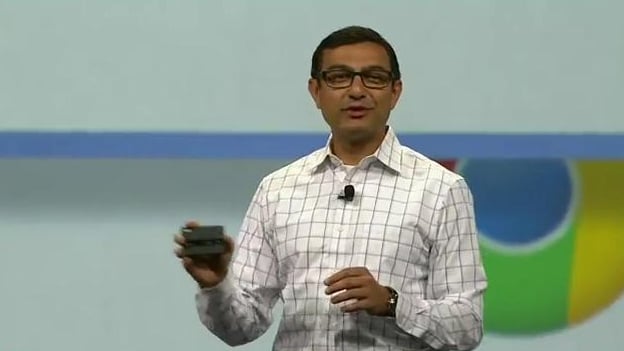 Google also spoiled the crowd with a Verizon 4G LTE Mi-Fi device.
—
Google I/O Day 2 Keynote Video