Google Keep Versus Evernote: Which Note Keeper Should You Use?
Google released a new note taking web app and Android app called Google Keep to take on long-standing note champ Evernote. How does it compare with the popular Evernote service? Read on for our Google Keep v Evernote comparison.
Google Keep works as part of Google Drive and acts like sticky notes. Evernote functions more like an information organization tool with tags and notebooks.
So which service will serve users better? That's a tough question and the answer depends on each user. Let us explain the primary differences so you can make a good decision on which service to choose or whether it's time to switch.
Google Keep v. Evernote Video Overviews
Here's a video highlighting Google Keep.
Below, view Evernote's overview.
Apps
Since most mobile users will interact with the two services via an app, we start by comparing the two apps. The Evernote app runs on almost any mobile platform a user can find. The Google Play Store and the iTunes App Store offer Evernote apps. Even Windows Phone users can install an Evernote app. Google Keep only runs on Android at the moment. Google has a history of offering iOS versions of their apps, so we hope one will show up soon. Until then, for mobile users, this is an Android only option.
The Evernote app offers more features than the Keep app. The basic note functionality of the two provides some of the same features.
Type notes
Record audio
Snap pictures
Dictate
Evernote's app adds font formatting and geo-location.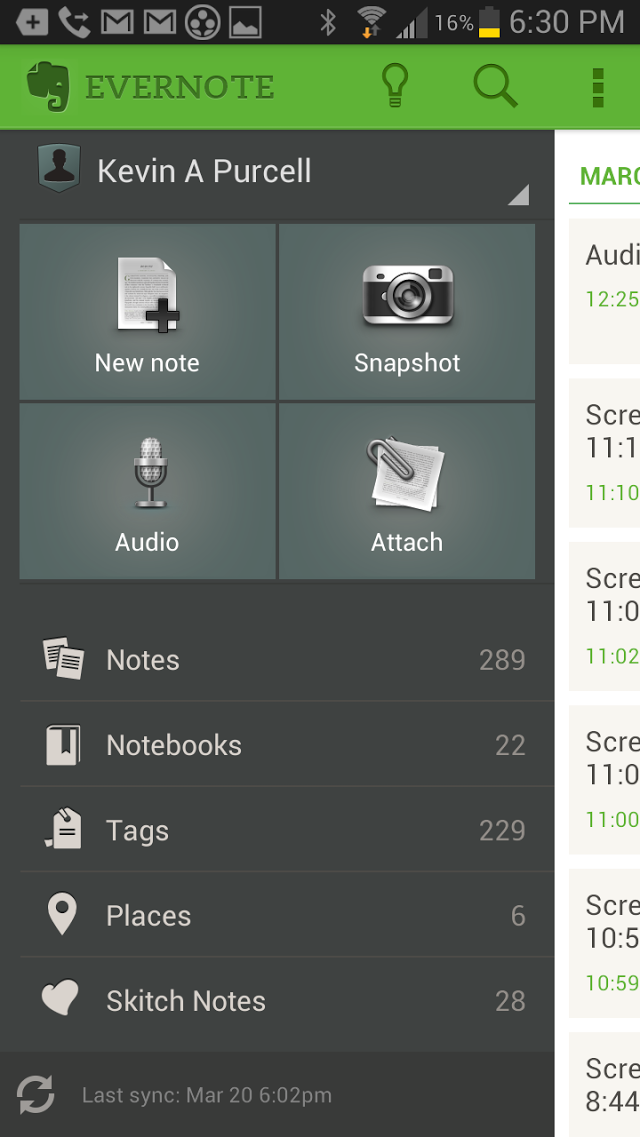 Keep lets users change the color of the background, adding to the sticky note feel.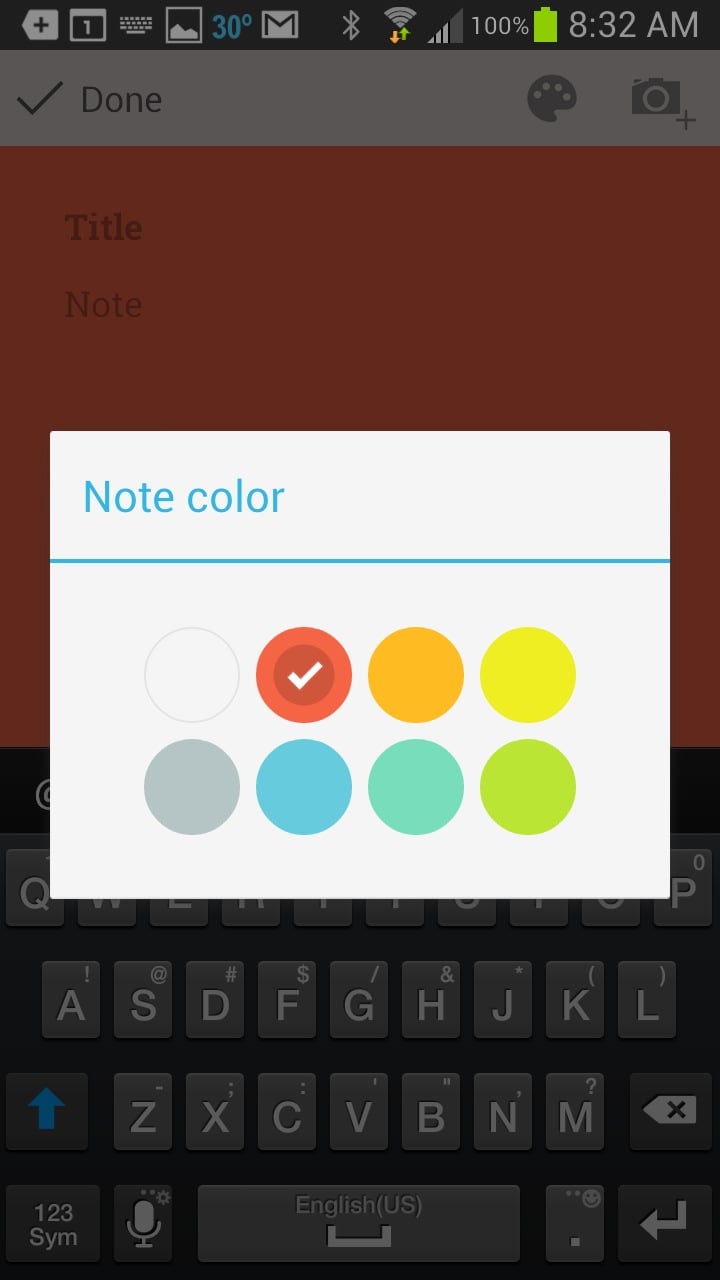 Evernote organizes notes in folders and uses tags, geo-location and title as ways to sort notes. Keep offers a simpler screen of small sticky notes on a grid.
Keep's app works great for those who want a simple Android sticky-note app that syncs with Google Drive and other devices. For more advanced features like text formatting, notebook organization or geo-location along with support for more platforms, Evernote beats Keep.
Both services offer an Android home screen widget to quickly add notes, audio, snapshots or dictations. Keep even offers a lock screen widget for devices running Android 4.2+.
While Evernote will work on older versions of Android, Keep only works on Android 4.0 Ice Cream Sandwich and above, according to this Google Blog post.
Web Interface
Like the apps, Keep's web interface organizes notes in a simpler format, with a sticky note feel on a grid or list of notes. Evernote Web uses the same format as their mobile app with folders, tags and, when possible, geo-location information.
Evernote Web also allows for listing notes by date and title. Users can format text, something even the Keep website doesn't include. Evernote adds a desktop app and plugins for the popular browsers that clips web pages that we can add to notebooks. Hopefully Keep will offer this function soon.
Third-party Support
Since Google's Keep only surfaced this week, it doesn't offer any third-party support. We hope that Google has an API developers can use to build some apps or services with Keep.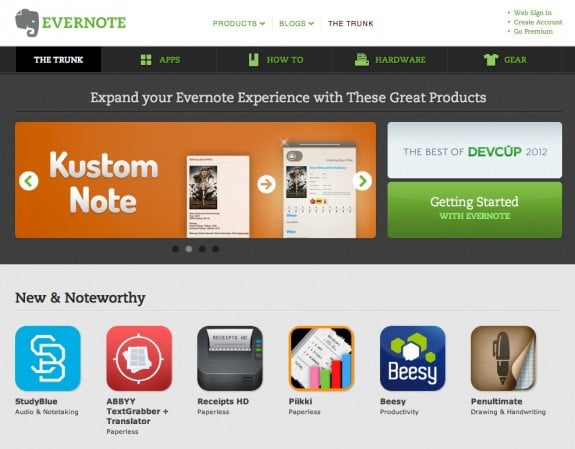 Evernote Trunk includes a huge list of apps, services and plug-ins to extend the usefulness of the service. Evernote offers great apps like Penultimate (for handwritten notes on iPads) and Skitch (a screen capture app for multiple platforms). Evernote hosts hundreds of useful tools to help make use of Evernote.
Conclusion
Since Google offers Keep to all Google Drive users for free, check it out. People heavily invested in Google's world of services and devices will want to start using the service. We like the simple tools it offers on the web and on Android devices. However, Evernote still wins because of third-party support and more advanced features. Users of an iPad, iPhone or Windows Phone don't get Keep as an option.

As an Amazon Associate I earn from qualifying purchases.