Google Music Family Plans: What You Need to Know
This morning, Google announced that its popular music streaming service Google Play Music will finally get family plans for as low as $14.99 per month. We first heard rumors of this back in September, then Google confirmed it, but never made it official until today. Here is everything you and your family needs to know.
With Apple Music now available for Android, with most features that iPhone users have but family plans, it makes perfect sense for Google to finally roll this out and give its music service a leg-up over the competition.
Read: How to Remove Devices From Google Music Limit
Back in June Google Play Music went free, with adds and channels of streaming music like the radio, rather than the $9.99 per month, and now it's better than ever. A family plan to Google Play Music gets entire families unlimited music streaming to millions of songs, access to YouTube Red, and even ad-free videos throughout YouTube. Read on for more details.
Whether you want to listen to radio stations of your favorite tunes, soundtracks, Christmas music, podcasts or even some old Adele albums, Google Play Music has it all. In fact, Google music offers over 35+ million songs for its users.
Google Music family plans will allow for unlimited ad-free music streaming, YouTube videos and YouTube Red (more on this below) and even simultaneous playback. Meaning multiple family members can be streaming at once. Unlike some shared services where only one user can stream at a time. So that's an added bonus that families will want to consider.
Google Music Family Plan Details & Price
Google Play Music family plans will cost just $14.99 a month, and will allow up to six different people all access to unlimited music and more. It's basically a plan that allows you, and up to five friends or family the ability to stream all the music you'd like, with no ads, no waiting, and no limits.
The family plan will allow six devices to stream music simultaneously on Android, iPhone or the web. Each device also is completely separate from the others, so each user can have their own music collection, their own radio channels they can thumbs up or down songs to tailor it around their own music preference, and playlists for each individual. So users will never have to see or hear other members of their families music.
According to Google this is live starting today, and over the course of the "next few days" Android and iOS users will see it appear inside of the Google Play Music app, with a pop-up allowing for new or existing subscribers to sign up for the family plan for only $14.99 per month.
Family Plan Availability
As we said above, Google Play Music and the family plans are available on all Android smartphones and tablets, all iOS devices like the iPhone and iPad, and the web. Meaning users can sign into their Gmail and get the same songs on any mobile device, and the same radio stations on their laptop or home computer, as well as others when they travel. It all syncs to a Gmail account, so the entire music collection can be accessed anywhere.
Play Music family plans are arriving in the next few days in multiple countries, not just the US. In fact, it will be available in Australia, Canada, France, Germany, the UK, and the US.
YouTube Red
Being a Google Play Music subscriber also means all six members of a family plan have access to Google's brand new YouTube Red service. However, YouTube Red is only available in the United States, but is an amazing service that you'll be happy to have as an added bonus.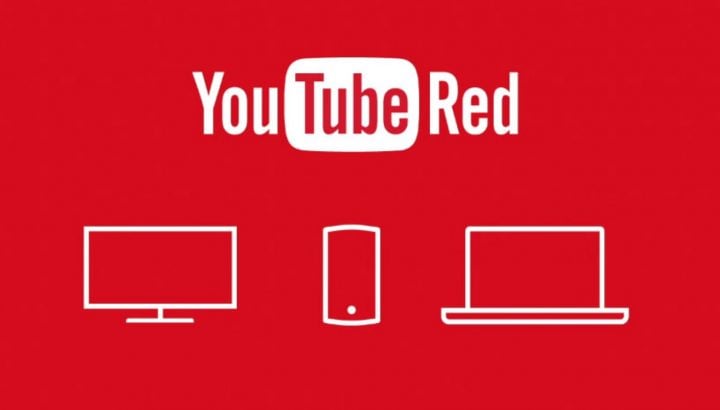 YouTube Red allows for unlimited YouTube videos, music videos, original content (coming soon) and more all completely ad-free. Meaning no more waiting for 5-30 second ads before videos, shorter buffer times, not to mention offline video playback, background audio streaming of YouTube and more.
Both YouTube Red and Google Play Music are typically $9.99 per month for an individual user, but now $14.99 gets an entire family or six users access to both, making this an extremely lucrative package for those who'd like to consume tons of music, videos and more.
We're seeing family plans available in the Google Play Music app for Android already here in the US, but it could take a few days to rollout on iPhone, and around the globe where it's currently supported. Give it a try today.

As an Amazon Associate I earn from qualifying purchases.