Google Nexus with Physical Keyboard Could Woo BlackBerry Users
Ever wanted a Google Nexus smartphone with a physical QWERTY keyboard? Well, it looks like that dream may one day become a reality if a new patent filing is any indication.
According to PatentBolt, yesterday, the US Patent & Trademark Office published a patent application from Google that shows off a QWERTY smartphone design. The design apparently was engineered by Android honcho Andy Rubin which means that this very well could become a reality one day.
The original patent application was apparently filed in January of 2012 which means that this is something recent.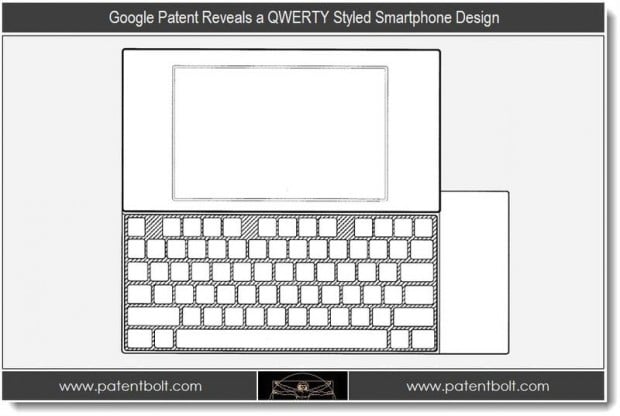 The release of the filing comes at an interesting time.
RIM, the company that once offered the best smartphones with physical keyboards that money could buy, is in a decline. There is still a demand for physical keyboards and Google may very well be trying to jump on that niche.
HTC, a popular Android manufacturer, has stated that it will be moving away from phones with physical keyboards. Samsung hasn't released a flagship smartphone with a physical keyboard this year leaving the Motorola Droid 4 as the only real flagship QWERTY phone on the market.
Of course, this is a patent filing so it's possible that this design may never see the light of day. That being said, a Nexus smartphone with a keyboard would certainly appeal to some Android enthusiasts and would definitely appeal to those that are looking to ditch their BlackBerry for another platform.
Would you be interested in a Nexus smartphone with a physical QWERTY keyboard?

As an Amazon Associate I earn from qualifying purchases.