Google Now Activating 700,000 Android Devices Daily
Android adoption continues to grow and Android head Andy Rubin provided a status update that Google is now activating 700,000 new Android devices on a daily basis. That's a lot of little green robots invading our pockets, desks, and lives. Rubin says that this number accounts only for Android devices with built-in cellular and mobile broadband support, meaning that if the company had included WiFi-only devices like tablets and Google TV, the number may be even more significant. Additionally, these numbers account for new devices, and not upgrades or hardware resets.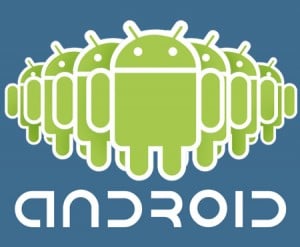 It can be safe to assume that much of the 700,000 new Android daily activations come from smartphone sales rather than tablets. Though Google has been making in-roads with the tablet market thanks to strong sales from Samsung, many tablet purchases are made without cellular chipsets as those come at a higher cost or with strings attached in the form of a two-year service agreement with a carrier for a lower up-front starting price point.
The 700,000 figure comes after Google had previously reported activations of 550,000 devices per day.
The Android platform has been successful in capturing the high-end smartphone space thanks to devices marketed under Google's Nexus brand–like the Samsung Galaxy Nexus–Verizon's Droid branding, and Samsung's Galaxy moniker. The company's free to use OS means that lower-cost devices can also be made possible and we're seeing Chinese manufacturers ZTE and Huawei rising to the challenge to provide Android devices at all price points to broaden the appeal of the ecosystem.

As an Amazon Associate I earn from qualifying purchases.