Google Pushing Out Android 2.3 Gingerbread Update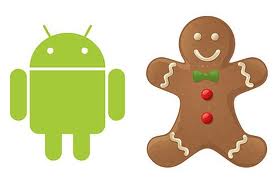 Google is now pushing out an update to its Android 2.3 Gingerbread operating system for the Nexus One and the newly launched Nexus S smartphones. The update brings the Gingerbread build number to 2.3.3 and will be delivered over the air (OTA) over the next several weeks in batches to ease server load. That means some users will receive the update sooner than others, but the update will come to all devices globally.
The new update, which has been promised previously by Google, fixes a number of issues that users have been experiencing, including dropped calls.
Additionally, it also brings a new feature. The update brings near field communications (NFC) capabilities to Nexus S hardware, which has the NFC chipset built-in.
NFC is expected in a number of various applications, but the biggest news recently behind the technology is for use in mobile payments. The commerce dream under NFC is to converge the phone and wallet together so that users can use their phones to pay for physical goods and won't have to worry about carrying a wallet.
Via: GizmoCrunch

As an Amazon Associate I earn from qualifying purchases.